Last night, during the much-anticipated premiere of Australia's new season of Married at First Sight, we met a woman named Emma who perfectly played the part of the "crazy ex girlfriend".
"I'm Jonathan's sister … I'm his little sister," a blonde woman told bride Cheryl. Except, of course, she wasn't Jonathan's sister.
"How are you? Do you want a hug?" she asks Jonathan.
"No, later. Later, Emmy, later. Later. Later," he replies.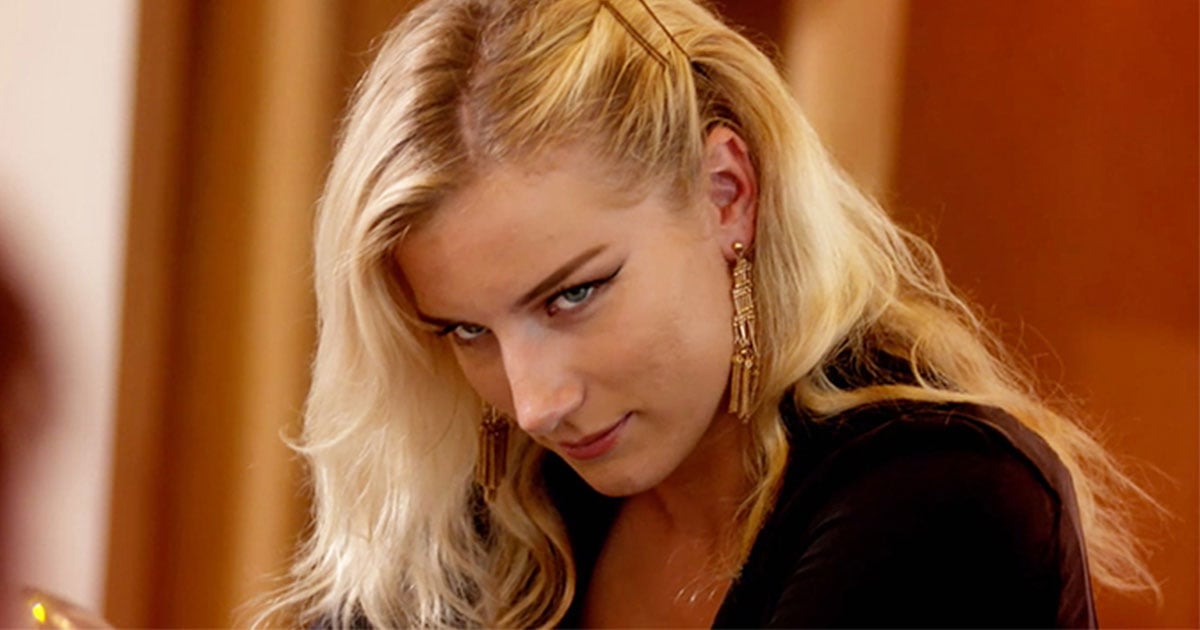 She confides to the camera that Cheryl and Jonathan are absolutely not compatible, and adds "I don't think she's the perfect person for Jon, because the perfect person for Jon is already out there..."
And because Emma didn't manage to make her feelings clear enough throughout the course of the night, she says just before the lift shuts, "I love you..."
It made for simply incredible reality television.
Before long it's established that Emma is (obviously) the, and I quote, "crazy ex girlfriend". Ah, that old thing.
Clare Stephens and Laura Brodnik discussed Emma's behaviour on The Recap. Post continues below. 
Mamamia spoke to the producers at Channel 9 who confirmed Emma was not paid for her 'performance' and was in no way a 'plant'. She just legitimately behaved like that, and they very much kept their cameras rolling.