Actor Craig McLachlan has withdrawn from the current production of the Rocky Horror Show in Adelaide after being accused of sexually inappropriate behaviour and bullying by a number of former female colleagues.
The show's producers, the Gordon Frost Organisation, say they have spoken with McLachlan and have agreed that it is not appropriate for him to continue in the current production.
"We will be conducting a full internal investigation and will cooperate fully with authorities," GFO said in a statement on Monday.
The producers of the popular television series The Doctor Blake Mysteries, which stars McLachlan, will also hold production on a new series to allow "due process".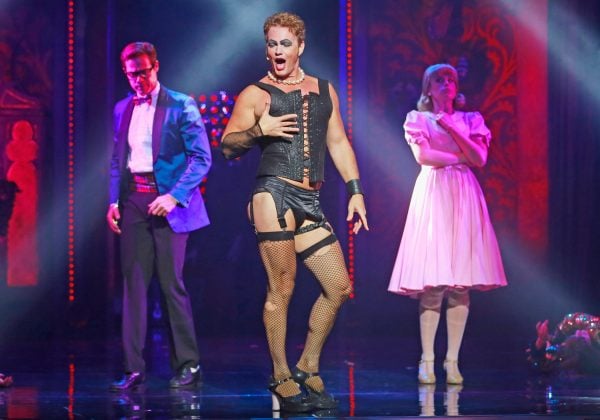 Three cast members from a 2014 performance of the Rocky Horror Show have told a Fairfax Media/ABC investigation that McLachlan inappropriately touched them or exposed himself.
Victoria Police have confirmed they're investigating allegations of sexually inappropriate behaviour by the 52-year-old.
GFO said it was shocked to learn of the allegations against McLachlan and took them very seriously.
"While we clearly cannot comment on the details of this particular case, sexual assault in any form is unacceptable," it said.
McLachlan has described the allegations by actresses Erika Heynatz, Christie Whelan Browne and Angela Scundi as "baseless" and "all made up".