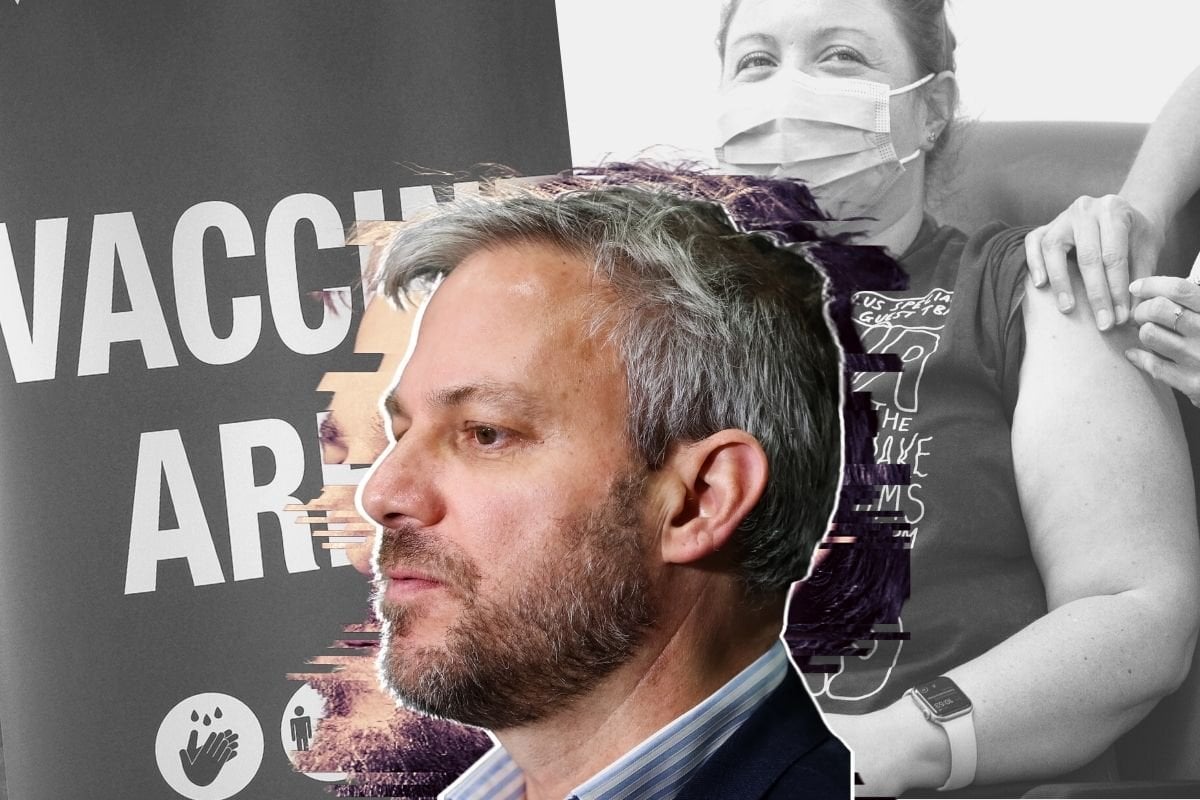 Here we go again. 
Our news feeds are full of breaking news banners and words like 'lockdown' and 'circuit breaker' and 'cluster' as the virus that has ruled our lives for the past year once again threatens one of our communities. 
On Thursday Victoria announced it will once again enter a stage three lockdown to try to smother a growing outbreak of COVID-19 in Melbourne's northern suburbs that's jumped to 26 infections in a matter of days. 
Watch: Victoria's most recent press conference. Post continues after video.
But this recent cluster has also led to a huge increase in the number of Victorians getting vaccinated.
The number of doses delivered by the state government rose from 8269 on Monday to 15,858 on Tuesday, with the federal government administering a similar number of doses via GP clinics and in the aged care and disability sectors on the same day.
It meant Tuesday was a record vaccination day right across the country, with 104,000 vaccines delivered.
While other countries have been busy vaccinating as many people as possible, Australians - safely tucked away in our island fortress - haven't been showing the same level of urgency to roll up our sleeves and get jabbed. We've also been hindered by the government's sluggish rollout.
But fear and complacency are the two words being used to describe Australians' hesitancy with or without accessibility, with a recent survey by the Sydney Morning Herald and Resolve Strategic, finding that one-third of Australians were unlikely to get vaccinated, which is a higher statistic than reported in previous months.
Disappointing to see such sentiments. Low vaccination coverage is the greatest risk to health in Australia today. https://t.co/Qnmr7IsdQl

— Chief Health Officer, Victoria (@VictorianCHO) May 18, 2021