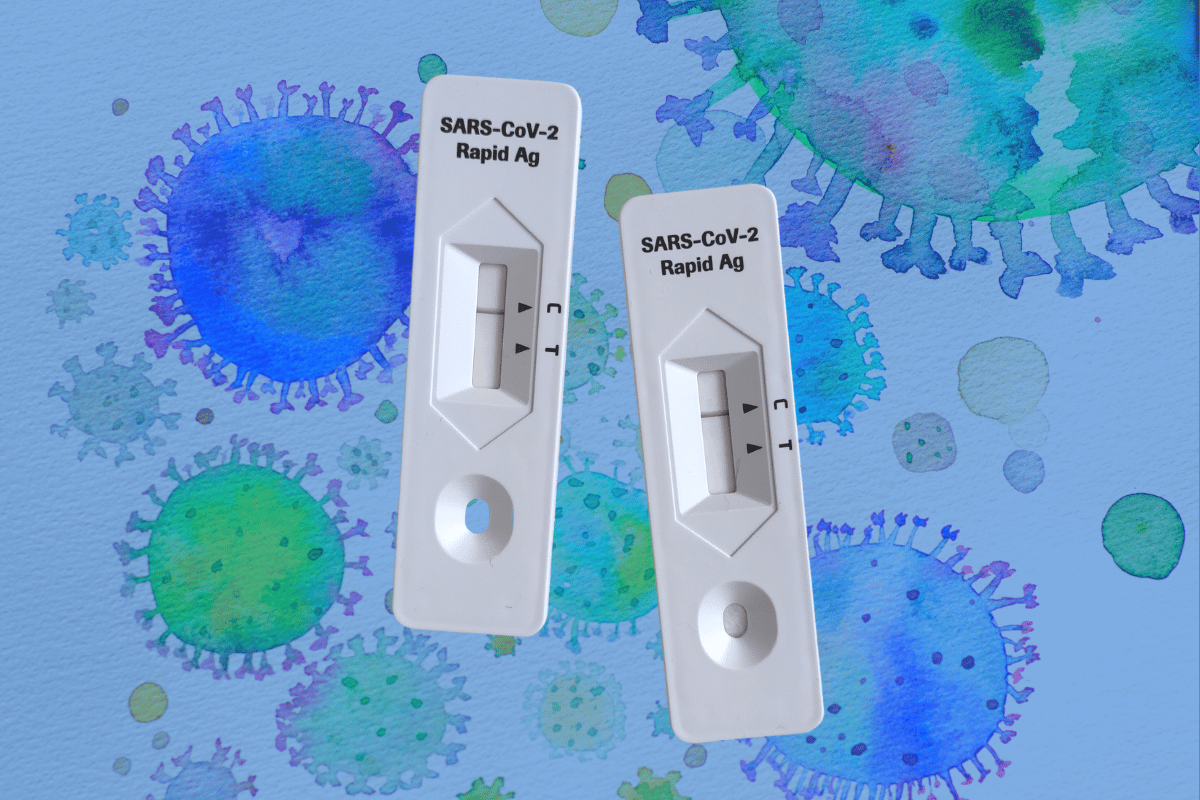 Are you experiencing a bit of a runny nose? Sore throat? A spicy cough? Perhaps a little bit of a temperature?
There is every chance you may have COVID-19. But for some, they've taken a COVID test only to discover they are not positive, leaving them feeling pretty damn confused.
Simply put: what the hell is going on?!
Watch: Dr Lucy Morgan on what it's like to have COVID-19. Post continues below.
For the past couple of years, we have been monitoring our health in a way many of us have never had to before.
If you are someone who keeps having COVID symptoms but continually tests negative to the virus, could you actually be manifesting those symptoms? Or is it a sign that COVID is around the corner?
We asked the experts for you. 
Firstly, what symptoms should we be looking out for again?
If you think you are COVID-positive, here are some of the symptoms you might be experiencing: fever, cough, a sore throat, shortness of breath, a runny nose or congestion, headaches, fatigue, muscle or joint pains, nausea or loss of appetite, vomiting and last but not least, temporary loss of smell or altered sense of taste.
Now that's quite the list! And of course it doesn't just stop there for everyone. 
Given that PCR and RAT tests are now (finally) easier to access for most people, it's better to be safe and get a test as soon as you experience any of these symptoms.
That's step one.