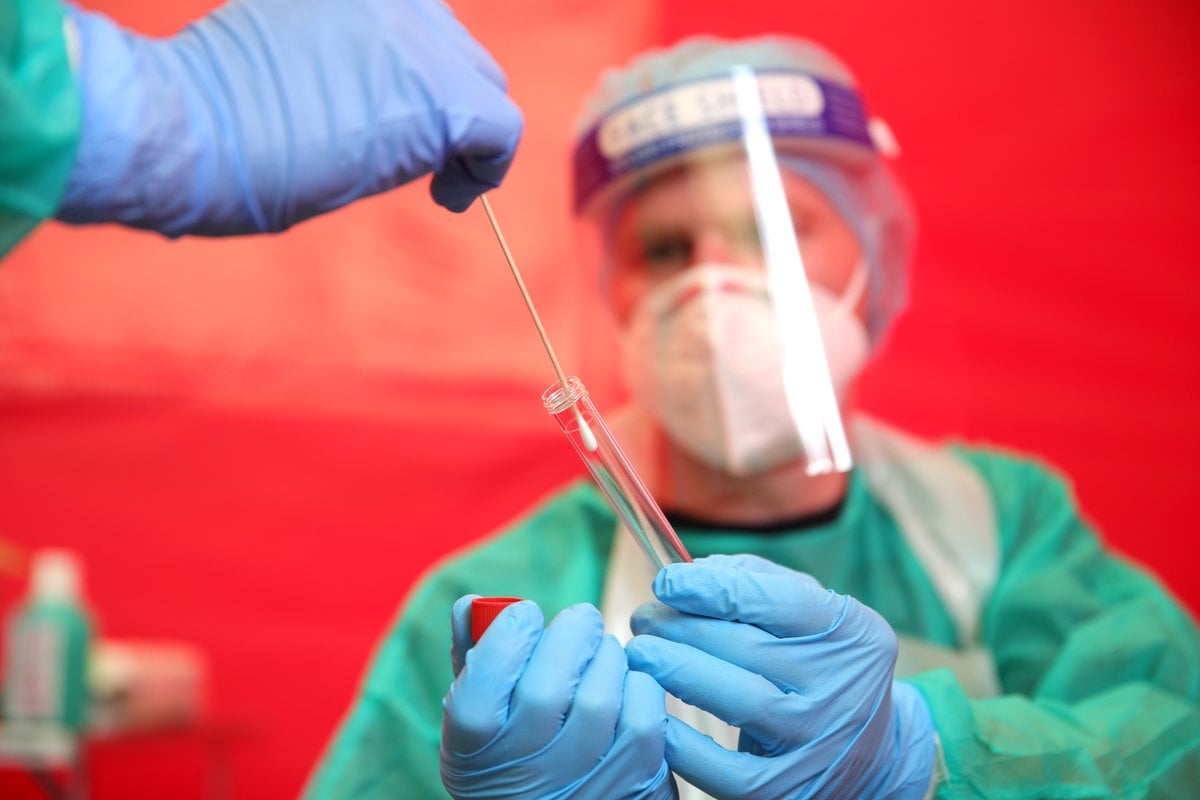 As testing for COVID-19 continues to be a crucial cornerstone in the recovery of this health crisis, scientists are working on a new test that could return results in mere minutes. 
Yes, a 15-minute coronavirus test is currently being developed by researchers in Australia.
The Queensland government has provided $1.5 million in funding to biotechnology firm Xing Technologies to work on this project. 
The current test for coronavirus involves a 24 to 48 hour waiting period before results are developed - meaning the patient must isolate as they await a response.
Side note... Here's how to have a conversation with an anti-vaxxer. Post continues below. 
Researcher Dr Yadveer Grewal explained on Nine's Today program: "Someone could have a nasal swab taken, apply it to a strip and within five to 15 minutes, depending on how infectious they are, get a result then and there."
He added that doctors and nurses could use the rapid test every time they start a hospital shift to protect patients from the deadly disease.
"Testing yourself every couple of days is about equivalent to having a once-off high-quality specific test from a lab," he said.
Xing Technologies is hoping to have its new COVID-19 test on the market by the end of 2020 and also eventually hopes to use XavTrap to test for other infectious viruses like dengue fever, and even cancer.