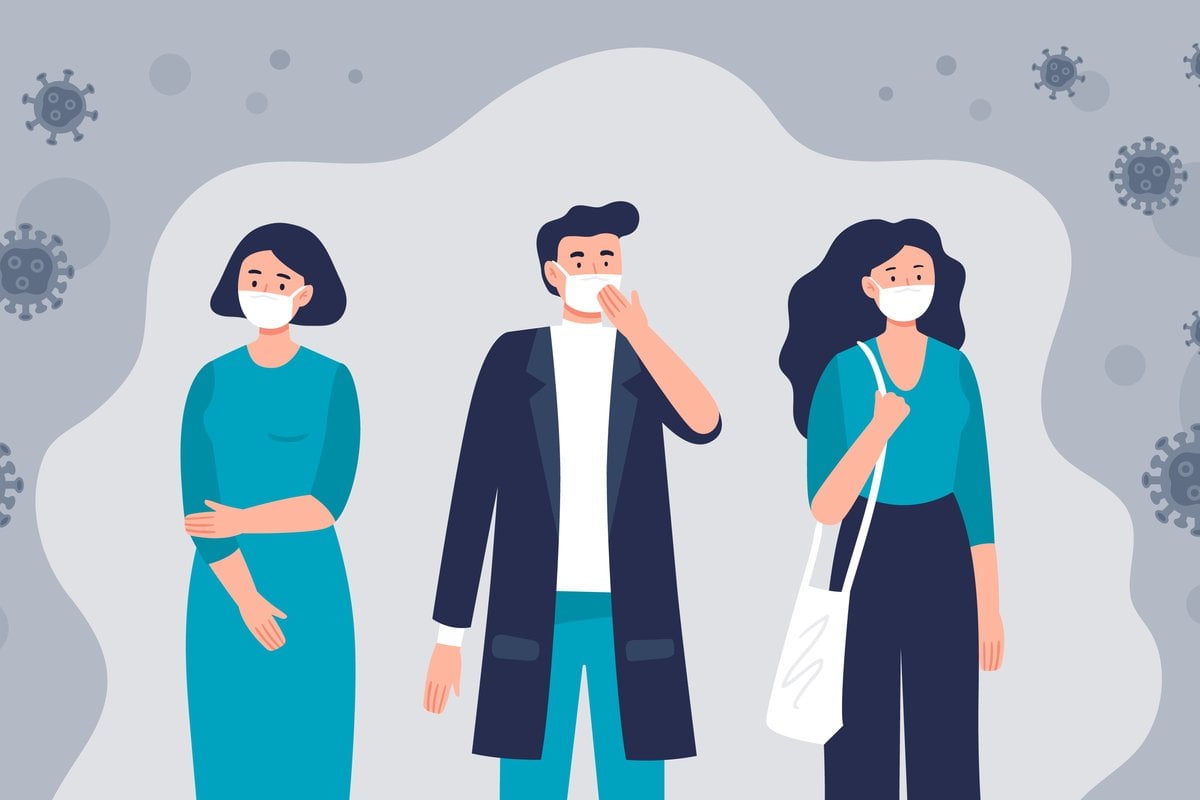 After years of masking up and locking down to prevent the spread of COVID-19, some are now trying to do exactly the... opposite.
Enter: COVID parties. 
They're the worrying new trend you've probably been seeing on your social media feeds, as people try to intentionally catch COVID-19 at a time convenient for them.
But while not wanting to get the virus ahead of an important event is understandable, trying to deliberately get COVID 'over and done with' for the sake of immunity is not as foolproof as some might think.
"It is ridiculous," Prime Minister Scott Morrison said in a press conference last week.
"Reinfection can occur with Omicron. So, if you think you can go out there and get the virus and get it over with, that is not how it works. That is not how the virus is writing the rules."
Watch: Thank you to masks. Post continues below. 
In NSW, Chief Health Officer Dr Kerry Chant said she was "really horrified" to learn people may be intentionally trying to get COVID-19.
"Although we've talked about Omicron being a milder disease, it can still cause serious consequences," she said.
"I would hate to have a situation where people were knowingly exposing themselves to any COVID virus.
"Please keep yourself safe and take those precautions."
To find out just how risky COVID parities are, we spoke to Sydney GP Dr Brad McKay and clinical epidemiologist Professor Nancy Baxter, Head of the School of Population and Global Health at the University of Melbourne, about why trying to catch COVID-19 really isn't a good idea.  
Here are just four reasons why you shouldn't. 
1. You could get really sick and may develop 'long COVID'. 
"Would you be keen to join in if someone was holding a syphilis party? Hopefully not. COVID parties are similarly a bad idea," Dr McKay told Mamamia.
"You may be fortunate enough to experience only mild symptoms and recover quickly, but there's still a chance you'll start struggling to breathe and need to go to hospital."
There's also the risk of developing 'long COVID'. 
"Even a mild infection can trigger 'long COVID'. This is a condition where people recover from their initial respiratory infection but then experience incredible fatigue that lasts for many months," he explained.