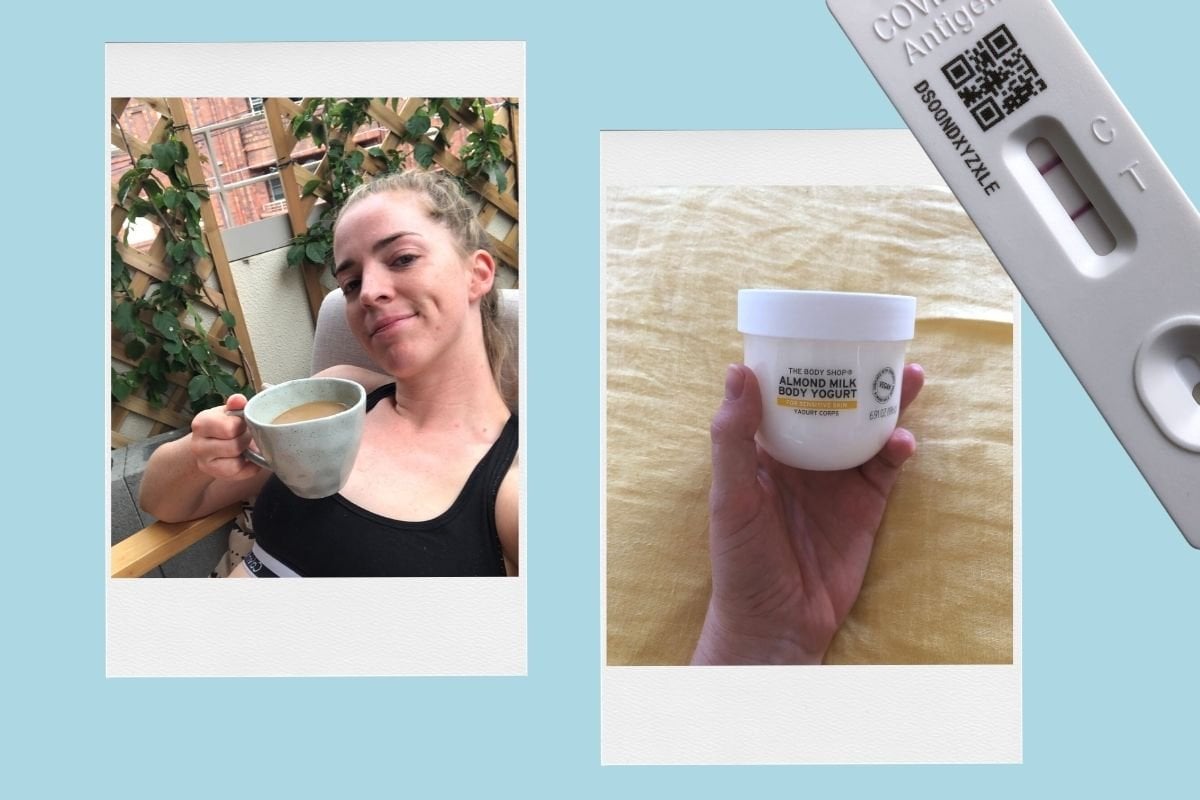 This is not normal. 
I keep thinking this over and over again, while I pop on my mask and collect the plate of food my COVID-negative fiancé has left for me outside the bedroom door; a ritual I perform three times a day.
I have, thankfully, only had mild COVID-19 symptoms. So for me, the hardest part of this whole experience has been the mental challenge of isolation. 
I ugly cried down the hallway at my masked partner at the end of Day 1 because it all felt so huge. I'd finally caught the virus the world has been fearing for two years, and my tears were a big fearful anticipatory grief of what I assumed I was about to experience. It felt even more overwhelming knowing I was about to experience it alone, behind the locked door of my bedroom. 
We, like so many couples I know, found ourselves in the scenario of one person being COVID-negative, while the other was testing positive. We only live in an apartment, but had the means to attempt to isolate separately. 
Watch me attempt to cope with testing positive to COVID with comedy. Post continues after video.
But none of this is normal. I think we keep forgetting that two-plus years in. 
I am voluntarily locking myself out of the rest of my house because of a virus. Tell that to 2019 me, she would not compute.
It's important to remember that pandemics don't last forever. It just so happens that while they're here, they're harrowing and upending and throw normalcy completely out the window.
Five days into isolation, I've realised routine is my best tactic for getting through the strange reality I find myself in.