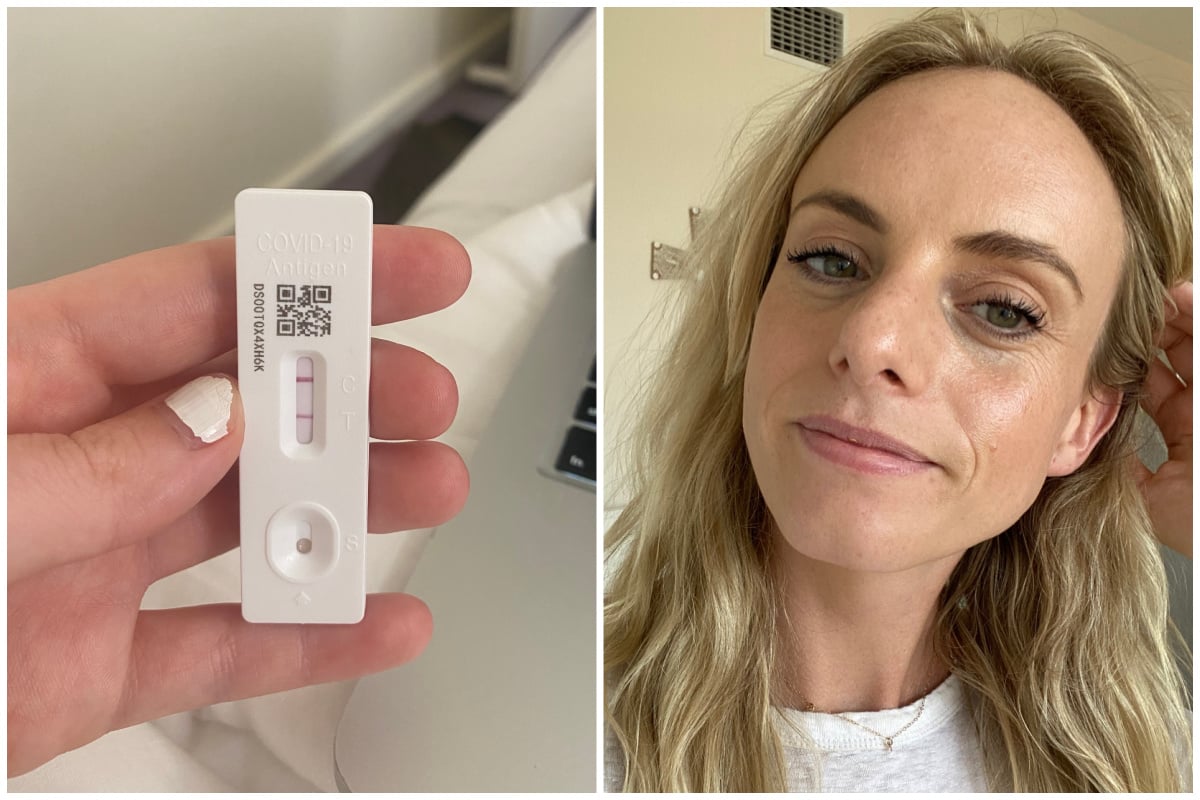 For many Australians, particularly those who live in New South Wales and Victoria, the last six weeks have been lived in a state of constant hypochondria. 
Am I tired, or do I have COVID?
Is that a flu-ey runny nose, or did I just eat something spicy?
Am I breathless, or am I so anxious and exhausted by the weight of my own 'personal responsibility' for a global pandemic that I'm forgetting to breathe?
But the morning I tested positive for COVID-19, there was no ambiguity. I was so certain I had the virus; the test was almost redundant. 
For me, it started with a swallow, and the deep, sinking sense of knowing the consequences of its hot, sore, spikiness.
But really, it started eight days prior, with my partner testing positive inside the walls of our one-bedroom, one-bathroom apartment that has no backyard or balcony. A place we live in for its proximity to the beach but was not designed with the intention of allowing two adults to live in complete isolation from one another for days on end. 
Listen to Mamamia's daily news podcast, The Quicky. Post continues after audio.
My partner had a temperature and chills that evolved into fatigue and a spiky sore throat. I isolated as much as is possible for two people sharing a bed, a bathroom and a kitchen, when one of those people needs to be fed, given medicine and have wet towels put on their forehead. And I waited.
And waited.
And waited.
By day six, I let myself believe that maybe, just maybe, I was one of those COVID-immune medical anomalies. By day seven, I was convinced. 
Then on the evening of day eight, I swallowed.  
There's something surreal about contracting a virus whose spread has been a dominant topic of international conversation for two years. COVID has become a meme. A TikTok. A viral tweet. It's a green spiky thing and to date, it's infected almost 400 million people, at a conservative estimate. 
My partner and I made a number of unsavoury jokes about feeling a dirty bat flapping its wings in our chest when we coughed, but that's where the humour stopped.
Because for me, COVID wasn't a mild illness unexpectedly detected on a RAT and book ended by texts from NSW health.
I'm an otherwise healthy, 31-year-old vaccinated woman who tested positive for COVID almost 14 days ago and is still not okay.