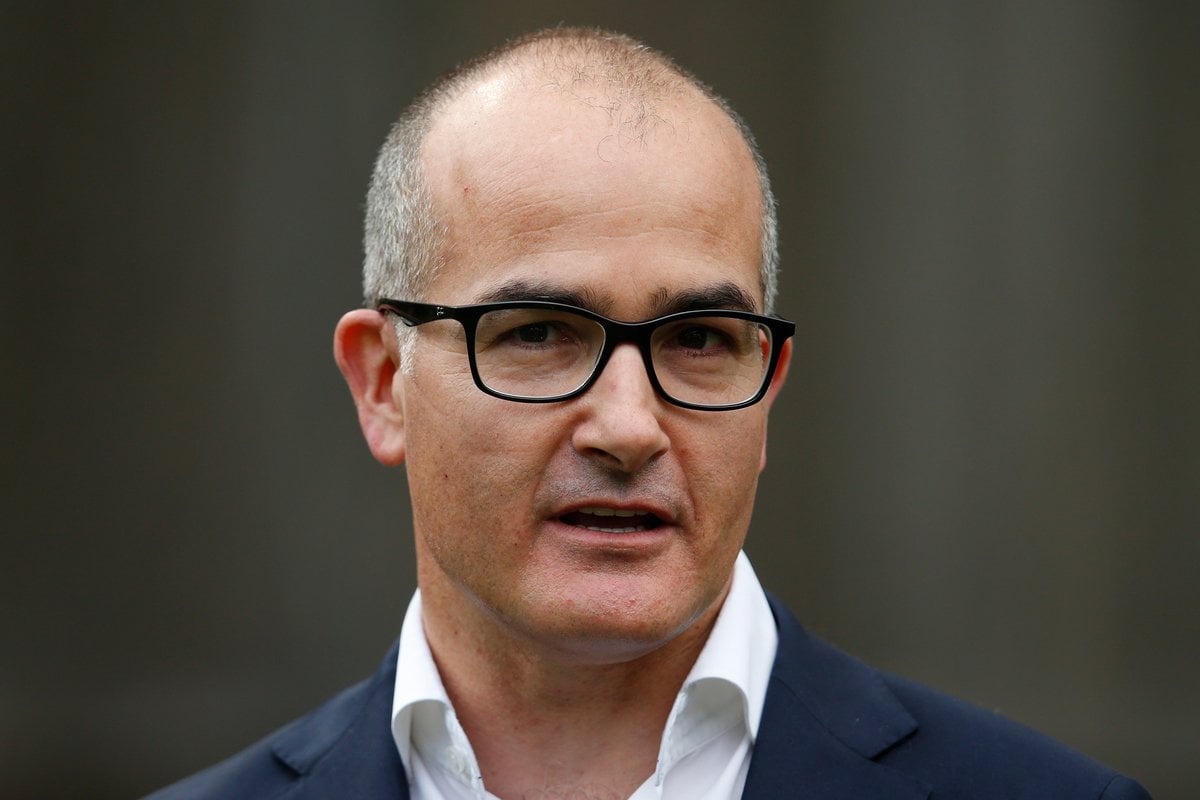 Victoria declares 'code brown' for hospitals.
The Victorian government has declared a 'code brown' emergency as the state's hospital system buckles under COVID-19 admissions and staff shortages. 
The order, which comes into effect at midday on Wednesday, applies to all public metropolitan hospitals and six regional hospitals in Barwon, Ballarat, Bendigo, Shepparton, Albury and Latrobe. 
"This is first time we're having a system-wide pandemic code brown," said Victorian Deputy Premier James Merlino.
A code brown is declared when additional capability and capacity needs to be mobilised to receive an influx of patients due to an external emergency. 
The order will mean some hospital staff may be recalled from leave and more emergency services will be deferred. The cancellation of leave will be negotiated between the hospital and staff. 
The code brown declaration, expected to last from four to six weeks, will ease pressure on the system ahead of the expected peak in hospitalisations in "two to three weeks".
"We've reached a point where our health system is juggling severe work shortages," said Merlino. 
"We've got more than 4000 healthcare workers unavailable right now, alongside all the patients with COVID-19."
The news comes as Victoria recorded 20,180 COVID-19 cases on Tuesday, 22 deaths and 1152 patients in hospital.
Changes to disaster payments come into effect today. 
There is cautious optimism the current Omicron outbreak will not get much worse as health authorities predict the case peak is not far off, but concerns remain over financial help for impacted Australians.
Changes to the pandemic leave disaster payment are due to come into effect on Tuesday, a move that could cost Australians hundreds of dollars in support, according to the Australian Council of Social Service.
CEO Cassandra Goldie said it was "dreadful penny pinching" from the federal government, reducing weekly payments from $750 to $450 for people doing 19 hours or less of work per week, and removing it entirely for those doing under eight.
Arbitrary & dangerous changes made by the Fed Gov to paid pandemic leave this week will force thousands to work while sick.

The consequences for workers' health & incomes will be dire.@CntrFutureWork senior economist @ak_pennington in @TheNewDailyAu https://t.co/7qBoWRGED1

— Australia Institute (@TheAusInstitute) January 15, 2022