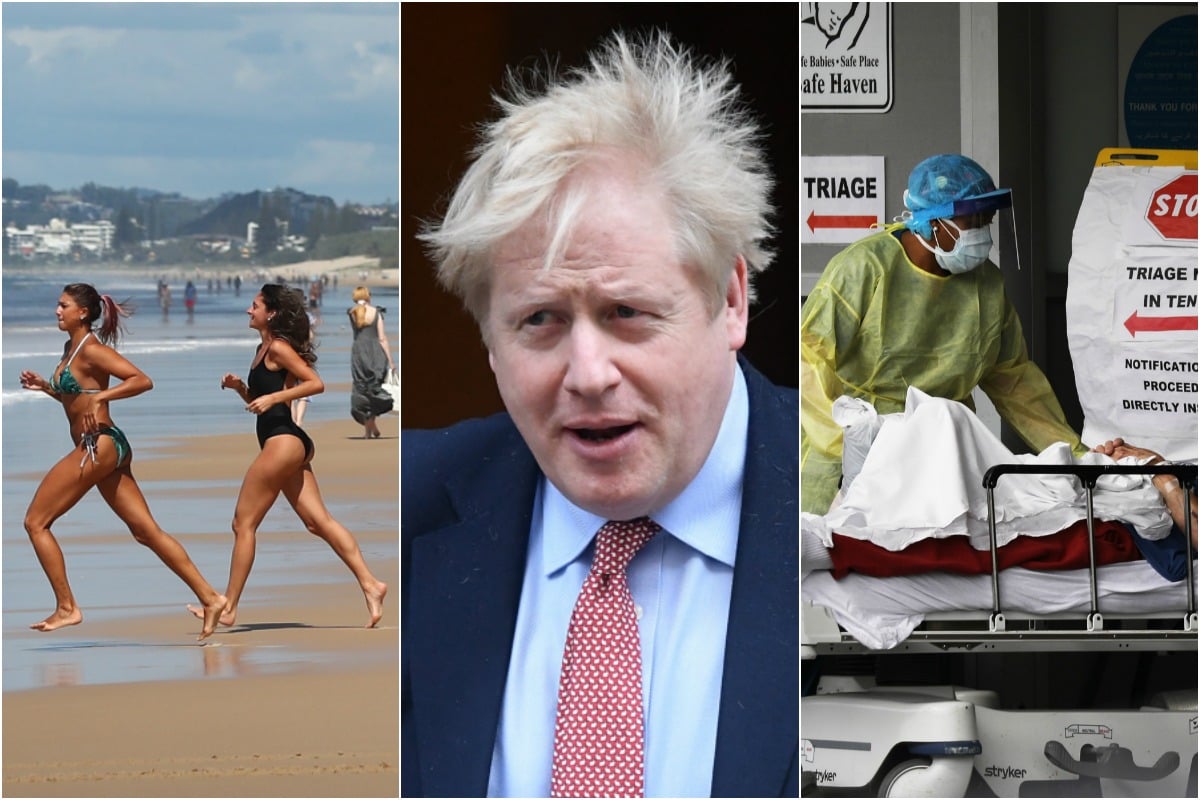 NSW will use number plate recognition over the Easter long weekend.
NSW police will patrol caravan parks and use technology such as number plate recognition to ensure people are following social distancing rules over the Easter long weekend.
The state's police commissioner has warned officers will be out in force to ensure people are abiding by the road rules, and public health orders designed to tackle the coronavirus threat.
Mick Fuller on Wednesday said police would use all of their powers and technology – including number plate recognition and road cameras – to identify people who shouldn't be travelling under social distancing restrictions.
He said officers were going through caravan parks early and issuing warnings.
"The big focus will be on our country roads, those back streets, our main highways, the caravan parks right across country NSW," he told reporters.
"People will be given one opportunity to pack up, go back to your home state, go back home, otherwise we will unfortunately have to issue tickets."
The government has repeatedly urged Easter holiday-makers to cancel their non-essential travel as part of efforts to slow the spread of COVID-19.
Australian COVID-19 cases surpasses 6,000.
The number of confirmed COVID-19 cases passed 6,000 on Wednesday.
Australia has recorded a 1.6 per cent increase in the past 24 hours, according to the Financial Review.
As of Wednesday night, the death toll in Australia stands at 50.
In NSW, there are 2,734 cases, Victoria has 1,212, Queensland has recorded 943, South Australia has 470, Western Australia has recorded 481, Tasmania has 98, there are 97 in the ACT and 28 in the Northern Territory.
US records highest death toll in single day.
The United States has recorded their deadliest day in terms of COVID-19 deaths, with more than 1,800 fatalities between Tuesday and Wednesday.
Their national death toll is nearly 13,000, and they have over 400,000 confirmed cases of the novel coronavirus.
New York is the epicentre of COVID-19 in America, with a total of 5,489 fatalities.
However NY Governor Andrew Cuomo said that hospitalisations appeared to be reaching a plateau.
"I want the American people to know there is a light at the end of this tunnel, and we feel confident that if we keep doing the right thing for the rest of this month, that we can start to slowly reopen in some places," US Surgeon General Jerome Adams told Good Morning America.