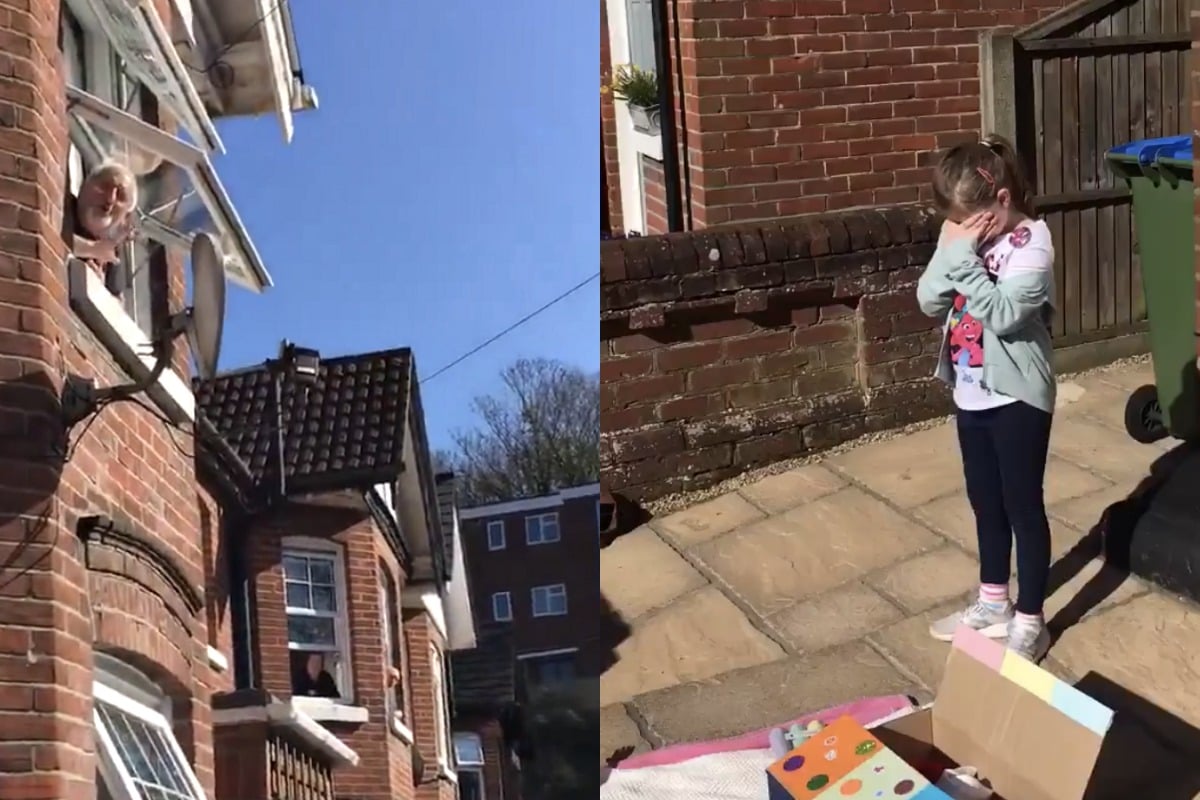 As we wake up each day in a time of immense uncertainty, where news updates are frequent and increasingly grim, the world can seem bleak.
Whilst many of us grapple with our new normal, we push through the long, repetitive days and try to remain somewhat level headed, but for reasons we all understand, the underlying anxiety just doesn't seem to go away.
So when we come across glimpses of light in a time of darkness, they make all the difference.
WATCH: Celebrities are getting creative in isolation. Post continues below.

I'm talking about those little moments of happiness. A note from a neighbour offering to buy an elderly woman her groceries. Seeing a young couple bite the bullet and get engaged. An entire street singing happy birthday to the young girl from the terrace down the road.
Moments like those remind us why we should remain hopeful.
So from cities and neighbourhoods around the world, here are just some of the glimpses of light we need right now.
London, England.
Oh my god that was properly brilliant wasn't it. Also, most brilliantly British thing ever bashing pots and pans!

Extraordinary times can only be overcome with extraordinary acts of humanitypic.twitter.com/GGqwNa4Lvg

— Greg James (@gregjames) March 26, 2020