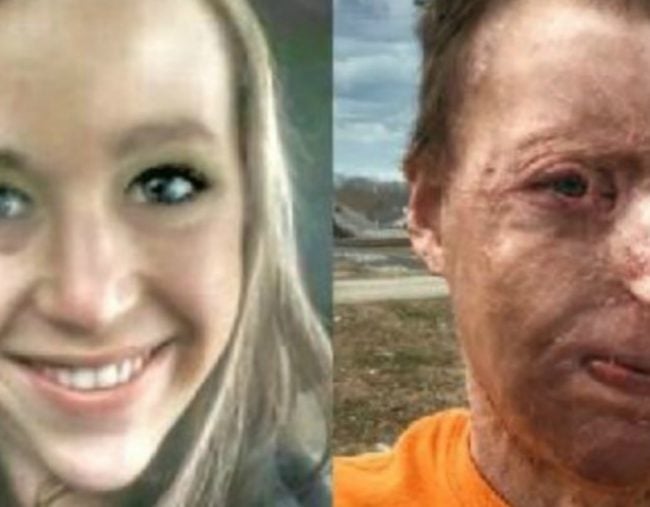 On September 30 last year, 27-year-old Courtney Waldon suffered horrific burns after a camp fire accident, where gasoline was poured onto the fire, only for it to explode towards her.
She suffered third-degree burns across her face and 40 per cent of her body, spending a month in a medically induced coma in hospital.
In the space of three months, she underwent eight surgeries, with doctors predicting she will need a further 12 surgeries in the next two years.
In an interview with PEOPLE, Waldon has detailed the moment her five-year-old daughter saw her for the first time after severe facial burns.
"She didn't know what had happened. My parents told her that mummy had been in an accident and was getting better at the hospital," Waldon told the magazine.
"When I got home, she looked at me really weird and was standoffish. But then I said, 'It's me, baby. It's your mumma.' After that she came and gave me a hug. She hasn't let go since."