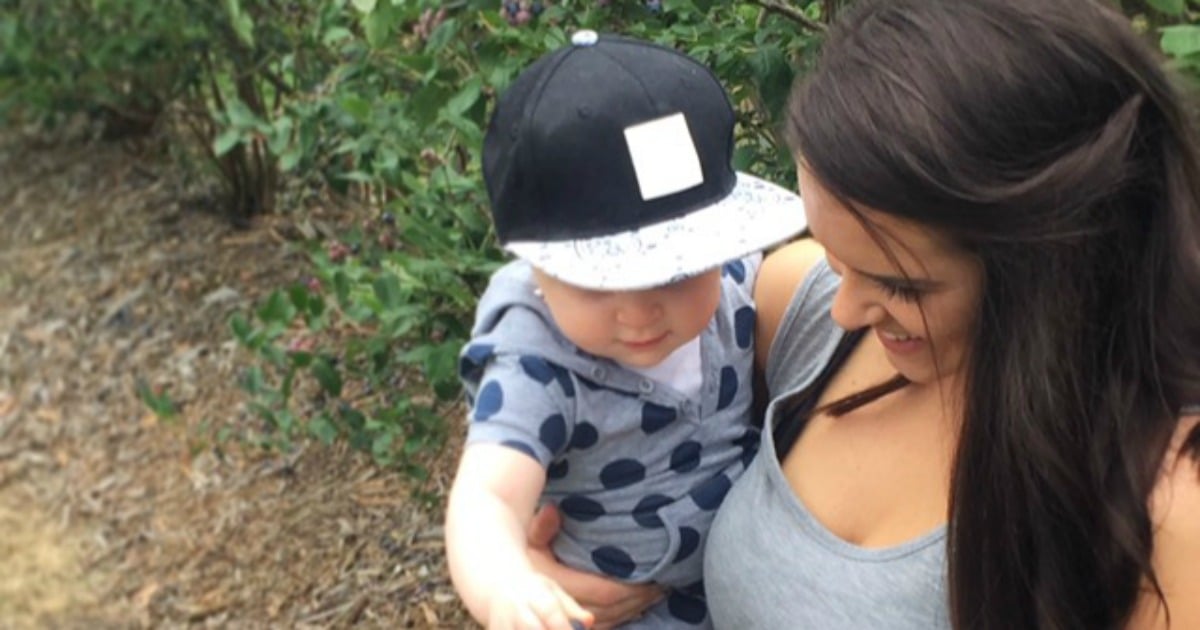 Geelong's Courtney Gibb is used to feeling healthy and strong. She's a regular gym goer, who's won the title of Miss Fitness three times. But last Christmas, the 28-year-old started experiencing strange symptoms.
"I felt really dizzy and really nauseous," Gibb tells Mamamia. "I put it down to I'd just had a baby seven months ago and it was maybe my hormones re-aligning.
"Then there was one day I was completely bedridden. I just felt so, so sick.
"I couldn't focus properly and my vision was a bit distorted."
Gibb went to a doctor, who diagnosed her as having vertigo and put her on medication. But it only made her feel worse. She went back to the doctor and asked about having a CT scan or an MRI.
"She pretty much screwed her face up and said, 'No, there's nothing wrong with you,'" Gibb says.
So Gibb went to her family doctor. He felt sure her symptoms were stress-related.
"You're under a lot of stress, you've got a baby, your husband works away," he told her.
Gibb couldn't accept what he was telling her. She insisted on a CT scan, which showed she had a cyst on her brain, in the region of her pineal gland. But the doctor told her it had nothing to do with the symptoms she was experiencing.