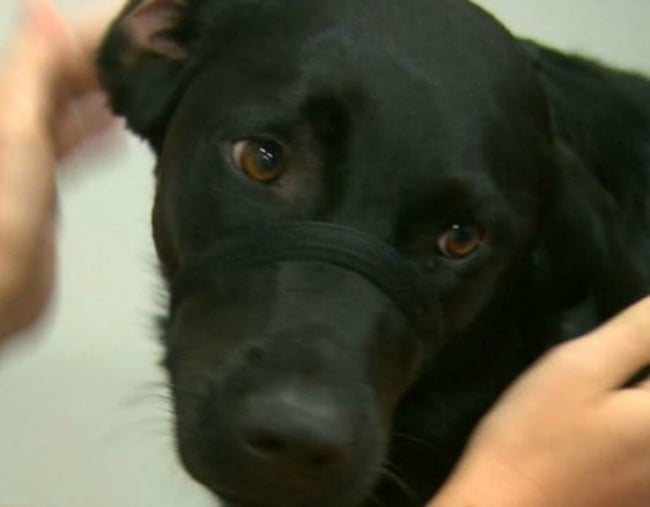 Seated on a sofa in a small, airless domestic violence "safe room" Marie* sat weeping silently, knowing that within minutes she was about to come face to face with her ex-partner in front of a judge.
There could be no lonelier moment in the life of this young woman in her late 20s as she awaited the painful yet vital moment of justice at Manly Court in Sydney.
As she was immersed in the inescapable reality of what she was about to face the door opened and a fluffy, creamy coloured cavoodle dog named Hugo was led in by its owner and handler Joanne Fuda.
The dog's incredible instinct to comfort anyone in distress kicked in immediately.
Without prompting, or guidance, he leapt up onto the sofa next to the woman and snuggled into her lap.
"He then looked up at the lady and literally licked away her tears," Joanne explains to Mamamia as she describes the emotional scene.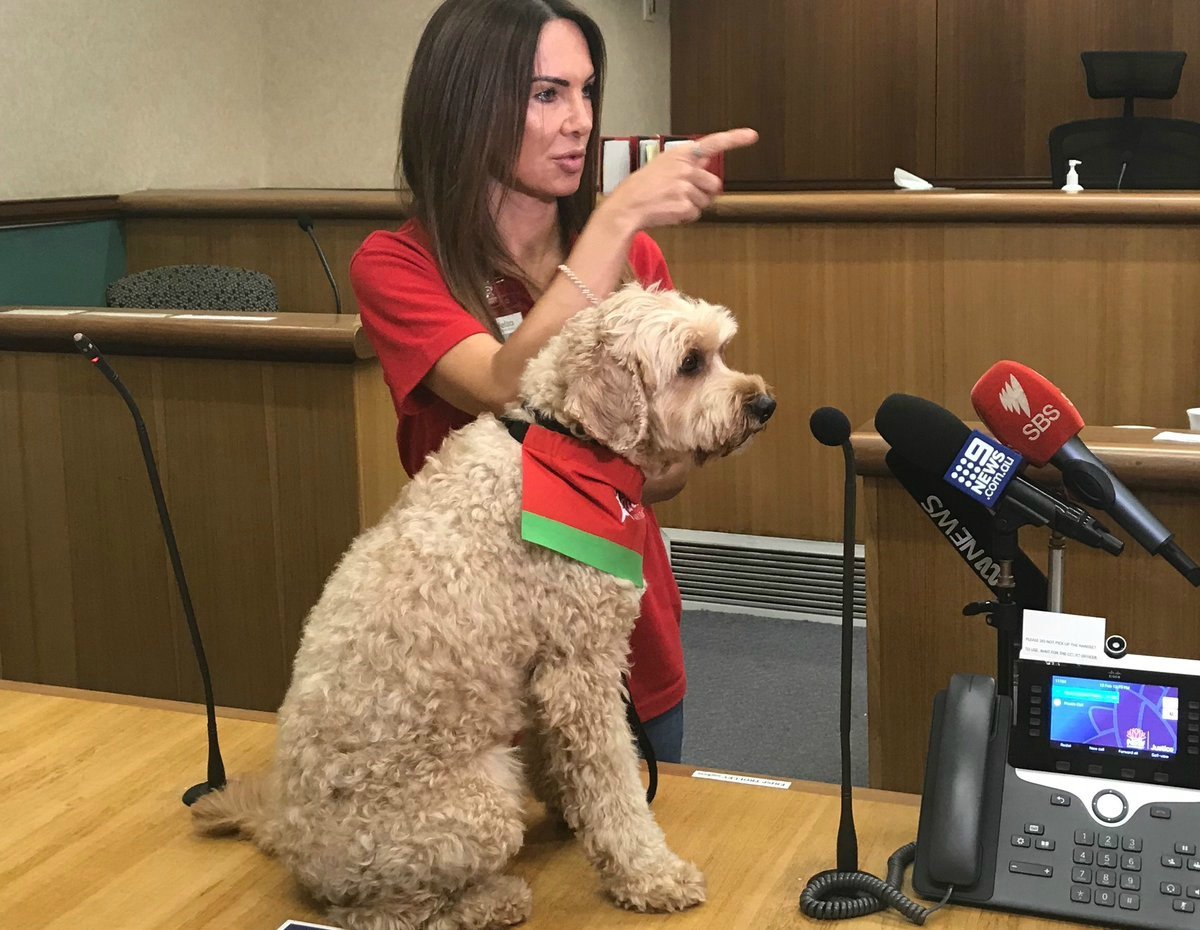 "I didn't need to prompt him, he just knew."
Within seconds the demeanour of the woman altered dramatically.
"She just hugged the dog and her tears were replaced with a smile and then, eventually, laughter," Joanne says, "She said over and over to me 'thank you so much, I feel so much better.'"