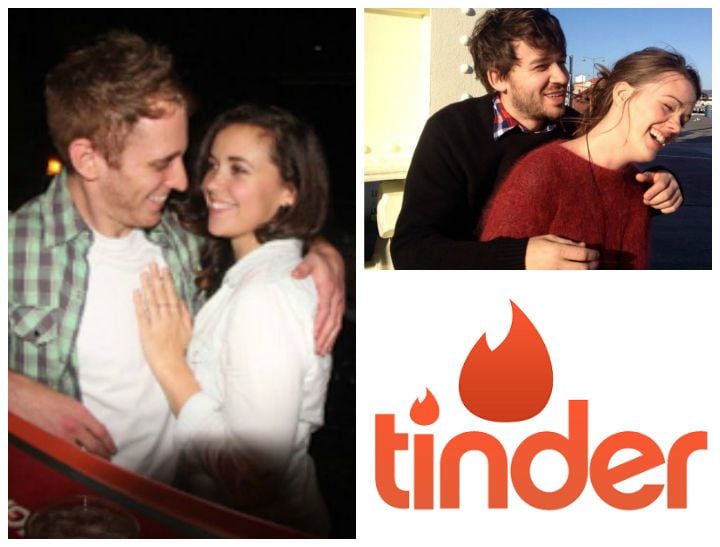 Dating apocalypse? What dating apocalypse?
Five months ago, one of our writers, Lucy, went on a date. It was a dinner date, at a real-life restaurant. It went well – so well that she and her 'date' will be moving in together in a couple of weeks.
It wasn't a blind date exactly, although the pair had never met before, it was a Tinder date.
"We chatted for about two weeks [after we 'swiped'] before we met up," she says, "Mostly because we were both busy."
"But when we were chatting we both knew that we had a connection, because we were already making each other laugh and finding lots of common ground."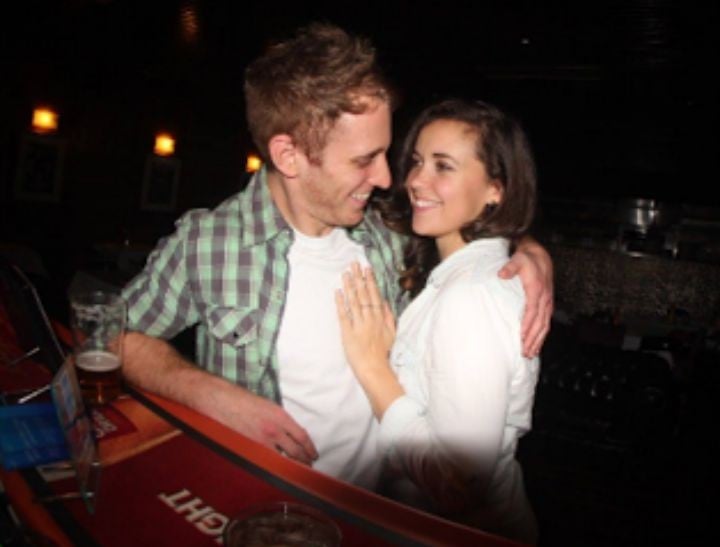 Lucy admits she's had a little bit of trouble explaining how she met her partner to her grandparents but, for the most part, she's pretty up front about it.
"Neither of us are backing down from the fact we met on Tinder — some people in their profiles write 'happy to say we met in the supermarket'," she says.
"Hell, no! I think it's a great story! A Tinderella story. A Tinder surprise."
A recent Vanity Fair article by Nancy Jo Sales lamented the 'hit it and quit it' culture surrounding hook-up apps such as Tinder and Happn, arguing that millennials are sealing their sexed-up, loveless fates as they swipe blindly towards the rapidly approaching 'dating apocalypse'.
Sales evidenced her claims with a series of interviews, including with a group of wealthy Manhattan "fuckboys"; callous, 20-something womanisers who use their smartphones to bed women with no intention of forming relationships afterwards.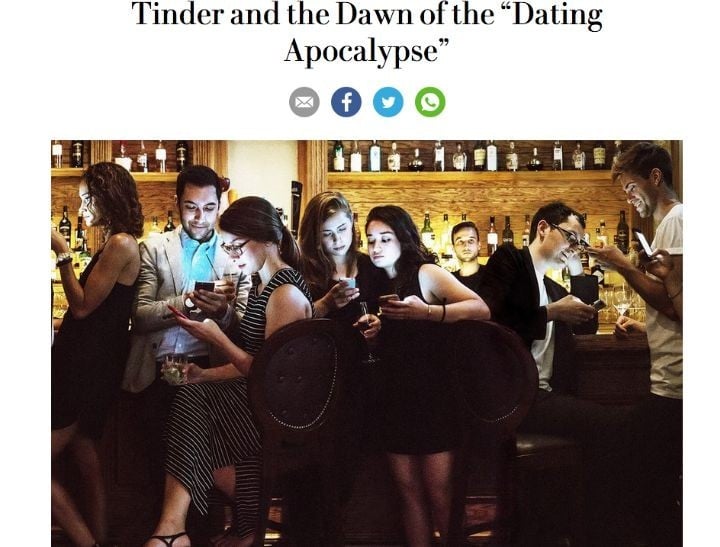 "When it's so easy, when it's so available to you and you can meet somebody and fuck them in 20 minutes, it's very hard to contain yourself," one tells her.
"Tinder is fast and easy, boom-boom-boom, swipe," says another.
Gross, right? But these so-called fuckboys have always populated the dating arena. You could just as easily encounter one of them in a bar as on your smartphone- and on Tinder it's actually pretty easy to get a sense of someone from their profile.
"I have a lot of silly photos so my profile is kind of like a filter. I would only be happy to talk to people when we have mutual friends and mutual interests," says Kate, a 27-year-old nurse from Melbourne, who also met her partner on Tinder.
"If I had really good banter with someone, then I would go on a date with them," she says.
"I think it's a really easy way of finding people you have stuff in common with."
Kate first met up with her now-boyfriend after both attending the same concert in Melbourne (it was a Drake concert, for the record).
"When he came up [on Tinder] we'd both liked all these weird pages on Facebook and it was just an easy way to find him," she says.
"There could be a single person five kilometres from you, who likes all the same stuff as you, but if it wasn't for Tinder you wouldn't find them."
Also defying Sales' stereotype are Anika and Hamish, a Melbourne-based couple in their twenties who met via Tinder more than two years ago.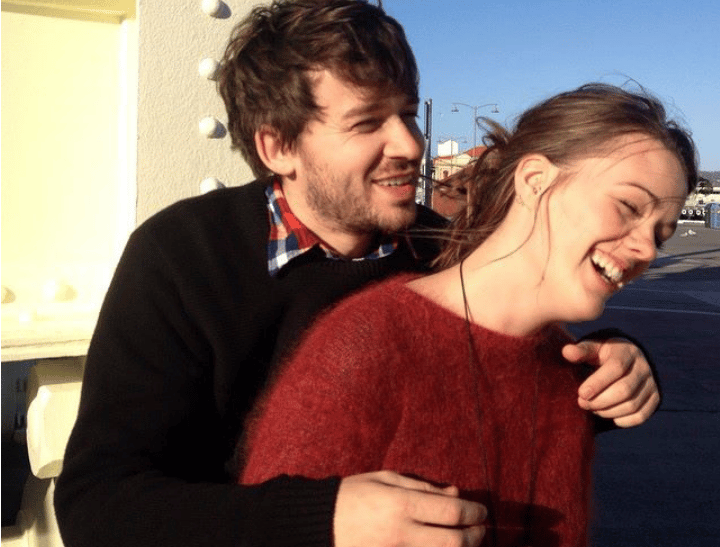 Anika was an accidental early adopter of the app — her university friends downloaded it to her phone as a prank.
"I'm super glad it happened," she says, "best prank that ever did happen to me."
After a mutual right-swipe Anika and Hamish chatted for about three months (first on Tinder, then via text message) before meeting in the real world.
"We had wine and cheese in my backyard and smoked way too many ciggies," she says of their first date — ahh a true millennial romance.
Anika had already been on several dates before meeting Hamish.
"Everyone kept saying there weren't expecting to meet so many great people," she says.
"There wasn't ever any pressure to present myself in a certain way. I would just go and have fun."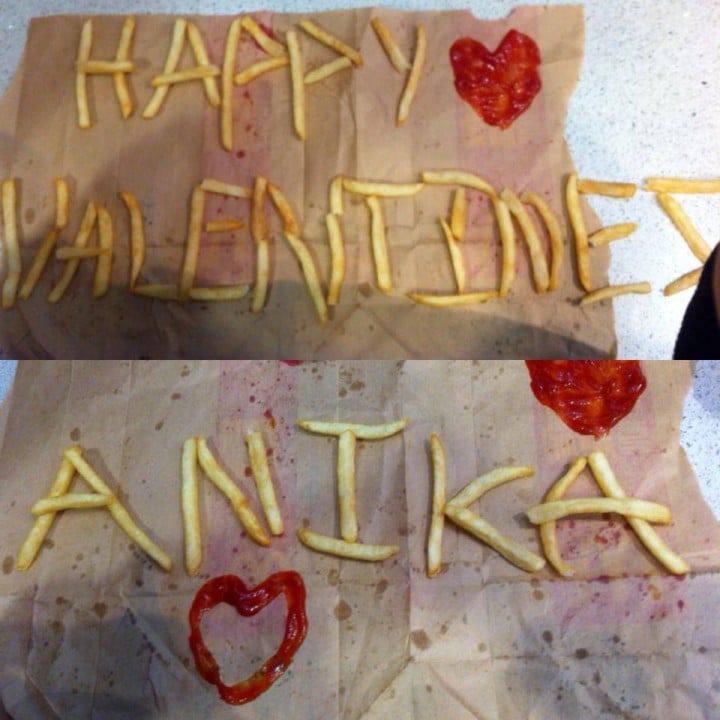 Melbourne University's Dr Lauren Roswarne, who is currently writing a book called Intimacy on the Internet, says that every method of finding a partner has a series of unknowns.
"While we have long feared — and stigmatised — people who met on the Internet, such people are no more creepy or dangerous than people who met in bars; the anonymity of the Internet, however, along with technology more generally has long scared us," she told Mamamia.
"Technology might be designed for one function but in practice get used completely differently: hook-up apps are a good example; they were designed for setting up location-based hook-ups but have come to be used by some people to find a partner."
Exactly. Tinder may well have been created as a tool for finding casual sex, but it has evolved to be much more than that. Many men and women now use the app as a starting point for relationships, some, already in relationships, use it to bring an additional party into their bedrooms.
It is not just for heterosexual people nor is it just for people looking for romance. I know many people who have used it to find new friends in their area, some just use it to build their confidence or give their flirting skills a work out.
So, what I'm saying is, that perhaps rather than a 'dating apocalypse', we're just in the midst of a dating evolution.
"I guess people are still a bit surprised when we tell them we met on Tinder, because we were complete strangers, but for both of us, it still has a sense of 'meant to be' about it," Lucy says.
"If I hadn't met James* on Tinder, I might not have met him at all… everything is fate, right? WHAT IF YOU WERE SUPPOSED TO DOWNLOAD TINDER?"
*Not his real name.
Dr Lauren Rosewarne (@LaurenRosewarne) is a Senior Lecturer in the School of Social and Political Sciences at the University of Melbourne, Australia. She currently teaches in the areas of political science and gender studies and writes, comments and speaks on a wide variety of topics including gender, sexuality, public policy, social media and pop culture. She is also the author of forthcoming book Intimacy on the Internet.
Want more like this? Try these:

There's only one thing to do with guys like Alex… and it's not to f*ck them.

"Forget f*ckboys. I'm a f*ckgirl. And that's okay."

Rosie's Top 20… Stuff that happens on Tinder that would NEVER be OK in real life.

A grown-up's guide: Natasha Exelby joins Tinder so you don't have to.