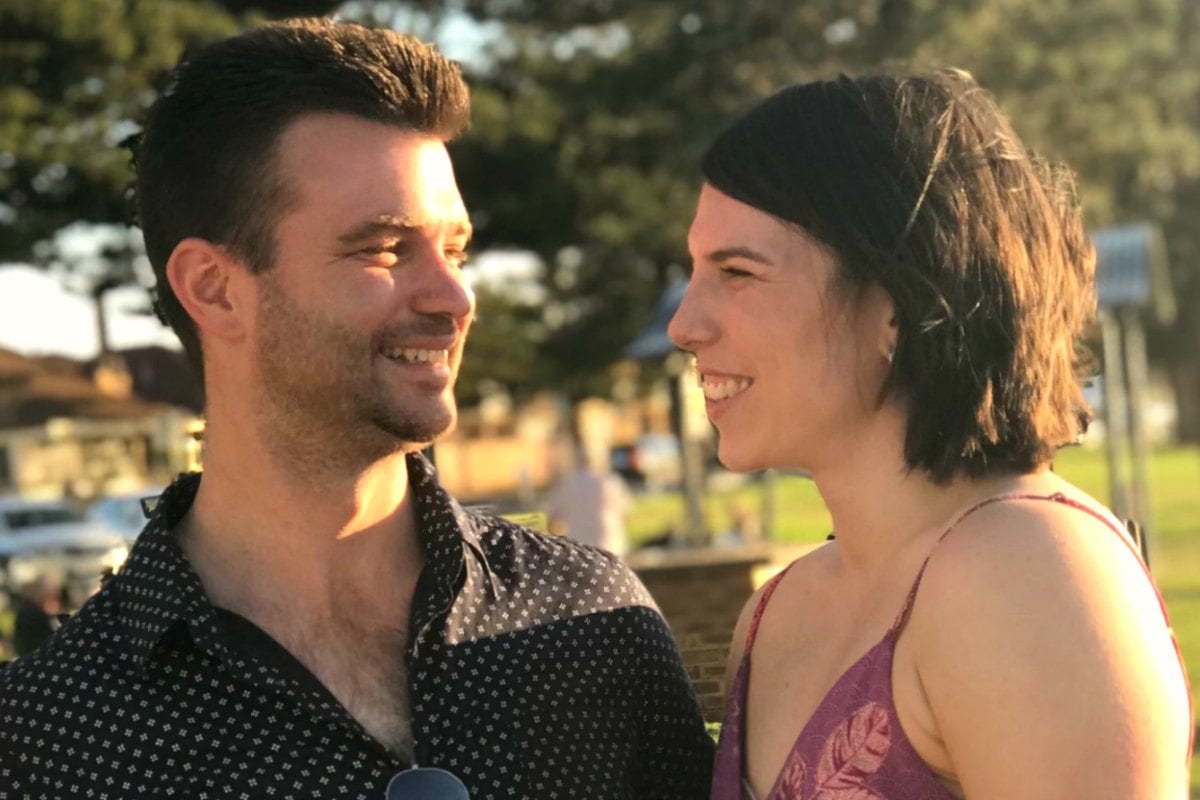 "So you're not sharing a bed anymore? Ever?"
"Pretty much," I replied with a shrug.
My friend raised his eyebrows. "I don't know about that. It sounds strange. I love sharing a bed with Kaye."
Team Mamamia share their relationship deal breakers.
I wanted to reply that they'd only been together for six months, of course they loved sharing a bed. They were still in that new, exciting part of their relationship where a few nights of lost sleep didn't matter.
But then my friends who have been together for over five years chimed in. "I'm with Chris. It's special sleeping together. It would be weird not sharing a bed after all this time."
Like most couples, when Steve and I first started dating we loved sharing a bed. There was never a moment in our first year together where I'd imagined that four years later we'd have our own bedrooms. Our first Christmas as a couple, I wrote inside his card that I was looking forward to waking up next to him every morning. We moved in together that February, and some nights we'd spend hours talking or having sex. It never bothered either of us that we were tired the next day.
It wasn't until we moved from Adelaide to Melbourne in 2016, after being together for over a year, that the cracks in our sleeping habits started to appear. I'd get annoyed at the whisper of his earphones as he listened to podcasts. He'd lose patience at how often I tossed and turned, or how long it would take me to get dressed in the morning while he was still trying to sleep. Don't even get me started on the countless hours I lost to his snoring.
Whenever I tell someone new about our sleeping arrangements, I'm flooded with surprise, dismissal, and a lot of unnecessary advice on what else we could try.
"Have you tried falling asleep before him? That always works for me."
"Maybe you should have the TV or white noise playing in the background? Or I hear earplugs are good too?"
I don't get annoyed at anyone for their suggestions. I was in denial at first too. I tried it all. I'd listen to music or white noise, but it either didn't completely drown out his snoring, or I would lie awake unconsciously straining to hear over it. I've tried falling asleep first, but it put a lot of pressure on me and it rarely worked, even when I cut out caffeine and started taking Valerian root before bed. I tried exercising more, and less, and at different times of the day. I tried putting up with it and hoping I'd get used to it. I even had custom earphones moulded to the shape of my ear canals.