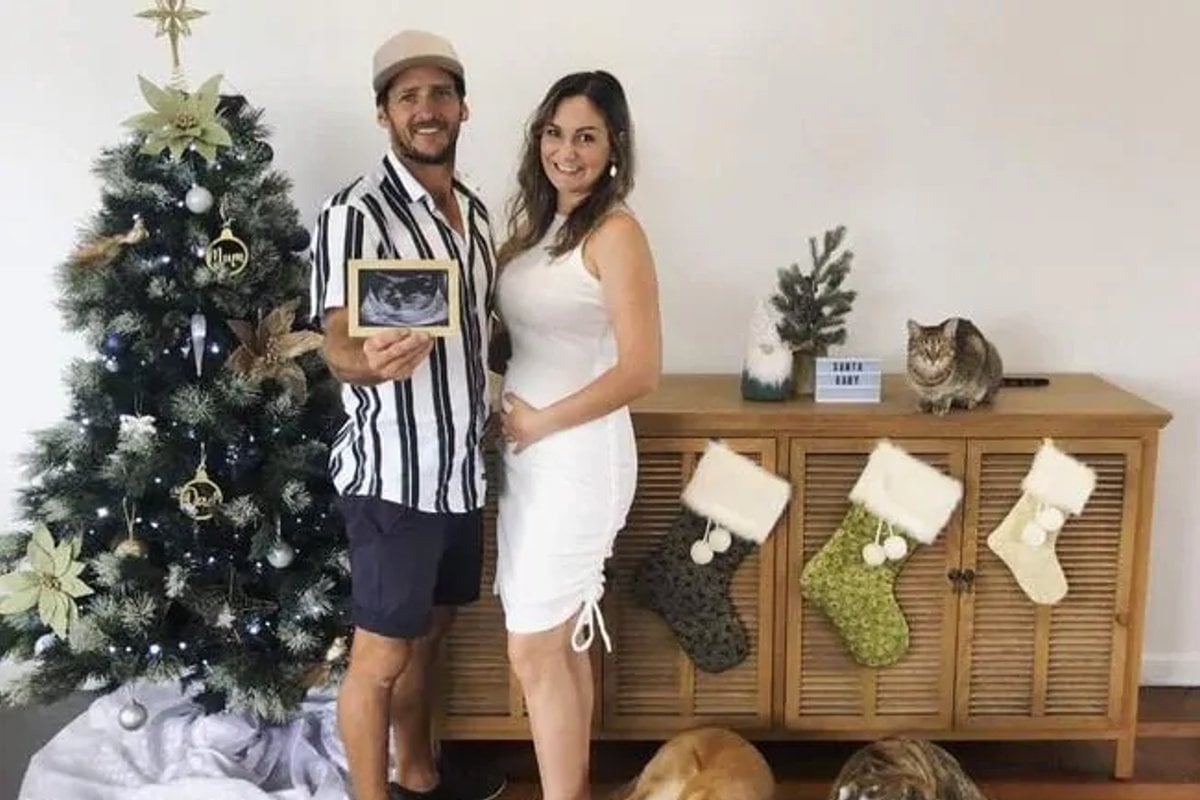 On the afternoon of January 26, Brisbane couple Kate Leadbetter and Matthew Field took their dogs Frankie and Django for a walk.
According to a report by The Australian, the couple usually made a right turn when they left their home for their daily exercise, but on Tuesday they turned left towards an intersection on Finucane Road in Alexandra Hills.
As they were crossing the road, they found themselves in the path of a rolling 4WD.
Police allege a stolen Landcruiser driven by a 17-year-old boy – who cannot be identified, as he is underage – ran a red light and collided with a truck at an intersection before the 4WD rolled and ploughed into the couple who were crossing the road.
Leadbetter, 31, and Fields, 37, both died at the scene. It is understood Leadbetter was six months pregnant.
Watch: A vigil was held for Kate Leadbetter and Matthew Field on Wednesday night. Post continues below.
On Friday, the families of Leadbetter and Fields made a statement.
"The families of Matt and Kate would like to thank everybody for their love and support during this devastating time," a family spokesperson said.
"Our shock and grief have been so overwhelming, that it's only now that we feel able to make a statement to acknowledge the outpouring of sympathy we have felt from the local Redlands community, and the many wonderful people Australia-wide," they continued.
"To have lost three cherished members of our families in such a senseless and sudden way is beyond our comprehension. For us to sit here today without our beautiful son Matt, and our darling daughter Kate, is unbearable."
The spokesperson for the families shared that the couple had planned on naming their unborn baby Miles.
"We are grief stricken that they never got to experience the birth of their baby boy, who we discovered in recent weeks was to be named Miles," they said. 
"There is a nursery created by Kate and Matt with joy and love and anticipation that our little grandson Miles will never occupy.