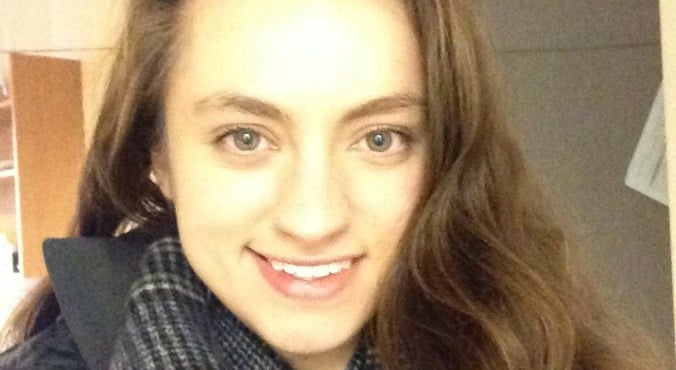 Image: Luci Leptos.
It started off as a typical night out. Luci Leptos got ready, applied some red lipstick then headed out the door to meet her boyfriend for dinner and a concert.
As she made her way to the concert after dinner, the 20 year-old soon suspected something was not right.
"I felt really funny and light headed after eating and then it just felt like I'd gone for a run but I hadn't even walked far at all," she says.
RELATED: StrawberryNet. Is it real or fake?
"My heart was going so fast in bursts, then would slow down, then speed up again – it just kept doing that."
"I thought it would sort itself out so it took quite a bit of convincing to get me to go to hospital but after speaking to them [a doctor] they were concerned with what they heard," she says.
"By the time I got there they palpitations had gone down quite a bit, so it was all over very suddenly but I imagine they'd have put me on fluids for a while if my heart had kept going nuts."
After doing a blood test, doctors noticed the results showed strange levels of phosphorus, which were the only values not completely normal.
Given both Leptos and her boyfriend had eaten and drank the same stuff the entire night, the hospital suggested that the lipstick could have been the cause of her heart palpitations.
"They said it was very possible that it was the lipstick I was wearing. There wasn't any other reason for me to get like that, and I've never had anything like it before or since," she says.
RELATED: The 3 ingredients you should NEVER put on your face