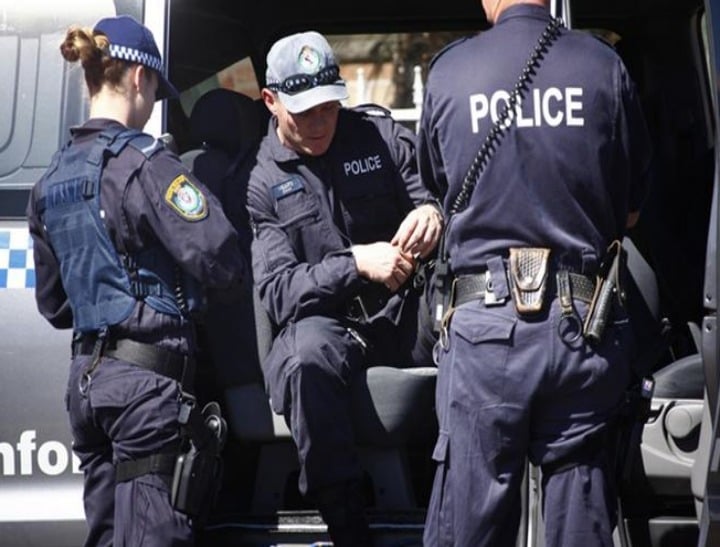 We've rounded up all the latest stories from Australia and around the world – so you don't have to go searching.
1. Counter terrorism laws to be toughened up.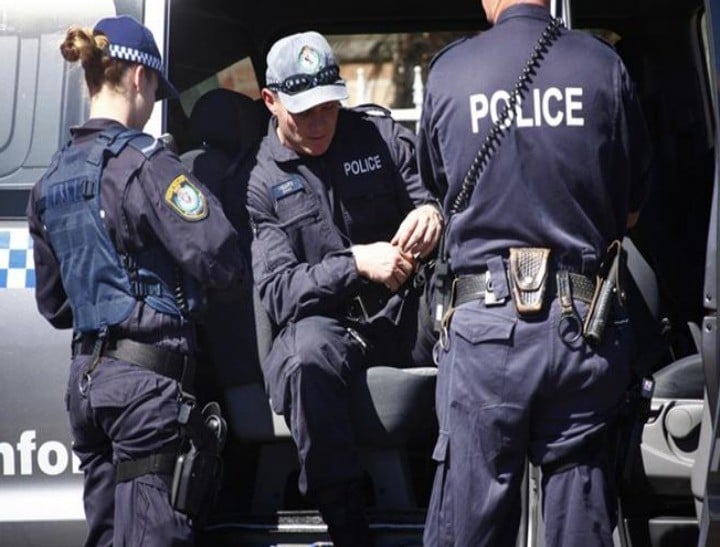 The Prime Minister has announced a plan to tighten up the nation's counter terrorism laws that will include lowering the age that a control order can be applied to suspects from 16 to 14.
Federal Attorney-General George Brandis said the legislation to Parliament would contain "a fifth installment of counter-terrorism laws which have been developed in conjunction with NSW and other states and territories."
The announcement was made after NSW Premier Mike Baird yesterday wrote a letter to Malcolm Turnbull advocating the lowering of the control order age in the wake of the shooting of a police accountant by 15-year-old terrorist Farhad Jabar reports The Australian.
Mr Baird and NSW Police Minister Troy Grant said that if the states and territories could not agree on changes to lower the age threshold for control orders, NSW would consider introducing its own legislation.
This would allow state-based control orders to be applied to people as young as 14.
Deputy NSW Premier Troy Grant told the ABC that police also want the bill to extend the length of time a suspect can be detained from eight days up to 28 days.
"The NSW Government is committed to equipping our law enforcement agencies with the tools they need to prevent terrorism, gather evidence in response to a terrorism act and to protect society from those who intend harm," he said.
2. UNSW students told to remain vigilant after threat warning.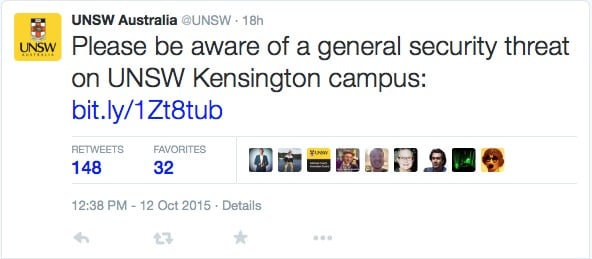 Students at the University of NSW have been told to "remain vigilant" a day after an online threat at their campus.
Yesterday UNSW's Kensington campus posted a security warning after being made aware of a post on social media site 4chan.
Students have been told to remain vigilant today as police and the university investigate where the threat came from – but it is expected classes will go ahead as normal today.
3. Police appeal over missing girl.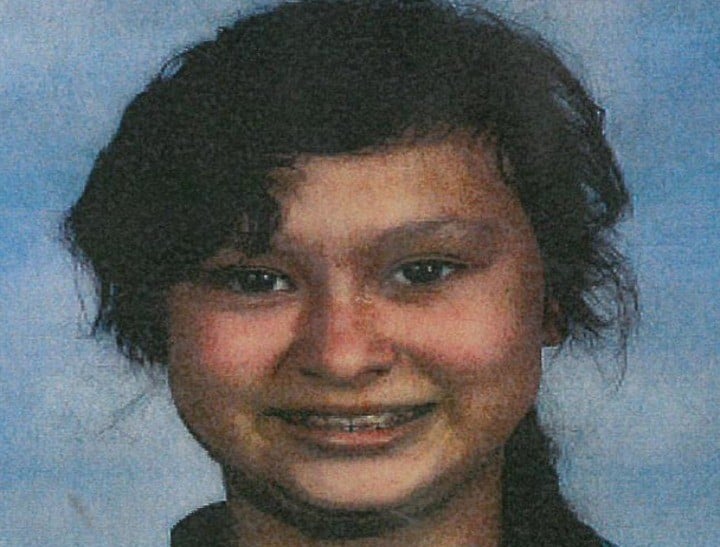 Police in QLD are seeking public assistance to help locate a 15-year-old girl, reported missing from Aspley today.
The  young teenager girl, who lives at Forest Lake was last seen walking along Zillmere Road, Aspley at around 2.45pm yesterday.
She is described as being of Asian appearance, 150cm tall, with a proportionate build, shoulder length black hair and brown eyes.
She was last seen wearing a light blue and dark blue, school polo shirt.
Anyone with information which could assist with this matter should contact Crime Stoppers via 1800 333 000.
4. Could this be MH370?
A group of locals on a remote island in the Philippines have reportedly found the wreckage of a plane in an uninhabited jungle area but there is speculation as to the veracity of the reports as the island is so far from where confirmed pieces of the plane were located in the Indian Ocean.
The reports included speculation that amongst the aircraft wreckage was a Malaysian flag. In some versions of the report the flag is painted on the wreckage, but others report it is a cloth flag that has now been washed and presented to police.
It was also suggested that they found the pilot's seat and other areas of the plane filled with skeletons.
The locals allegedly found the wreckage while hunting for birds at the island – Sugbay Island in Tawi Tawi.
The Star reports that audio technician Jamil Omar, 46, went to police saying his aunt had made the sighting, and a gunboat from the Philippine navy was dispatched to the small island to investigate.
Philippine police chief Tan Sri Khalid Abu Bakar has now dismissed the reports saying there was unlikely to be any truth to the claims. "Not really…" he said. "Philippines confirm there is no wreckage of the plane."
Flight MH370 dropped off radar on March 8 2014 on route from Kuala Lumpur to Beijing with 227 passengers and 12 crew on board. Last month the flaperon of the plane washed up on the island of Reunion in the Indian Ocean and was confirmed as a genuine piece of MH370 last month.
5. Dead toddler was living in a home "of concern" and yet child protection workers closed their case.
The home that two-year old Nikki Francis-Coslovich was living in was found to be "a significant concern" and yet the case – that saw 14 home visits by child protection workers – was closed five weeks before Nikki Francis-Coslovich was murdered.
Nikki's body was found stuffed in the roof space of her mother Peta-Ann Francis'  Mildura home on August 25.
Her mother's partner John Torney was arrested and charged with her death.
The Herald Sun reports that police are probing whether the drug ice contributed to her death.
Five weeks before her death a report was filed that said "Ongoing discussions around the state of the home environment — it is often chaotic and unclean with clothing, toys and other items spread across all surfaces, food scraps, and spills present and cat faeces on the floor," the report states.
"There is toys, clothing and other objects spread across the home and all surfaces. In the kitchen there is food scraps and spills.
"Writer believes that the home environment poses a risk to the children — there is the potential for physical harm given there is limited space to move around, and the presence of cat feces (sic), food scraps and overflowing bins is unhygienic."
6. Car stolen with baby inside.
A Perth family have told of their horror as their car was stolen with their young son asleep inside.
David Donnelly and his wife were visiting the construction site of their new home when a man jumped into their car and drove off with their 10-month-old son Corbin still inside.
Mr Donnelly told Nine News he chased the car and jumped on the bonnet before it crashed into a front yard.
The offender ran off. He is described as being dark skinned and wearing a blue shirt and black shorts.
Anyone with information is urged to contact Crime Stoppers on 1800 333 000.
7. "As soon as you change your name from Mohammad to David the phone starts ringing."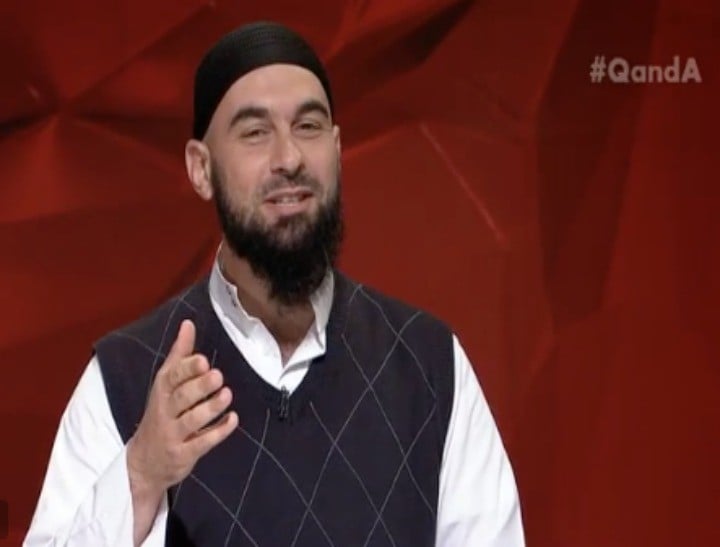 Greens MP Adam Bandt told last night's Q&A that young Muslims are struggling with a cultural backlash against their religion.
He said "There are children who are born here who have gone to Melbourne uni or RMIT or Sydney uni, get a degree, they send off applications for job interviews, they don't get a call and as soon as you change your name from Mohammad to David the phone starts ringing,"
"When people are feeling that, looking at their parents saying you've worked really hard and you don't seem to find meaningful work, then we I think ourselves as a society are helping create some of the conditions that make it easier for others to then come along and say, see, this society doesn't have a place for you."
Muslim chaplain and community leader Sheikh Wesam Charkawi said that Islam is feared because it's misunderstood.
"A lot of the people that I come across when I visit and go to the outback is they tell me, you know, does your religion say to do this and does your religion say to do that?," he explained. "I honestly find that sometimes there is a misunderstanding. I think that the only way that we are going to remove this misunderstanding is engagement."
8. Father tries to kill himself after hearing son cured of life threatening disease.
Warning this item deals with attempted suicide and may be distressing for some readers.
Fairfax Media reports that an asylum seeker father on hearing the good news his son had been cured of TB tried to kill himself rather than face returning to Nauru.
Western Sydney paediatrician and University of Sydney professor David Isaacs told the newspaper that in the case of this man three years ago, he wrote to Immigration Minister Peter Dutton three times begging that the family not be returned while their mental health was so unstable.
The boy developed another illness that meant they have had a reprieve, for now.
Yesterday Australian Medical Association president Brian Owler said it was well-documented that keeping children in detention was a form of "systematic" physical and psychological abuse "sanctioned by the government".
For help: Lifeline 13 11 14. Kid's Helpline: 1800 55 1800.
9. Derryn Hinch forms his own political party.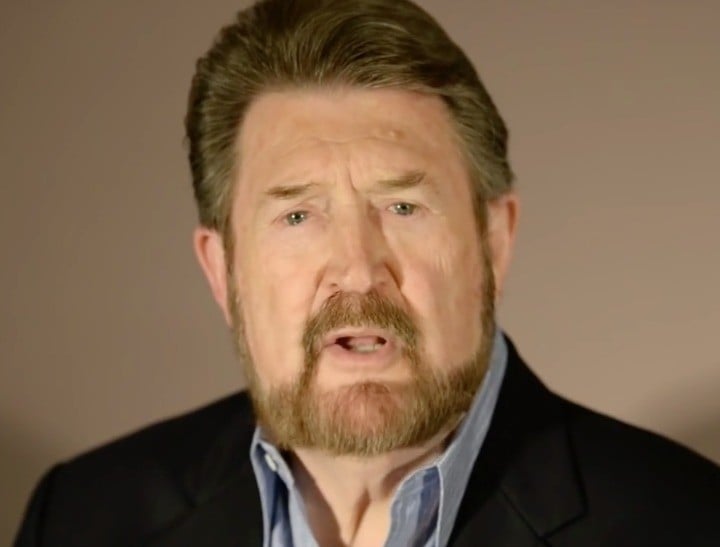 Derryn Hinch has announced he will run for the Senate in Victoria after forming his own political party and will stand candidates in all states and territories in the federal election in 2016.
Derryn Hinch's Justice Party will fight for a national public register of convicted sex offenders" he told Fairfax Media.
"The Justice Party will stand for equality and justice for all. We believe our courts should show the same compassion and understanding for victims that they seem to show for the criminals.
"We'll campaign for parole reform and bail reform. The Lindt cafe siege should never have happened. Jill Meagher's killer should not have been walking the streets. We believe our courts should treat domestic violence as a crime and there must be equal rights, including same-sex marriage and equal pay for women and animal justice."
10. UK police no longer to guard Julian Assange.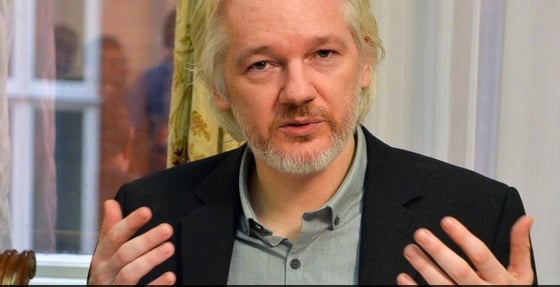 London police have stopped guarding the Ecuadorean Embassy where WikiLeaksfounder Julian Assange has been living for over three years.
According to Assange, the police "congratulated him on beating them" as they left.
The sustained police presence at the Ecuadorian embassy cost over £12 million, according to the BBC, which led police to conclude it was no longer "proportionate."
Wikileaks spokesman Kristinn Hrafnsson told the BBC it did not change Julian Assange's situation.
"They will still arrest Julian if he steps outside the embassy so there is no real change to the situation, other than the removal of uniformed police officers," he said.
11. New start up links people with stuff with people with space.
A new business linking people with space to rent to people with stuff they need to store somewhere launches today.
Spacer says that they can help anyone with a spare garage, cupboard, or even room under their bed earn an extra $3,000 a year.
CEO Michael Rosenbaum says that unlike other peer-to-peer storage providers, Spacer offers a complete space solution for users for both indoor and outdoor needs.
From boats, caravans, machinery, cars to typical household items such as furniture, sporting equipment, clothing and baby items.  Spacer also offers a solution to businesses and community clubs that too struggle with storage of bulky items.
"Spacer's prices are typically 50% off what you would pay at traditional self-storage facilities, plus it has the added advantage of no-lock in contracts, pay month-to-month and no hidden fees."
Do you have a story to share with Mamamia? Email us [email protected]
[post_snippet id=324408]