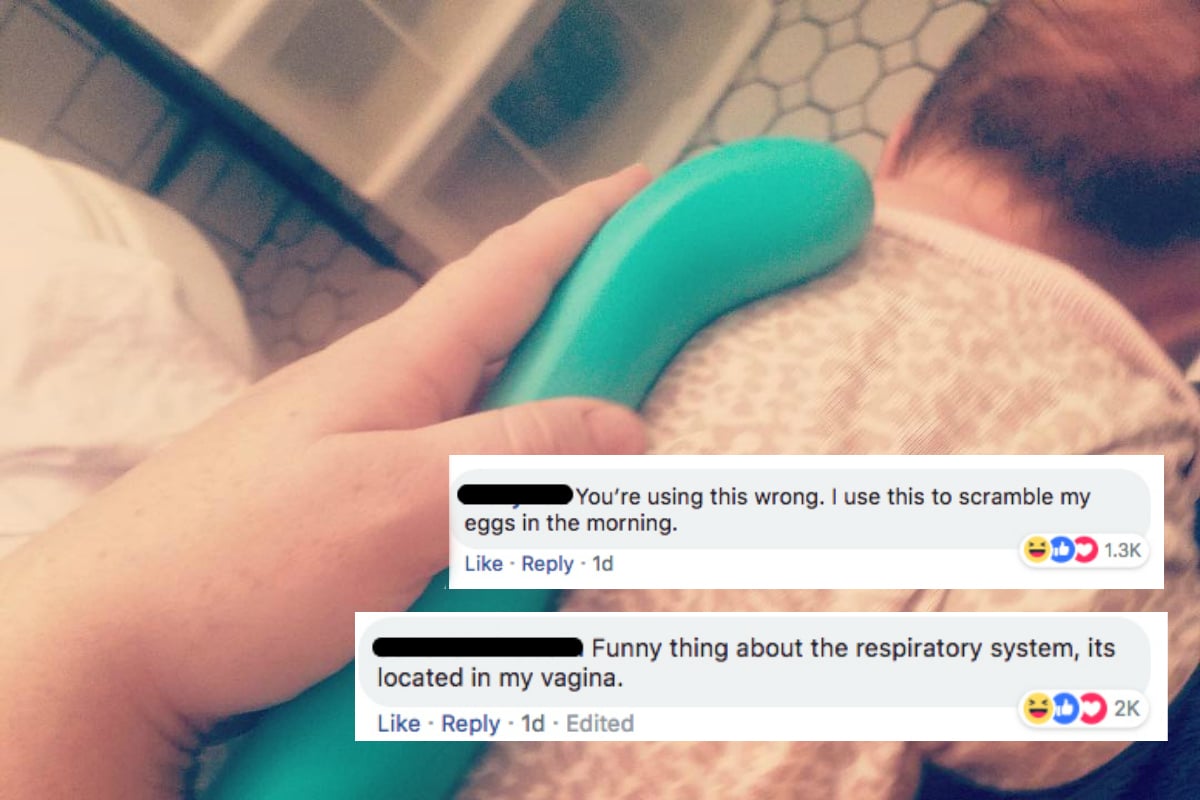 Gather round children. Do we have a story for you.
It's about a questionable, but reportedly very common method for relieving a baby's chest congestion that's gone viral because, well, you'll see.
Earlier this week, American "breastfeeding and pregnancy support and education" company Melons and Cuties shared a photo of a parenting hack from one of their customers on Facebook.
"Our customer shares her remedy for chest congestion!! Use on baby's back while sitting in a steamy bathroom. Brilliant!!!" the caption read alongside an image of a newborn baby in an adorable leopard print onesie, with a vibrator held against its back.
Yes, the same kind of vibrator you may or may not be intimately familiar with.
Since it went live on Tuesday, the viral post has over 10,000 comments, a large majority of which are supportive, hilarious and deeply traumatising.
"HILARIOUS!!! But also a BRILLIANT representation of how motherhood requires you to be resourceful lol REAL LIFE," one commenter accurately wrote.
"Funny thing about the respiratory system, its located in my vagina," added another.
Another commenter wrote, "Mom the baby is crying! Mom: go get my vibrator!!"
"I remember the first time my son found my vibrator. I don't know why i didn't think to tell him it was for chest congestion," wrote another.
One woman wrote, "Works different with me! My breathing goes funny and I start screaming."
Commenters also shared other sex toys that might also help for breaking up congestion. Some genuine, others… not.