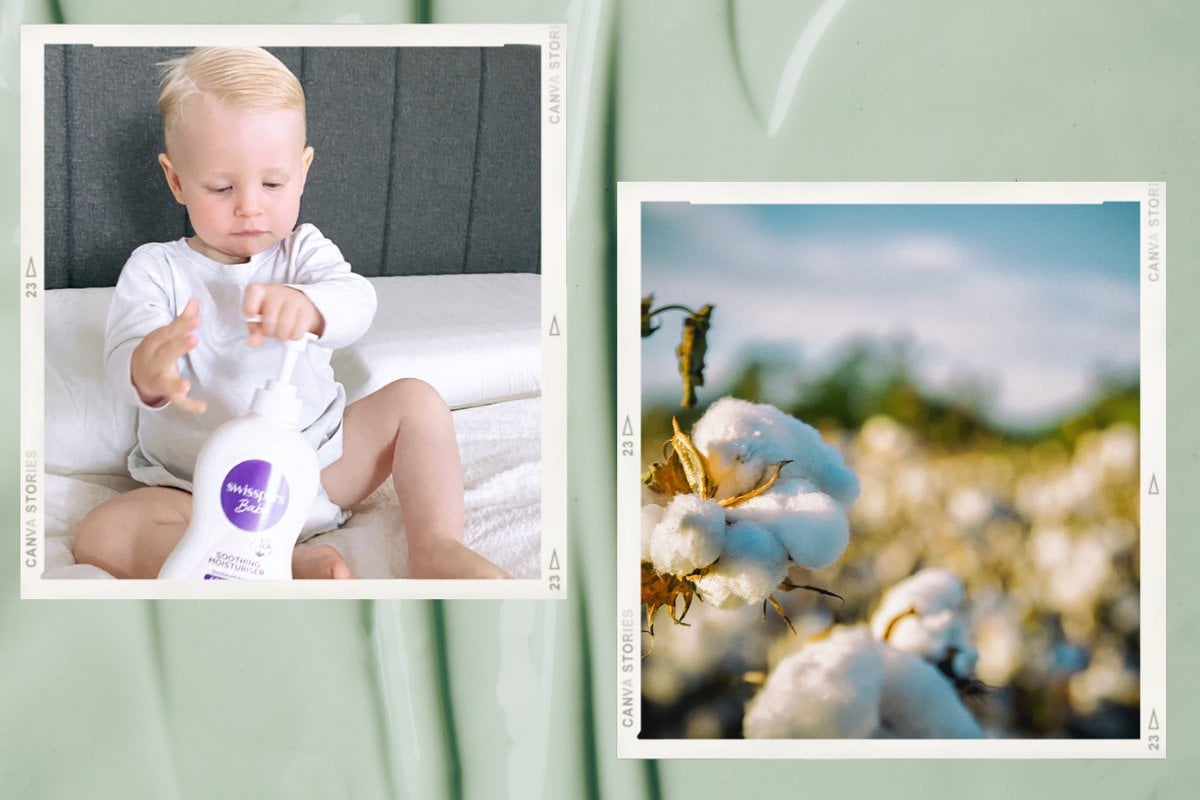 I have a confession: I have been a massive fan of baby products long before even having kids.  
They always tend to be much gentler on the skin and you just know, more than any other product, they'll give you that silky smooth feeling.
But, finding baby products that suits your family's needs can be a real struggle. What works for one child won't necessarily be the best choice for your other children.
After having our second baby, you would think I would have this baby product business down pat but to be honest, both of my boys have such different skin. My youngest son, Archie, who is almost 18 months, has far more sensitive skin than my 3-year-old. Naturally, as a result, I've become rather picky in this space.
So when I heard Swisspers® launched a new cotton milk baby range, I was intrigued. 
The range — which includes the Swisspers® Soothing Moisturiser, the Swisspers® Hair & Body Wash, and the Swisspers® Gentle Shampoo — uses a brand new ingredient which differentiates it from other baby products.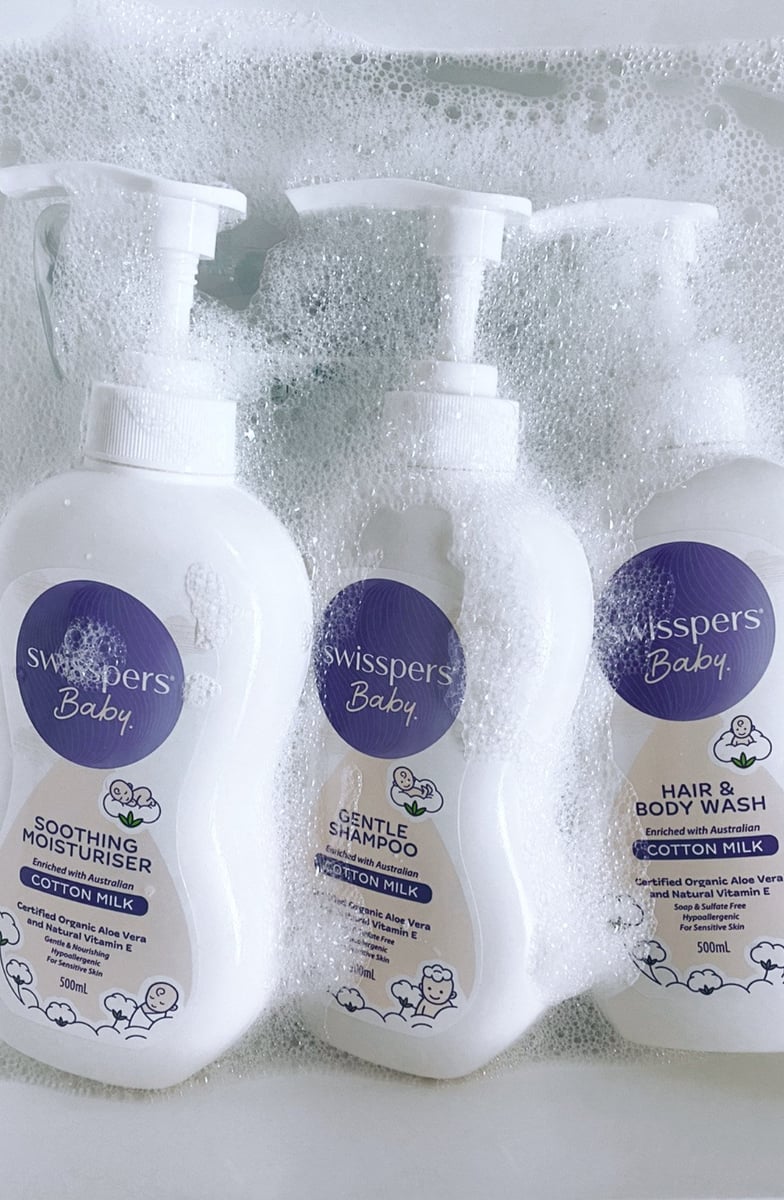 Image: Supplied.
The hero ingredient? Cotton milk, which means that it has all the good natural oils found in cotton. The range is dermatologically tested, and naturally rich in Omega 6 and 9, which help soothe dry skin. 
This was music to my ears, especially when I think of Archie, who can sometimes experience severe dryness on his legs and back. The products are also infused with organic aloe vera and Vitamin E, all while being hypoallergenic, which meant I had little concerns about how the range would interact with his sensitive skin. The moisturiser also has organic shea butter which is always a great ingredient for most babies' skin.