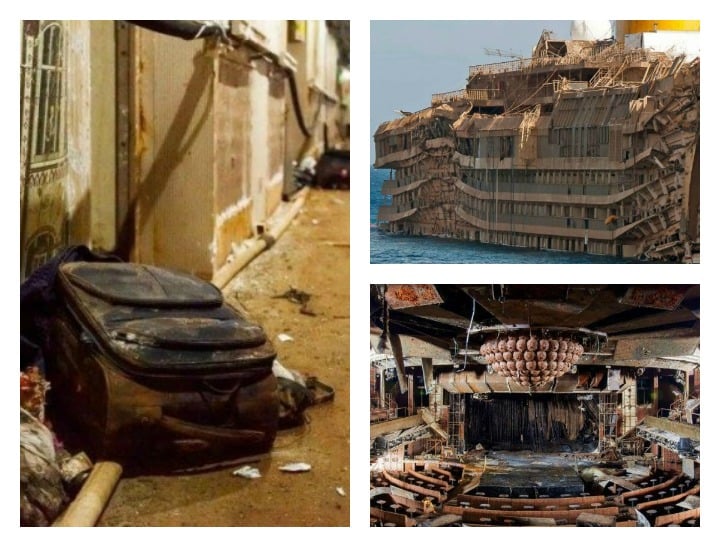 A photographer swam to the abandoned Costa Concordia cruise liner to take photographs inside the ill-fated ship.
German photographer Jonathan Danko Kielkowski swam 200 metres to the ship and jumped on board to take eerie photographs of the interior.
The images show how the decadent luxury of the 290-metre ship has been reduced to a derelict state, four years to the month after the vessel hit rocks and partially sank off the coast of an Italian island, killing 32 passengers.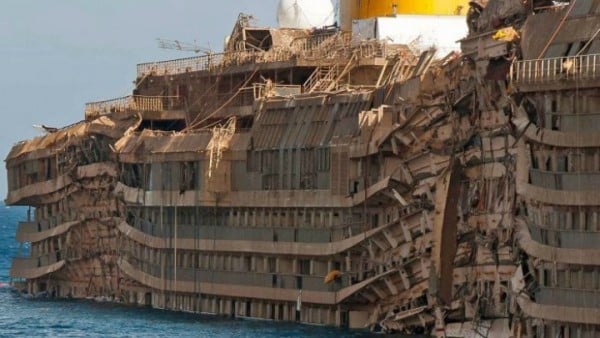 The Costa Concordia was floated in 2014 and moved to the port of Genoa, where it will eventually be cannibalised and scrapped, after sinking off the island of Giglio in January 2012.
Intrigued by the idle ship, Kielkowski swam to the ship to capture the aftermath of the tragedy at daybreak.
Watch Ghost Ship- Looking Back at the Costa Concordia below. Post continues after video.
He told German outlet Vice Media it was his second attempt, after being caught by the Coast Guard the first time.