It takes approximately 30 seconds of wedding planning to realise that the "best day of your life" comes with a hefty price tag.
Everything from flowers to venues to makeup seems to be 10 times the cost of what you'd pay for any other event the minute the word 'wedding' is mentioned.
A common wedding element that people are begrudged to pay the higher price for? The cake.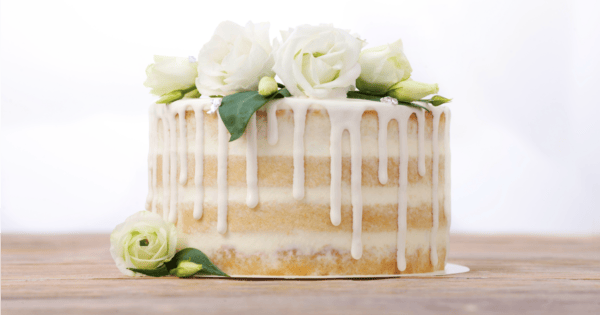 But while it might seem unfair to pay more for what appears to be just a larger, whiter birthday cake, there's actually a good reason why suppliers will typically quote you a higher figure.
A wedding insider recently took to Reddit to explain why it's worth it.
"Anything you do for someone's wedding is at least twice as much work. You don't care that much about a birthday cake for your party - you want it to look nice, you want it to taste good, but you don't care if the icing flowers are peach or blush, and if the flavor is regular chocolate or special chocolate imported from Vienna," they wrote.
They argue that because a wedding is a person's big special day, everything becomes a statement to represent their love story - and impress their friends.

Listen: On the topic of weddings - is being a bridesmaid the worst job in the world? Post continues after audio.
"Suddenly you need eight separate sketches of the cake to get the design just right, and you want to come in and look at frosting color swatches, so that it matches your bridesmaid dresses perfectly, and you just can't decide between almond or sugared almond, so can you come in and do another tasting? You're bringing your mom this time!" they wrote.
"It's a lot more work because the stakes are higher for you."