It takes approximately 30 seconds of wedding planning to realise that the "best day of your life" comes with a hefty price tag.
Everything from flowers to venues to makeup seems to be 10 times the cost of what you'd pay for any other event the minute the word 'wedding' is mentioned.
A common wedding element that people are begrudged to pay the higher price for? The cake.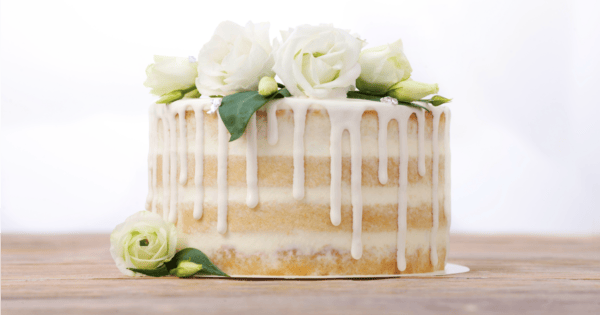 But while it might seem unfair to pay more for what appears to be just a larger, whiter birthday cake, there's actually a good reason why suppliers will typically quote you a higher figure.
A wedding insider recently took to Reddit to explain why it's worth it.
"Anything you do for someone's wedding is at least twice as much work. You don't care that much about a birthday cake for your party - you want it to look nice, you want it to taste good, but you don't care if the icing flowers are peach or blush, and if the flavor is regular chocolate or special chocolate imported from Vienna," they wrote.
They argue that because a wedding is a person's big special day, everything becomes a statement to represent their love story - and impress their friends.

Listen: On the topic of weddings - is being a bridesmaid the worst job in the world? Post continues after audio.
"Suddenly you need eight separate sketches of the cake to get the design just right, and you want to come in and look at frosting color swatches, so that it matches your bridesmaid dresses perfectly, and you just can't decide between almond or sugared almond, so can you come in and do another tasting? You're bringing your mom this time!" they wrote.
"It's a lot more work because the stakes are higher for you."
These cakes are also required to last and stay fresher longer, which requires special expertise.
Another user who runs a small business making cakes says she stopped taking wedding orders last year because it was so much more work.
"First there's the tasting, and since it's just me, that meant I would be baking four or five small batches of cake and various icings ahead of the tasting," she wrote.
"Then there would be contracts and the bride sending me a billion pictures from Pinterest, changing her flavors time after time and a follow up before the wedding to make sure the guest count hadn't changed.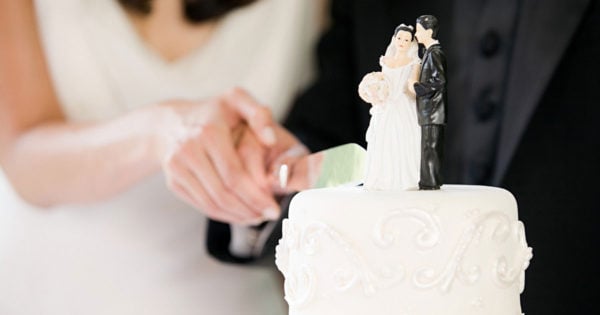 "Even the "easy" brides would require several hours of work over a few months before I even set foot into the kitchen."
Because the cakes need to look perfect, they take longer to decorate not to mention that they often have to be delivered to the venue by the baker to assemble on site because they can almost never make it transported pre-built.
The cake maker also revealed that she tried to keep prices the same whether it was for a wedding or a birthday which brought it in a lot of business, but it just wasn't sustainable.
"I added a delivery charge for the time related to that, but still felt like I was ending up losing money on every single cake from the amount of time I'd have to pour into them. So instead of raising my prices, I stopped taking wedding orders," she said.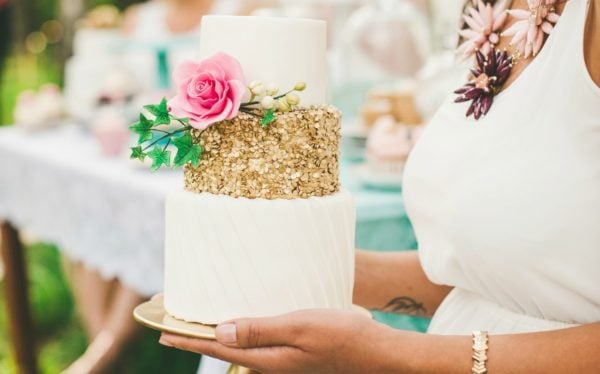 "I still do up to 10 cakes per week of just regular parties, and I've never been happier."
According to London cake bakery Ange De Sucre, you've also got to take into account the craftmanship, ingredients and materials a wedding cake will often use, that others don't.
"Does the cake need to be sculpted free-hand or is it more of a simple shape? Will it need to be hand-painted or will there be airbrushed stencils used? Sugar, Buttercream or Fresh flowers for decoration? All these factors are important and have an impact on the final cost of the cake," a post on their blog reads.
Trends driven by social media and our Pinterest obsessions also mean that the simpler (read: often cheaper) cakes just don't cut it anymore.
Listen: The bride who planned her wedding in just eight days for $5,000. Post continues after audio.

And even the 'naked' style of cake which appears less work is anything but - buttercream is much harder to make look smooth when it's the outer layer and the exposed cake also means it will get drier faster.
So while obviously you shouldn't be paying through your nose for a wedding cake, do keep in mind that you get what you pay for.
To ensure you're not getting ripped off, Ange De Sucre recommend being totally upfront with your wedding cake maker about your budget.
"Essentially there are three factors that determine the cost of your cake: the complexity of design and the construction of the cake, the amount of servings, and the actual baker and designer's fee," they advise.
"Keep these in mind when starting your planning and please share your ideas with your baker and designer to see if they're realistic.Before you know your budget, it's best to not get too attached to a concept or specific decoration until you find out whether it's physically possible."