On Thursday night, our first real clue that Alex might actually be Richie's final choice on The Bachelor was her extravagant final date.
While Nikki sat in the Indonesian WILDERNESS with some goddamn MONKEYS crawling all over her, Alex was taken on a yacht the size of my entire apartment building.
But according to experts at ME Bank, we should've seen Richie's final decision coming from Alex and Nikki's very first single dates weeks ago.
On the first date of the season, Nikki was whisked away to a private beach via helicopter, but it seems that was nothing compared to the over-the-top Camilla-themed date Alex was treated to a few weeks later.
In fact, ME bank estimates that there could have been an almost $98,000 discrepancy between the cost of Nikki's date, and the cost of Alex's.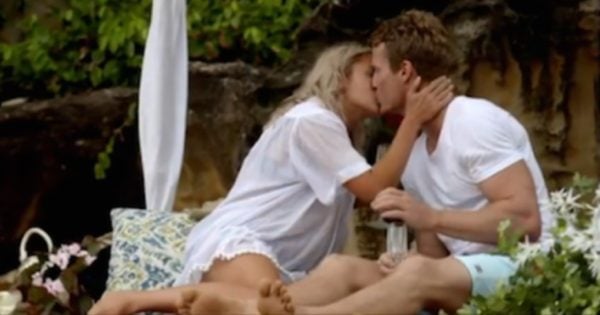 Frankly, we're ashamed we didn't pick up on this. Utterly ashamed. But here's ME's breakdown of the costs:
Nikki's helicopter-beach-rowboat date
Helicopter ride over Sydney Harbour to private beach = $600.00
Row boat hire for half a day - approximately $36 per hour x 4 = $144.00
Bouquet of flowers = $80.00
Picnic basket for two stocked with cheese and Antipasti = $55.00
2 x bottles of champage = approx. $100.00
Total = $979.00