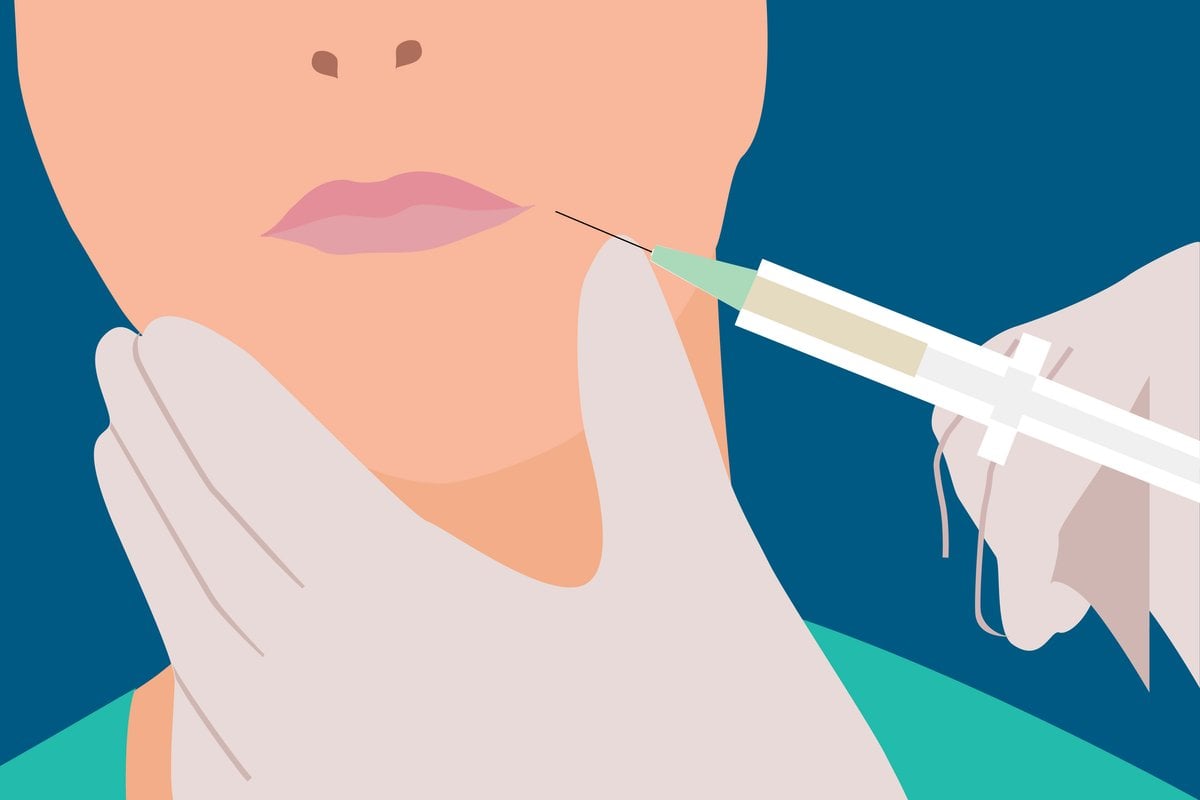 As Mamamia's health and beauty writer, a large part of my job involves nagging experts on the daily. A lotta different experts, who absolutely have full-time jobs, but are always kind enough to lend me their brains. From dermatologists and GPs to heart surgeons and psychologists - you name it.
One of my most favourite bunch to speak with? Surgeons. Specifically, aesthetic surgeons.
Why? Because the cosmetic industry can be confusing. Scary. Dangerous. And lots of people want to know what treatment does what, and what they should look out for.
Watch: SBS programme Insight looks at the growing popularity of cosmetic procedures such as anti-wrinkle injections and fillers. Post continues below. 
Over the years I've learnt many useful things about the medical aesthetic industry, the advancements in non-surgical and surgical technology and some of the most popular treatments available. 
So, I thought I'd share them with you.
Here's some of the best expert-approved advice I've learnt from speaking with aesthetic experts regularly.
1. Plastic surgeons and cosmetic surgeons are different.
It's easy to get confused about the differences between plastic surgeons and cosmetic surgeons - but this is a really important one - because they're not the same thing. In fact, they're very different. 
Plastic surgeons go through extensive specialist training through the Royal Australasian College of Surgeons, and they specialise in all aspects of cosmetic and reconstructive surgery. 
However, right now, anyone with a medical degree can call themselves a cosmetic surgeon. 
This doesn't mean all cosmetic surgeons are bad - or that you won't have any complications with plastic surgeons - it just means it's not always easy to know what to look for when it comes to qualifications and experience.
In an article with Mamamia, Dr Yumiko Kadota broke it down for us: "It can be very difficult for potential patients to make decisions about where to go for cosmetic surgery, because there are many practitioners that offer it, with varying degrees of skill and experience," she explained.
Dr Kadota advised to be wary of fluffy marketing tactics, free or heavily discounted cosmetic surgery or injectables and to understand informed and educated consent.
"Patients must understand what they are signing up for and be aware of what could go wrong," she said.