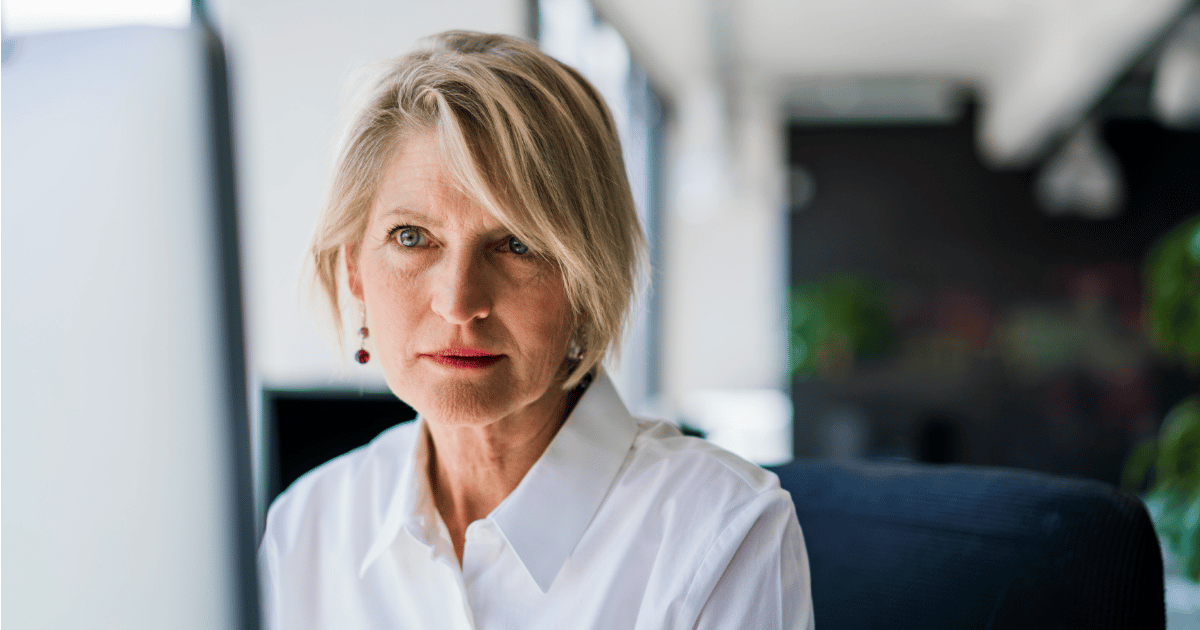 Over the past three or so years, Angelica Kavouni has noticed a striking trend among her female clients.
The London cosmetic surgeon says increasing numbers of professional women have come to her with a common concern: the impact their appearance might have on their career prospects and employability.
"These women have concerns about how to stay relevant in their workplace, and fear being the 'invisible' older employee," she tells Mamamia.
Generally aged between 40 and 65, these women hail from a variety of industries — Ms Kavouni says she's encountered everyone from actresses to finance directors.
What they seek from her is a bit of help in disguising some of the physical evidence of their age, or to "turn back time" as she puts it.
"Not a lot, just a little, perhaps five to eight years," Ms Kavouni explains. In a recent interview with UK newspaper The Telegraph, she added that her patients hoped to inhabit a "no age zone" of sorts, "where they could be anything between 35 and 55."
Leading UK cosmetic surgeon Angelica Kavouni (Image supplied).
To meet their needs Ms Kavouni developed 'The Career Facelift' or 'Career Lift' — a suite of what she calls "tweakments", which address various signs of ageing.
"It's not my place to judge, and of course as an ageing professional woman myself, I fully empathise with their situation," she says of her patients.
"Rightly or wrongly, part of their solution is to find ways to turn the clock back and prevent looking their age."
Rather than creating a uniform result, her 'Career Lift' treatments are adjusted to meet each individual patient's concerns.
"Mainly the process tends to involve a SoftLift or Silhouette Soft Lift. This a great, lesser invasive way to give the face and jawline a natural looking, cleaner contour," Ms Kavouni explains.
This half-hour procedure, performed in the office, involves "mini threads" being placed in areas of the face exhibiting sagging skin, usually the mid cheeks and lower jaw.
Watch: Mamamia staff discuss whether "power posing" really is key to workplace confidence. (Post continues after video.)