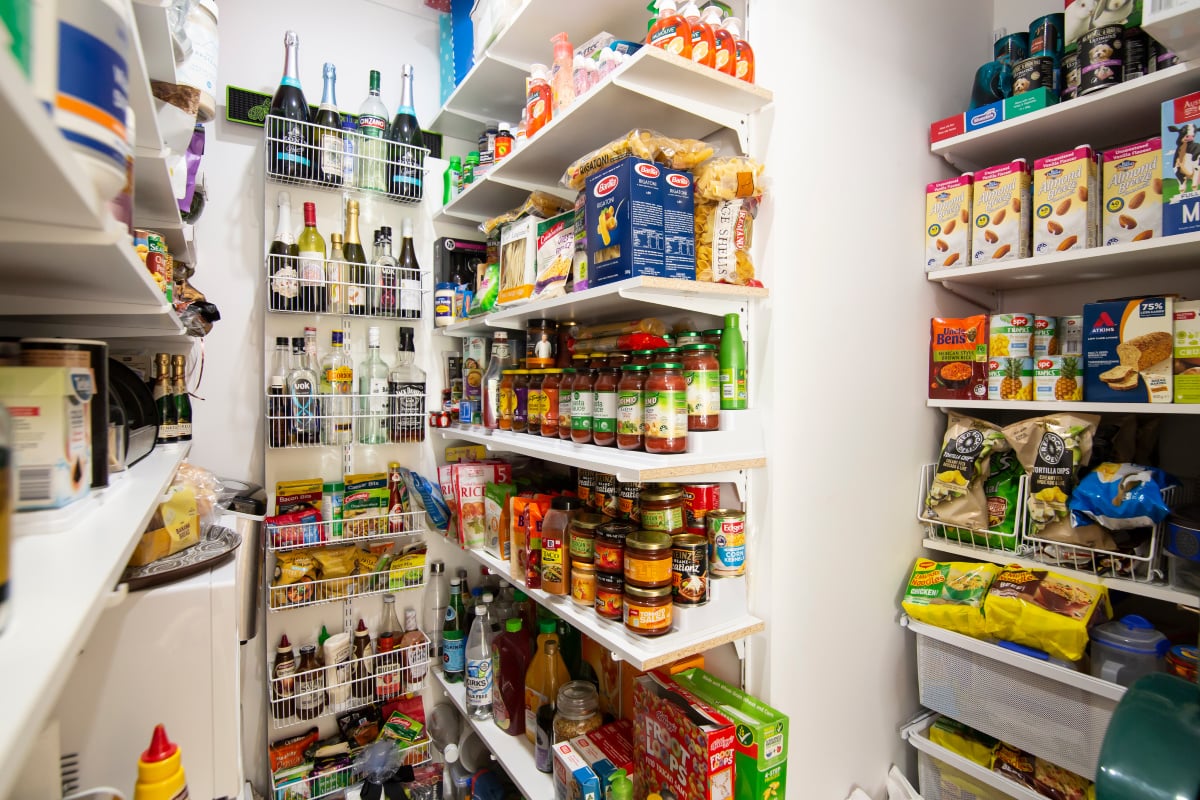 As the spread of coronavirus causes pandemic pandemonium in Australia and abroad, populations are grappling with the fear of the unknown.
Worldwide, there has been nearly 150,000 confirmed cases of coronavirus, with over 200 of those in Australia.
Now, as cases continue to rise, Australians are in preparation mode. Indeed, for weeks now, that has involved stockpiling.
But what is the official advice on what we should all buy in anticipation of the outbreak of coronavirus?
Well, the Australian Government has provided no official recommendation that Australians prepare for isolation (unless you feel unwell).
Watch: Mamamia's Claire Murphy breaks down your most answered questions about COVID-19. Post continues below. 
So, instead, we looked to the US Centres for Disease Control and Prevention, who says people should indeed have "supplies on hand".
The CDC says necessary personal medication should be your first priority, in case there is an outbreak in your local community that will require self-isolation. If no extra medication is available, they advise to check if you can get them mail-ordered.
On top of prescribed or personal medication, the CDC adds that over-the-counter medical supplies will also be helpful to treat the cold-like symptoms of coronavirus (in mild cases). Authorities say that the majority of infections can be recovered at home, with over 80 per cent of coronavirus cases classified as mild.
They further advise to have "enough household items and groceries on hand so that you will be prepared to stay at home for a period of time".
The NSW Government is a little more detailed. While it hasn't issued a COVID-19-specific household preparation plan, it offers the following list for what to purchase in a pandemic situation.
Ready-to-eat canned/bottled food
meat
fish
fruit juice
vegetables
soup
pasta sauce
Snack food
dried fruits
nuts
biscuits
spreads
crackers
snack bars
Dried and long-life food
ready-to-eat meals
breakfast cereal
flour/bread
milk powder/UHT milk
soup mix
dried vegetables
rice and pasta
long life cheeses
tea/coffee/drinking chocolate
sugar
Toiletries/cleaning product
toilet rolls
soap and shampoo
feminine hygiene products
rubbish bags
tissues and paper towels
house and laundry cleaning/disinfectant products.
Drinks
bottled water (3 Litres person per day)
concentrated juices/sports drinks (for dehydration due to illness)
Health supplies
first aid kit
adult and children analgesics/pain killers
face masks
protective gloves
thermometer
alcohol-based hand wash​/gels/wipes
Baby supplies
baby food/baby formula
nappies and wipes
Pet food
Other items
prescribed medications
other preferred household supplies
Of course, panic-buying is not helpful for anyone, and the overwhelming advice is to only stock up for two weeks' worth of groceries.