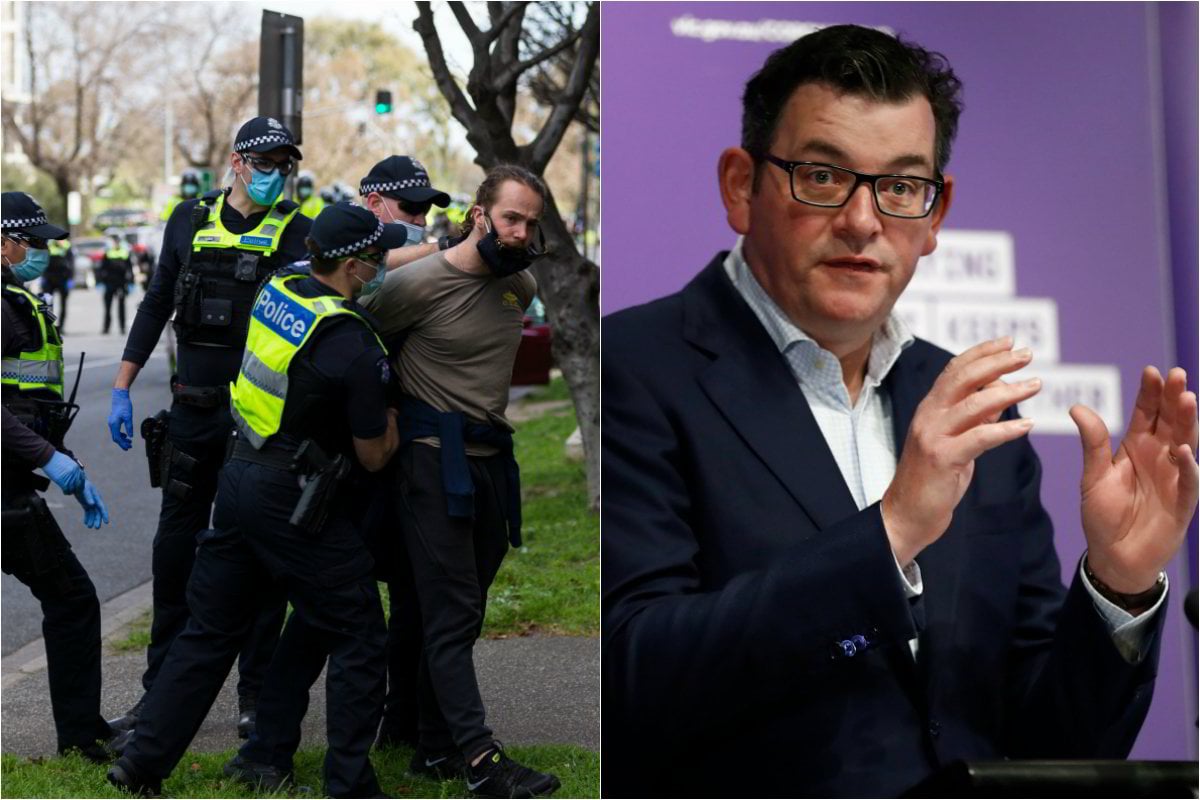 VIC records 63 new cases, as Premier prepares to outline roadmap out of lockdown.
On Sunday, Victoria recorded 63 new coronavirus cases in the past 24 hours, marking the third consecutive day the state has seen less than 100 new cases.
They also recorded five more deaths due to the pandemic, taking the state's total fatalities to 666 and the national death toll to 753.
The news comes as Victorians are warned that daily coronavirus cases might not be low enough by mid-September to safely ease restrictions, raising the prospect of more time under lockdown.
University of Melbourne modelling says based on current levels of social distancing, the 14-day case average is likely to be around 63 cases by the middle of September.
The modelling released by the state government overnight argues re-opening at this point would risk a resurgence, undoing all the gains achieved from lockdown.
On Friday, Victoria's 14-day case average was 116.
On Sunday, Premier Daniel Andrews will outline a pathway out of stage four restrictions for metropolitan Melbourne and stage three restrictions for regional Victoria.
The restrictions, which were imposed for six weeks in August, are due to end on September 13 - although this may change depending on Premier Andrews' announcement.
The government held meetings late into Saturday night to nail down how and when Melbourne and regional Victoria will come out of their lockdowns.
Daniel Andrews' press conference is expected to be held after midday on Sunday.