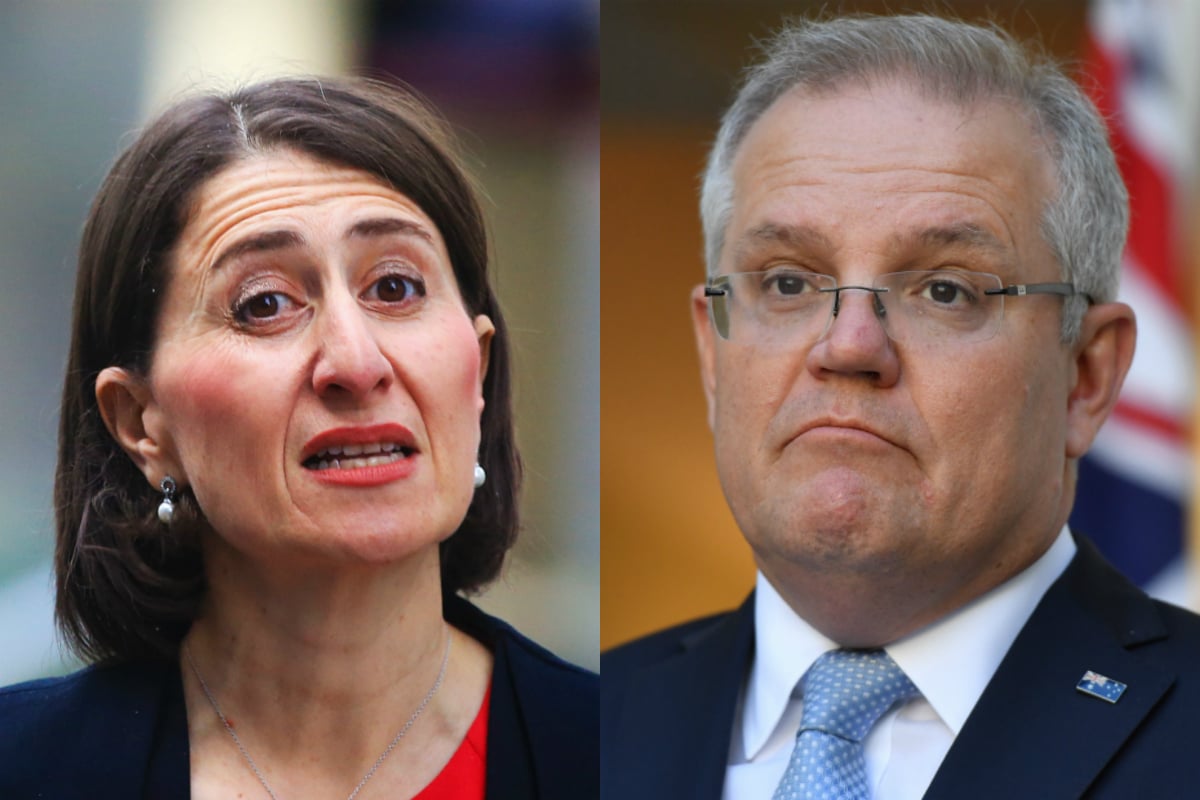 I'm not a psychologist. I'm a media and PR professional and I'm approaching this from a PR perspective. So I thought I'd try and explain why we are seeing so much panic across society amid COVID-19. (For the most up-to-date coronavirus information, go to our COVID-19 coverage hub here.)
In any crisis, whether it's a major public health crisis like this or a crisis inside a single entity like a business, good, effective communication coupled with action is essential in preventing panic and ensuring you maintain control of the situation.
So far, the Government has failed in every part of this due to a number of issues.
WATCH: All your COVID-19 questions, answered. Post continues after video.
1. Too many spokespeople.
Every day, we have a press conference from Prime Minister Scott Morrison, Health Minister Greg Hunt, Treasurer Josh Frydenberg, the Chief Medical Officer (CMO), our state premiers, state health ministers etc. It means people are being given too much information at once and they're not sure who is actually in control.
During the bushfires, the RFS Commissioner was the person in charge, premiers occasionally provided updates but it was Shane Fitzsimmons, Commissioner of the New South Wales Rural Fire Service, who led the spokesperson role. Throw in the flood of information we can all access from overseas and no one is sure who to trust. You can even look to NZ where Jacinda Ardern is leading their spokesperson role through her post-cabinet updates.
2. Lack of detail.
Hoarding of goods can directly be traced to a lack of detail when it comes to a lockdown.
We have all seen what has happened around the world in regards to cities locking down. The Government has not explained that if a lockdown was to occur what that would look like. What people could and couldn't do, what services would be available. Lack of details leaves people to fill the gaps in on their own and this then leads to panic. One person begins panicking which leads to group panic. The Government is then left to try and put the genie back in the bottle
3. Contradicting information.
While the Chief Medical Officer (CMO) and other leaders have assured us the young aren't as affected by the virus, details from overseas indicate they can still be hospitalised. In small numbers, yes, but there are still people under 30 hospitalised.
No one from leadership has addressed this. Furthermore, they have told parents to be wary of their kids who could carry the virus. They then simultaneously keep schools open and have not addressed the health of teachers. On Monday, NSW Premier Gladys Berejiklian told parents to keep kids home but that schools remained open. Both the PM and CMO were asked directly about teacher health on Friday and neither of them answered the question. They spoke about student health.