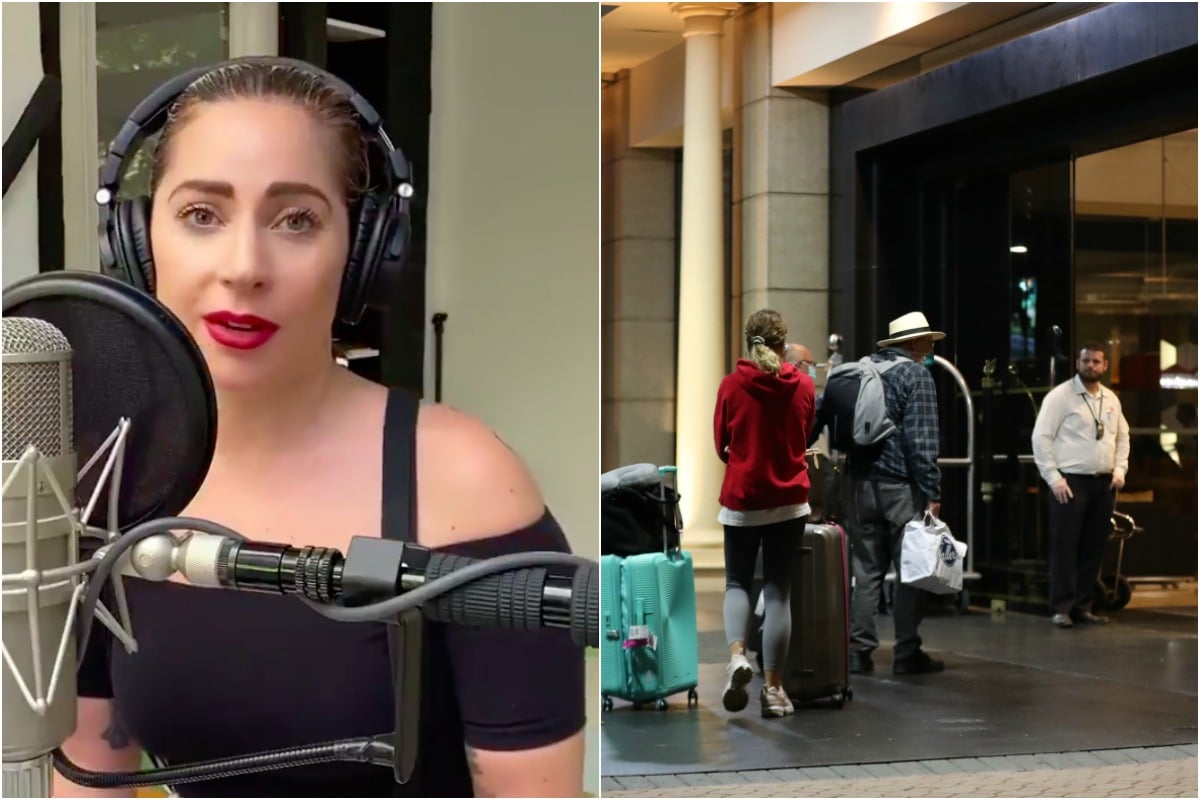 Queensland records no new cases.
The Queensland Government has confirmed there have been no new cases of coronavirus overnight – a first in 81 days.
"This is an absolutely tremendous effort," Queensland Premier Annastacia Palaszczuk said.
"Our total still sits at 1019 and if we can keep this up over the coming weeks, I'm sure that is going to mean that we will be able to make some changes and ease some of those restrictions on the populations."
Monday, 20 April – coronavirus cases in Queensland:

• 0 new confirmed cases
• 1,019 confirmed cases
• 85,870 tests conducted

Sadly, six Queenslanders have died from coronavirus. 738 patients have recovered.#coronavirus pic.twitter.com/sKWudh5Ejs

— Annastacia Palaszczuk (@AnnastaciaMP) April 19, 2020
880 overseas Aussies headed to Adelaide.
Almost 900 Australians will be flown into Adelaide from overseas over the next two days, with authorities vowing to closely monitor them during their 14 day quarantine.
A repatriation flight from India carrying 440 people will possibly stop in Singapore and Indonesia before arriving in the South Australian capital today.
Those on board will be quarantined at the Pullman Hotel for two weeks.
WATCH: The PM has no plans to change restrictions for another month. Post continues after video.
Another flight carrying the same numbers will arrive on Tuesday.
SA Health chief public health officer Nicola Spurrier said the 880 people would be tested after they disembarked, and would be monitored daily for symptoms.
"We will not be risking the health and wellbeing of our population," she told reporters on Sunday.
Police Commissioner Grant Stevens said about 45 officers would monitor the building to ensure people don't leave prematurely.
Elective surgeries like IVF to be discussed this week.
Australian leaders will soon weigh up whether certain elective surgeries, such as IVF, should resume but have stressed it is too soon to relax other coronavirus measures.
Elective surgery is likely to be on the agenda when federal, state and territory leaders meet to discuss COVID-19 on Tuesday or Thursday, Health Minister Greg Hunt confirmed.
Such surgeries could resume at an earlier date than had previously been thought possible because the federal government has secured more personal protection equipment for healthcare workers, he said.