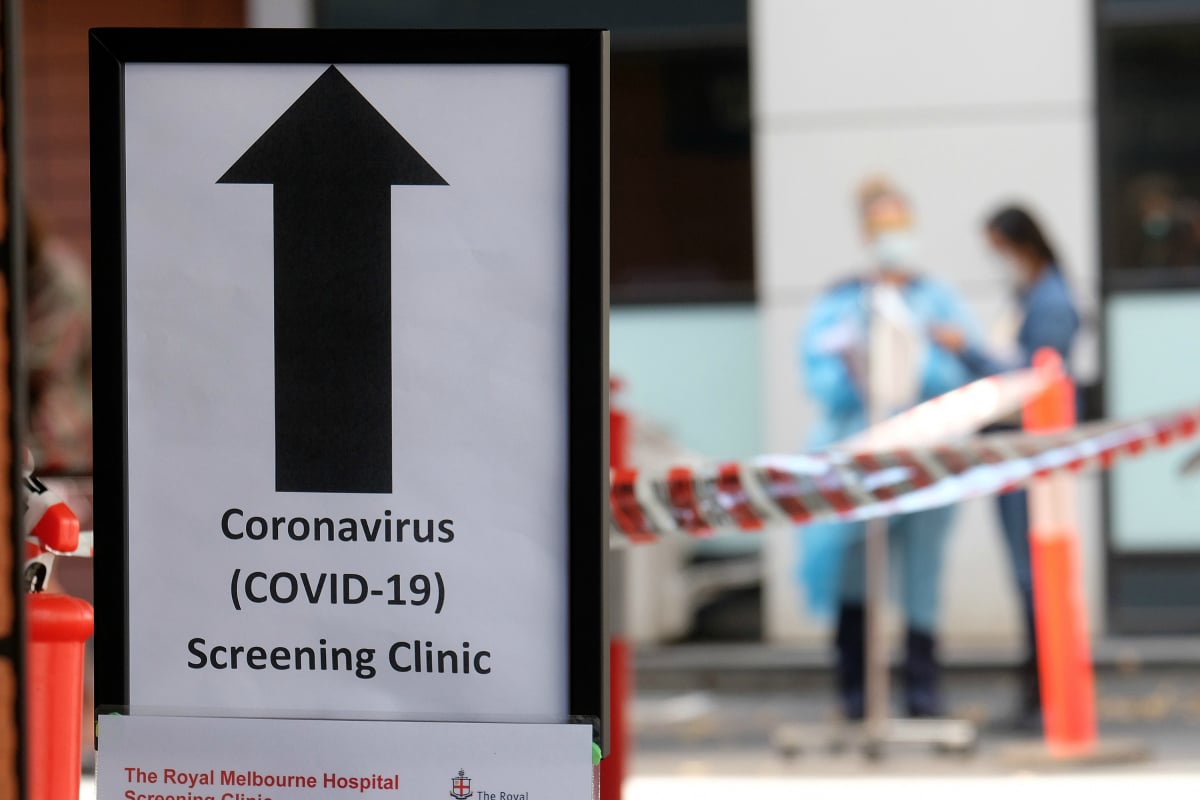 Across Australia, and the entire world, thousands are being tested for COVID-19 every day.
But there is also a shortage in the materials needed to create the crucial tests, meaning that at present, not everyone with flu-like symptoms will be tested.
The government is recommending people with acute, cold, flu-like symptoms who are returned travellers, or a contact of a confirmed case, be tested for COVID-19.
All your COVID-19 questions, answered. Post continues below video.
But then, what happens next?
How do you get tested for COVID-19?
If you fit the criteria, a GP, public hospital or private pathology site can do the test – but don't just turn up and ask. Call ahead, and make sure you mention your overseas travel or link to a confirmed case so medical staff can prepare appropriate infection control measures.
Some states have also established dedicated COVID-19 clinics at certain hospitals and drop-in or drive-thru centres, which you can visit without prior notice if you have symptoms. Visit your state's health department website for details.
Based on the experiences of Sydneysiders shared online, cutting through the confusion about where and how to get a test is the hardest part.
The Guardian Australia assistant news editor Shelley Hepworth told the publication's Full Story podcast she came down with a cough and fatigue. She called her medical centre, which said it did not do the testing and gave her a number to call – once she got through to that number, it referred her to another number, the coronavirus health helpline.
Eventually, after no luck with multiple numbers, Hepworth's GP referred her to a drop in at the Royal Prince Albert Hospital in Sydney's fever clinic.
Upon arrival, she noticed plenty of other people who had just got off planes and others without masks, who said they had been told they would not be given masks. She felt unsafe and left.
Sydney local Ross Perry explained his journey to being tested in a video on his YouTube channel.
Self-isolate, social distance and quarantine… What does it all mean? Post continues below audio.

He said he was very sick for three days, and began feeling better on the fourth day – so he began ringing around GPs to try and get tested, but couldn't find any doctors with availability.
After struggling to find a GP to see him, Perry was eventually referred by a doctor to a pathology lab for testing.
Once referred, he called the lab's coronavirus hotline – as you should not turn up unannounced – and was given a time slot to be tested.
He said the test itself was relatively quick and easy.
What is the test for COVID-19?
COVID-19 causes respiratory illness and in order to test for the virus, doctors need to collect a specimen.
The test itself is simple, quick and will likely feel more uncomfortable than painful.
Sydney general practitioner Dr Brad McKay told Mamamia that medical practitioners are taking both nasal and throat swabs from patients to collect cells.
How long does it take to get results?
After you have been swabbed for specimens, your swabs will be sent off to a lab for COVID-19 testing using a technique called polymerase chain reaction (PCA).