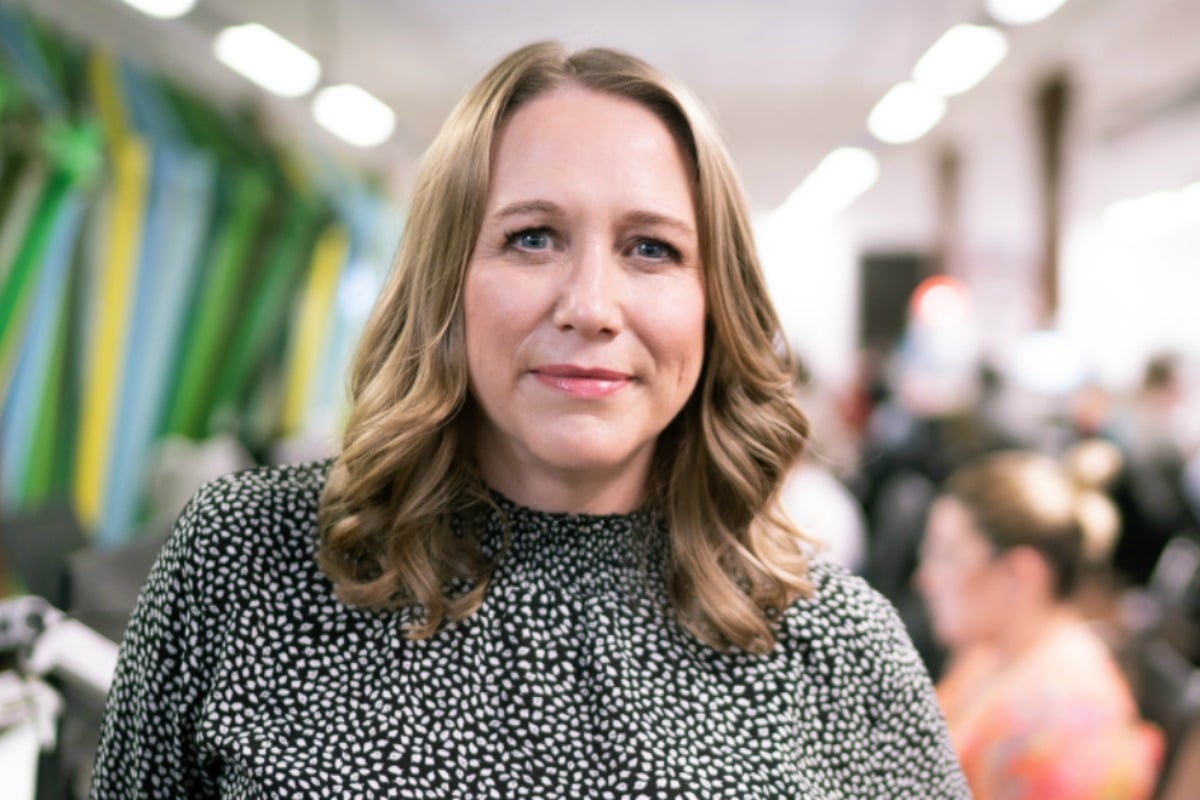 Today I found my friend crying outside the chemist.
It was early. I was walking the dog and my partner needed medicine. He has a neck pain that's been flattening him. The world might be gripped by the crisis of our times but people still get neck pain.
We're not meant to be going outside much, but unit-dwellers without gardens go for walks. We give everyone a wide berth. We fret about people patting our dogs. We smile closed-mouthed smiles at those we pass and sometimes, inexplicably, hold our breath.
So I met my friend outside the chemist. She was in active wear, no make-up. Usually my friend has a huge smile and eyeliner for days, but these are quarantine times, and she was crying.
She couldn't get her Ventolin. She has two kids, and she's not the only one in her family with asthma. The chemist doesn't have any. None of the chemists anywhere near us have any, because frightened people have bought it all. The tired and busy pharmacist was not particularly sympathetic. My friend was standing outside, social distancing, waiting for her prescription for her asthma preventer to be filled. And freaking out.
Your Covid-19 questions, answered. Post continues below.
The thing is, as my friend cried, we just stood there. On this early morning street outside the chemist, next to the speedily printed paper signs that tell you not to come inside if you have a cough, we just stood there. Two metres apart, as is advised. My friend crying. Me holding a dog lead, saying, "I'm so sorry."
Two weeks ago, I would have hugged my friend. It would have been my unquestioned instinct. But I knew not to do that. So did she. The space between us was filled only with empathy and an awkward understanding that we mustn't touch. I don't know where she's been, after all. She doesn't know where I have been.
It's one of the many things that's changed in us, in just a few short weeks.
Don't touch me.
No kisses hello, no hugs goodbye. No reassuring hands on hands.
Cringing as the man behind the counter in the shop takes your card instead of just letting you tap.
Taking in a small intake of breath as someone's sleeve brushes yours in the sparse supermarket aisles.
And this is all over the world, the suspension of human touch. Imagine that, if last year someone had told you that in 2020, people were going to stop touching each other, en masse, at the exact same time.
This is just how peculiar it is to live in our world at this exact moment. It's nothing we could ever have imagined.