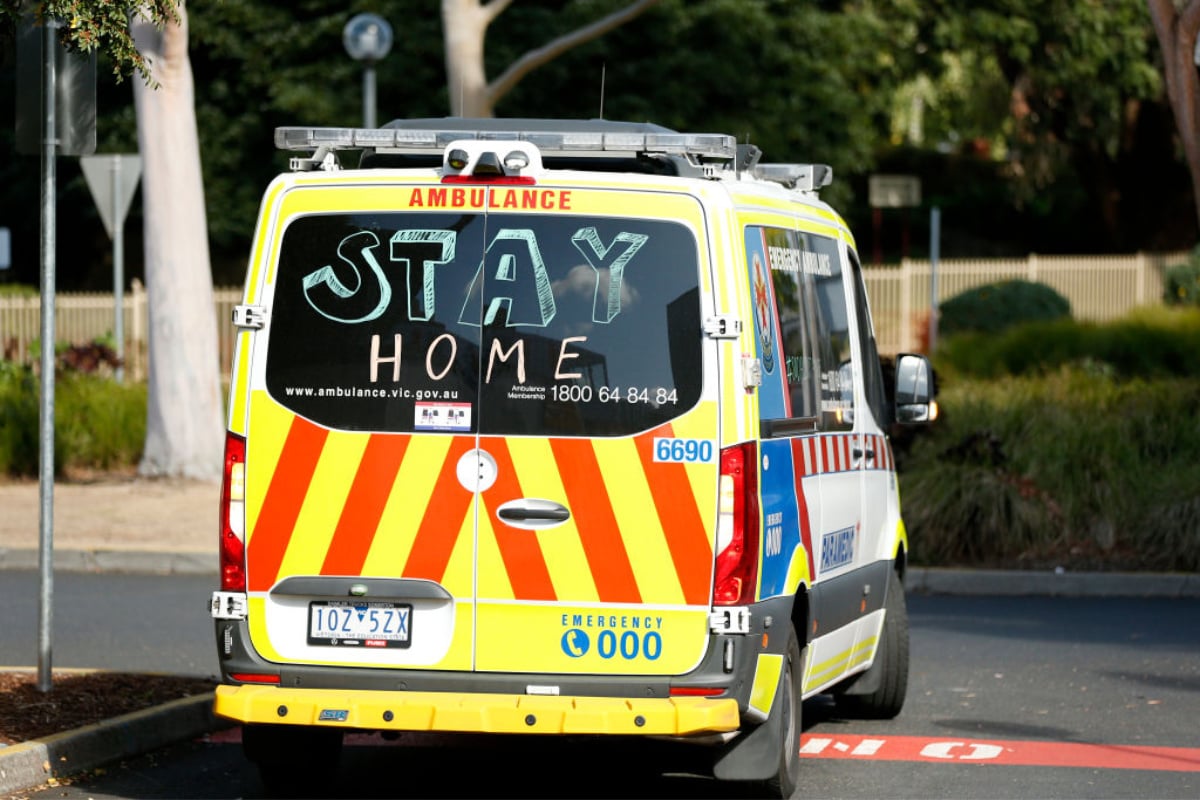 I'm a paramedic. I'm a single responder for a reputable state Ambulance service and have been for quite a while, but the current COVID-19 pandemic has changed everything.
It's a completely different experience day-in and day-out now. It's exponentially harder, and not for reasons anyone not on the frontline can see and comprehend.
We are getting a lot of support. Businesses and the public are buying us coffee and offering us discounts on food but I want to get it out there: we don't need it.
WATCH: Your COVID-19 questions answered by Mamamia's Claire Murphy. Post continues below.
We are getting paid and we can contribute to our flatlining economy if nothing else. The gesture is appreciated but it's not what we really need.
I want to give you three examples to explain why.
Now, I am used to turning up in times of chaos and heightened emotions and death. I know what to do.
But it's different now. We have directives to change the way we operate in life-threatening situations, including not being able to provide some life-saving interventions because it's too risky for us.
For example, I was sent to a cardiac arrest for a 50-something lady at her home. It was unexpected, and despite our efforts we were unable to revive her.
Often, given I am an experienced single responder, I am tasked with speaking with the family, organising logistics and providing support on scene when a cardiac arrest results unfavourably for families. This time it was different.
I had to somehow convey empathy dressed in a complete PPE suit with a mask and goggles while simultaneously not letting family in to say goodbye to the deceased as well as quashing their funeral plans, explaining that they could not have more than their 10 relatives attend their mother's funeral because of the COVID-19 laws. This was a Maori family, for context on what 10 family members at a funeral might mean.
I attended the home of an elderly man with a terminal illness suffering a potentially reversible complication of his condition. His family were on scene and, given the outbreak, the doctors and nurses managing him had not been able to attend to him in person or had any conversations with him or his family regarding his wishes or medical directives.