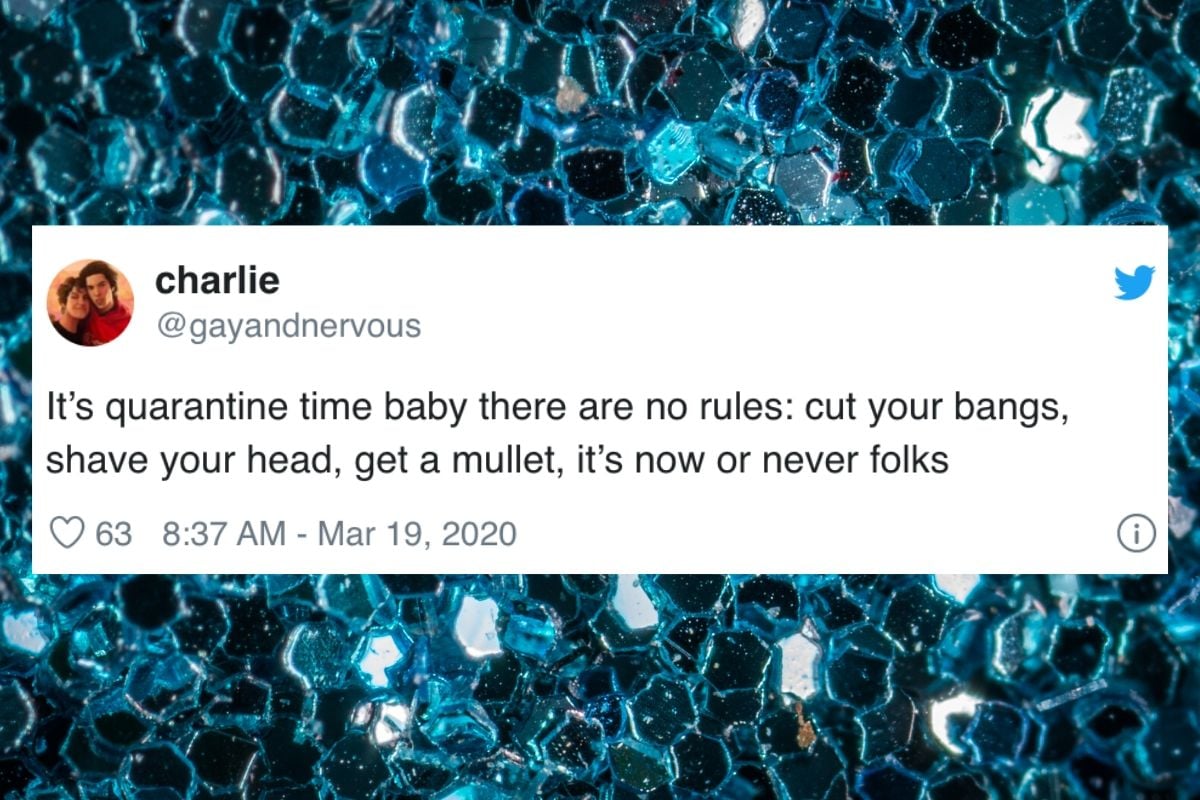 Humour is a much-needed commodity right now.
Thanks to the coronavirus pandemic, the world is in a bit of disarray. You've probably noticed.
We've been told to self-isolate and quarantine ourselves away from our colleagues, friends and local cafe and pub and it's proving… difficult. If you're feeling increasingly resentful of your roommate/s, partner, pet or the colour of your walls, it's okay. We understand.
Mamamia founder, Mia Freedman, shares her thoughts on coronavirus. Post continues below.
But the anxiety and turmoil has also united the people of the internet in the only way we know how: meme production. And although the current situation leaves much to be desired, boy does it feel good to laugh.
Without further ado, we present to you 23 memes to lighten the mood.
@ everyone currently debating whether to just say fuck it and cut bangs pic.twitter.com/Vohkqm6fg1

— Rebecca Jennings (@rebexxxxa) March 18, 2020