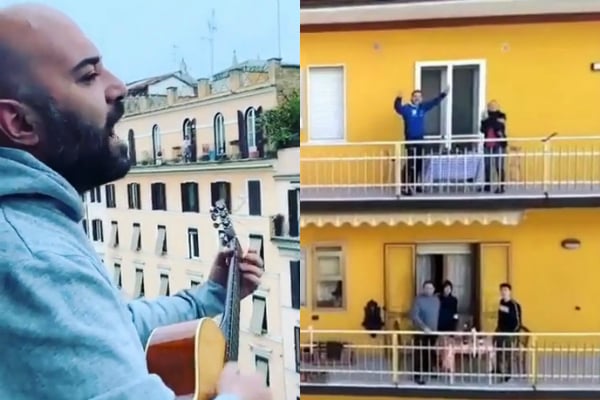 As the saying goes: when life gives you coronavirus, you make… Hang on.
Sorry. Got mixed up there for a second.
What we meant to say is, right now, there's a very good chance your daily life has been uprooted by COVID-19 in one way or another.
WATCH: All your COVID-19 questions, answered. Post continues after video.
Whether you're working from home or trying to figure out what to do with the kids when they're not in school (or both), or planning for lock down or worrying about those vulnerable contracting the virus (or all the above), we're all adapting to a new normal that could go on for months.
At the time of publishing, many Australians are self-isolating following advice from the government to begin social distancing. Some places, like Italy and Hong Kong, have been doing just that in lock down for weeks now.
But rather than morph into the couch or wear the same pair of undies for three days straight, they've made some tasty lemonade with life's sour lemons. The result? So much creative content on the internet for all of us to enjoy. Safely, of course.
Here's just a snippet of the creative things people around the world are doing to pass the time in isolation.
Neighbourhood bands.
Probably the most wholesome thing to come out of the rapidly changing COVID-19 news cycle is the series of videos of people starting bands with their neighbours.
Watch them and just try not to feel better about the world.