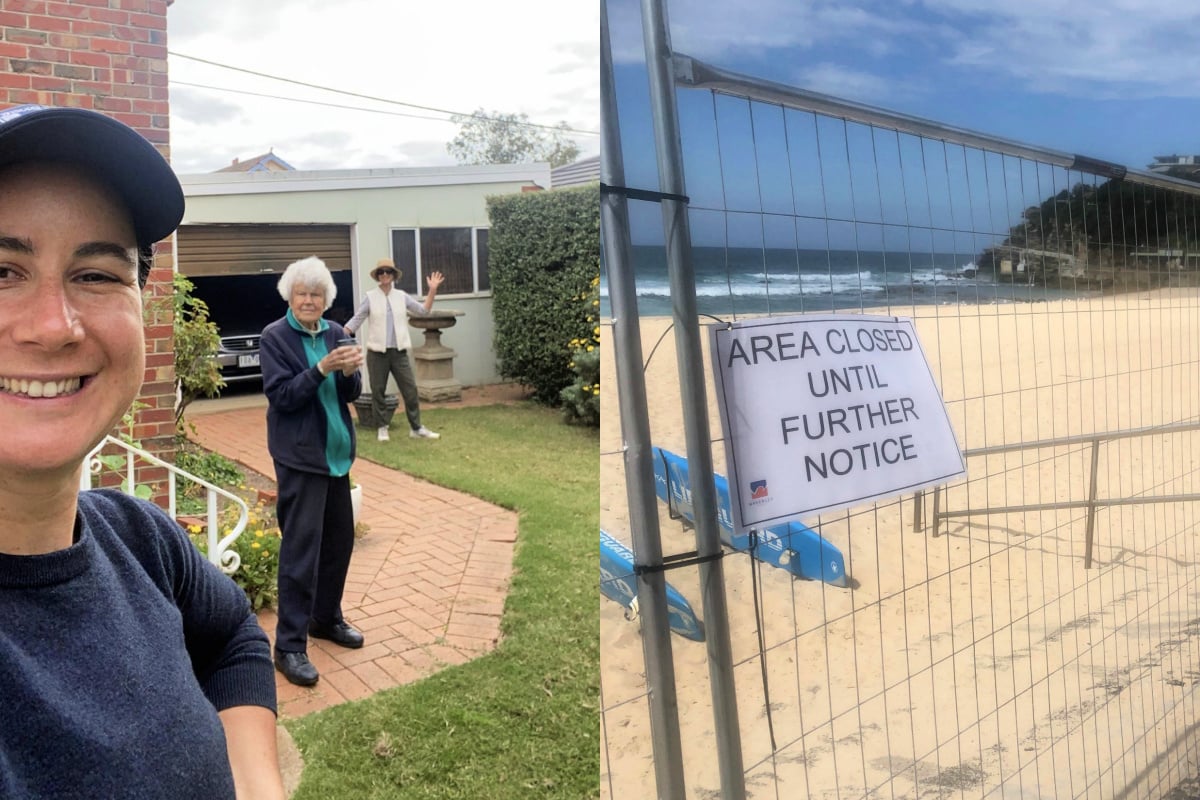 Wherever you are in the world, we're all going through a pretty devastating time right now.
No matter who you are, how old you are, where you live or what you believe in, life today looks very different than it did just a few short weeks ago. (You can find the latest COVID-19 news updates and read real-life stories in our coronavirus coverage here.)
Every one of us has been impacted by the coronavirus pandemic in one way or another.
WATCH: All your questions about COVID-19, answered. Post continues after video. 
Maybe you're in self-isolation. Maybe you've been working from home on your own for however many days, or are still turning up to work to keep society going. Maybe you don't know when you'll next be able to see your family or give your grandparents a hug, if ever. Some schools are closed and kids need entertaining. People cross over the street when you walk past instead of saying hello. When you go to the shops for the essentials, the shelves are bare.
You might've tested positive for COVID-19 and are doing everything you can not to get your partner, family, friends, neighbours and vulnerable people in your community sick. You might have lost someone to the virus and are trying to figure out how to plan their funeral under Government social distancing measures. Maybe you had to cancel your wedding or postpone a surgery you've been waiting years for. Maybe you lost your job or had to close your business down and are wondering how you're going to pay your mortgage or rent.
As the days roll on, we're all looking hard for the silver linings buried in our new 'normal' way of life to help us cope. It could be memes or TikTok. Walking around the block for fresh air. Reading books you've been meaning to but haven't had the time until now. Muddling through a home school schedule that was always going to be too ambitious. Speaking to your psychologist on Skype. FaceTiming your parents or partner on the other side of the world every night. Making time to cry.