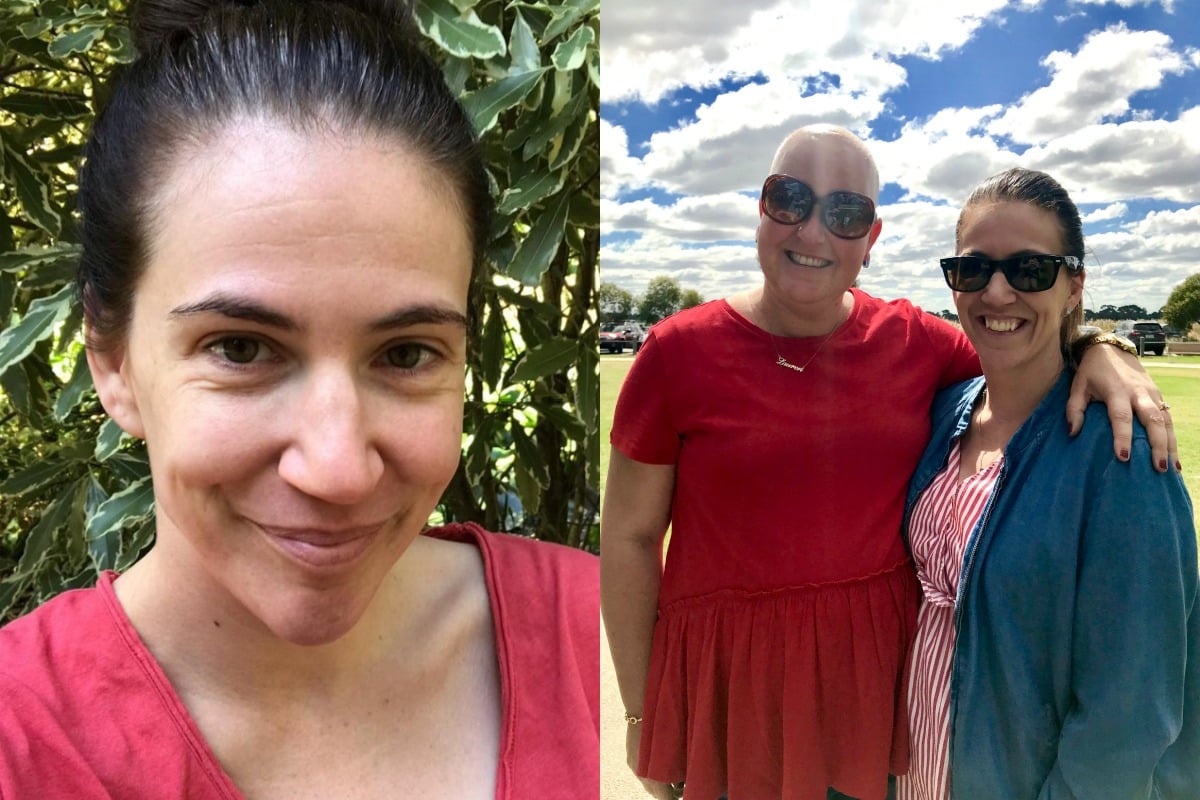 For many of us, a funeral service is a fundamental part of saying goodbye to someone we have lost. 
Inextricably tied to the grief process, they allow us the opportunity to celebrate a life, share memories, express our condolences, release our emotions and sorrow, to grieve and to mourn and to comfort others as they do the same.
Funerals signify the close of a life; the final step in farewelling someone who has been significant to us.
This month, in the space of 10 days, I lost two people very close to me to cancer: my aunt Rosemary, 57, and my dear friend Lauren, 40. And with their losses I found myself facing the process of grappling with this grief in a very different way, in the COVID-19 world.
Listen to The Quicky, Mamamia's daily news podcast. Post continues below.
With the changes that society has faced due to the pandemic, came changes to the way we hold funerals, and with that, the way we process grief.
To say these changes are unfair would be an understatement. I would go as far as to say they are inhuman, harsh and at times, traumatic.
A trip to a hardware store to get DIY supplies is considered essential by our government, and a funeral is not. They are severely restricted, significantly more so than this type of comparatively meaningless excursion.
The restrictions aren't just apparent in the 10 mourners in attendance rule, they riddle the entire funeral process, as I discovered when helping organise my Aunt's. 
Only one person was allowed to meet with the funeral director to choose the service structure, casket and flowers, and a video or phone call is in place of meeting the celebrant in person who will lead the service.
At the actual funeral, only 10 people were allowed to attend. 10 people dotted around a large room, separated from each other, no food or drinks to follow, no wake, no gatherings afterwards. For attendees of number 11 onwards, live-streaming was arranged for them to watch from their homes.