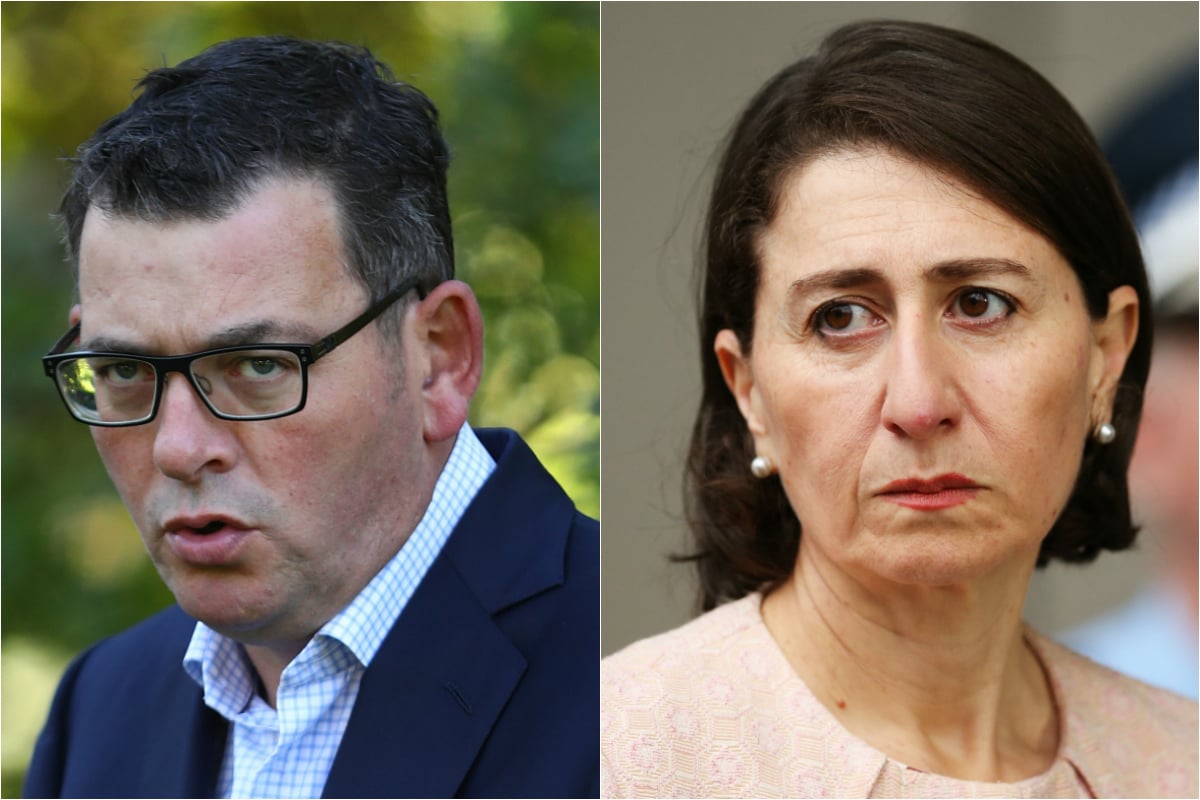 This week, Australian states and territories have introduced extraordinary measures to slow the spread of COVID-19.
On Sunday night, Prime Minister Scott Morrison introduced a 'two-person public gathering limit' and warned Australians that states and territories will make this an enforceable limit.
Watch: Scott Morrison announces all Australians must stay home. Post continues after video. 
The exact details of the new restriction were a little unclear – you can see our full explainer on what the limit means, here. But what happens when you break the rule? There are different penalties depending on the state or territory you live in.
Here's a breakdown of exactly what the penalty is for breaking the self-isolation rule.
New South Wales
On Monday night, New South Wales introduced extreme new laws under the Public Health Act 2010.
As of Tuesday, March 31, any person in NSW may be fined up to $11,000 or six months imprisonment (or both) if they leave their house without a "reasonable excuse". The new law allows an additional $5500 for each day the offence continues.
For businesses, failure to comply with the new law will mean a fine of up to $55,000.
So, what is a reasonable excuse? This includes travelling for work or education, exercise, for medical or caring reasons, obtaining food, as well as more specific reasons such as donating blood, undertaking any legal obligations, attending a wedding or a funeral and more. You can access the full list of reasonable excuses here.
Victoria
Victoria has also made the two-person restriction legally enforceable as of March 31.
In Victoria, individuals who breach the new rules can face a fine up to $1,600, with Victorian Police Minister Lisa Neville saying on Tuesday the "leniency" period for on-the-spot COVID-19 fines has ended.
"Victoria Police will not hesitate to take action against you. That is how serious this is," Victorian Premier Daniel Andrews said on Monday.
"If you are having friends over for dinner or friends over for drinks that are not members of your household, then you are breaking the law."
Businesses who break the rules may face a fine of up to $10,000.
Queensland
In Queensland, households with more than two people are not allowed to invite guests for at least four weeks.
Queensland Police now have powers to issue on-the-spot fines of up to $13,345 for individuals and $66,672 for businesses to anyone breaching quarantine orders or social distancing measures.