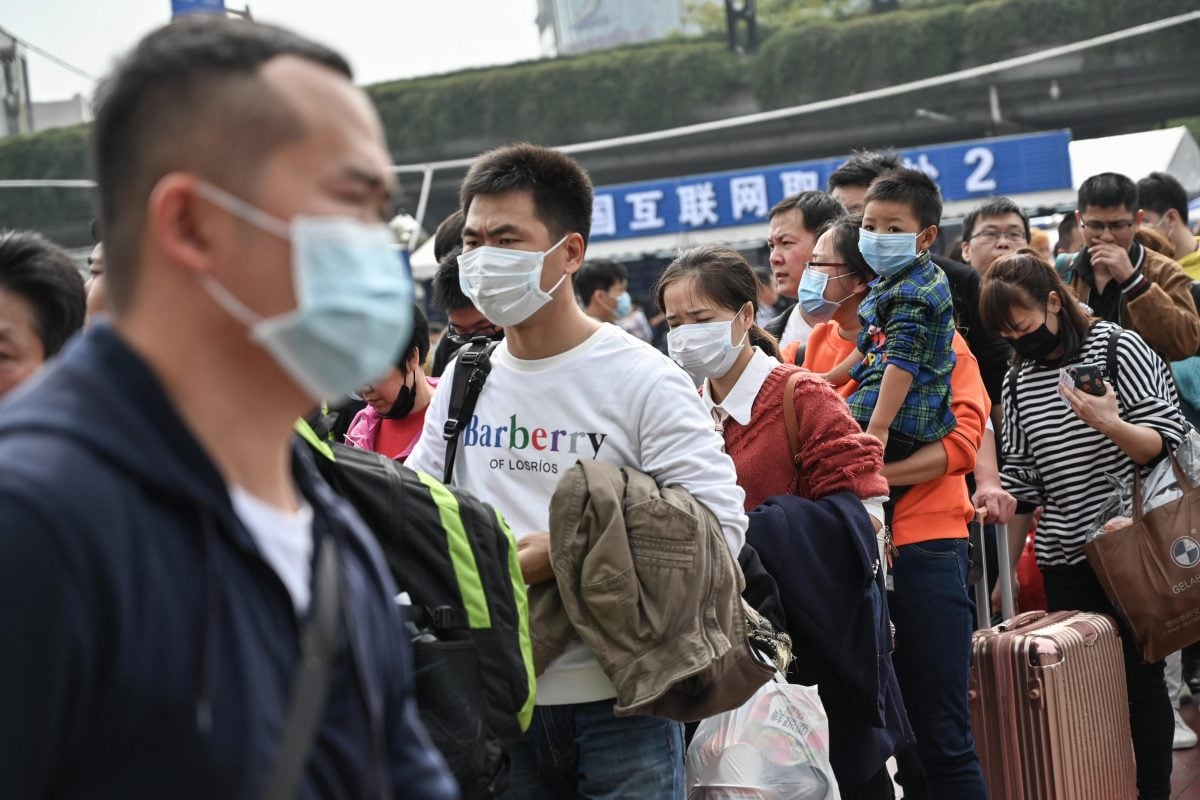 – With AAP.
1. A Brisbane man has been cleared of the coronavirus as the death toll nearly doubles.
Health authorities in Queensland have confirmed a man who was screened for coronavirus is clear of the deadly illness.
The man was quarantined earlier this month when he fell ill after returning to Brisbane from visiting family in Wuhan, where the virus broke out in December.
Queensland Health on Wednesday afternoon confirmed tests for the virus were negative, and the man was released from isolation.
Mamamia's daily news podcast The Quicky explains Coronavirus. Post continues below audio.
The number of deaths linked to the new coronavirus in China has risen to 17 – a near doubling in the last 24 hours – according to officials in China's Hubei province.
The virus, which causes pneumonia-like symptoms, was discovered in the metropolis of Wuhan, the capital of Hubei, in late December.
Hospitals across the city have reportedly been overwhelmed by patients, the ABC reported.
Chinese officials had earlier counted 470 people infected across the country, with concerns the number could spiral in the days ahead as hundreds of thousands travel for the Lunar New Year celebration.
Incidents of the disease have also been reported in Japan, the Philippines, South Korea, Taiwan, Thailand and the US, as well as in the Chinese territories of Hong Kong and Macau.
The World Health Organisation in Geneva is expected to convene a meeting on Wednesday evening to determine whether the outbreak constitutes a health emergency of international concern.
Several countries increased border health checks to guard against the disease's spread, including Australia, the US, the UK and Russia.
North Korea has temporarily closed its border to all foreign tourists in response to the outbreak, according to a travel agency that operates tours to the country.
The new coronavirus belongs to the same family of viruses that caused Severe Acute Respiratory Syndrome (SARS), a disease that killed 800 people globally in a 2002-03 pandemic that also started in China.
Scientists in China said the new coronavirus may have been transmitted during the illegal trade of wild animals.
China's Disease Control and Prevention Centre director Gao Fu said the virus is believed to have originated at a market in Wuhan, from where it mutated and became transmissible from person to person.