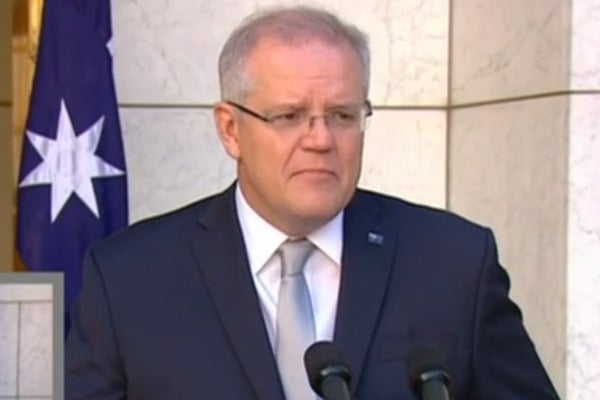 — With AAP.
In a press conference on Wednesday morning, Prime Minister Scott Morrison announced new measures to prevent the spread of the coronavirus, now officially known as COVID-19, within Australia.
Following advice from The Department of Foreign Affairs and Trade to travellers overseas to return to Australia as soon as possible, the Prime Minister announced that Australia has upgraded its international travel advice to the highest level, with all citizens being told not to travel overseas because of coronavirus. It's the first time a ban of this magnitude has been implemented in Australia.
"Do not go overseas. That is very clear, that instruction," the Prime Minister told reporters in Canberra on Wednesday morning.
"For those who are thinking of going overseas in the school holidays, don't. Don't go overseas."
Watch: Mamamia's Claire Murphy breaks down your most asked questions about COVID-19. Post continues below.
Morrison added that the biggest risk of spreading the virus comes from Australians returning from travelling overseas.
"It is very important that Australians do not travel abroad at this time," he said.
In line with other countries who have similar travel restrictions, Morrison said the travel ban was indefinite.
Limit indoor gatherings to 100 people.
Besides the existing ban on outside gatherings of 500 people or more, all indoor non-essential gathering of 100 people or more have also been banned. The ban is effective immediately.
As supermarkets, public transport, disability or aged care facilities, correctional facilities, mining sites, courts or tribunals, shopping centres, and hospitals are deemed as essential, they will not be included in the ban.