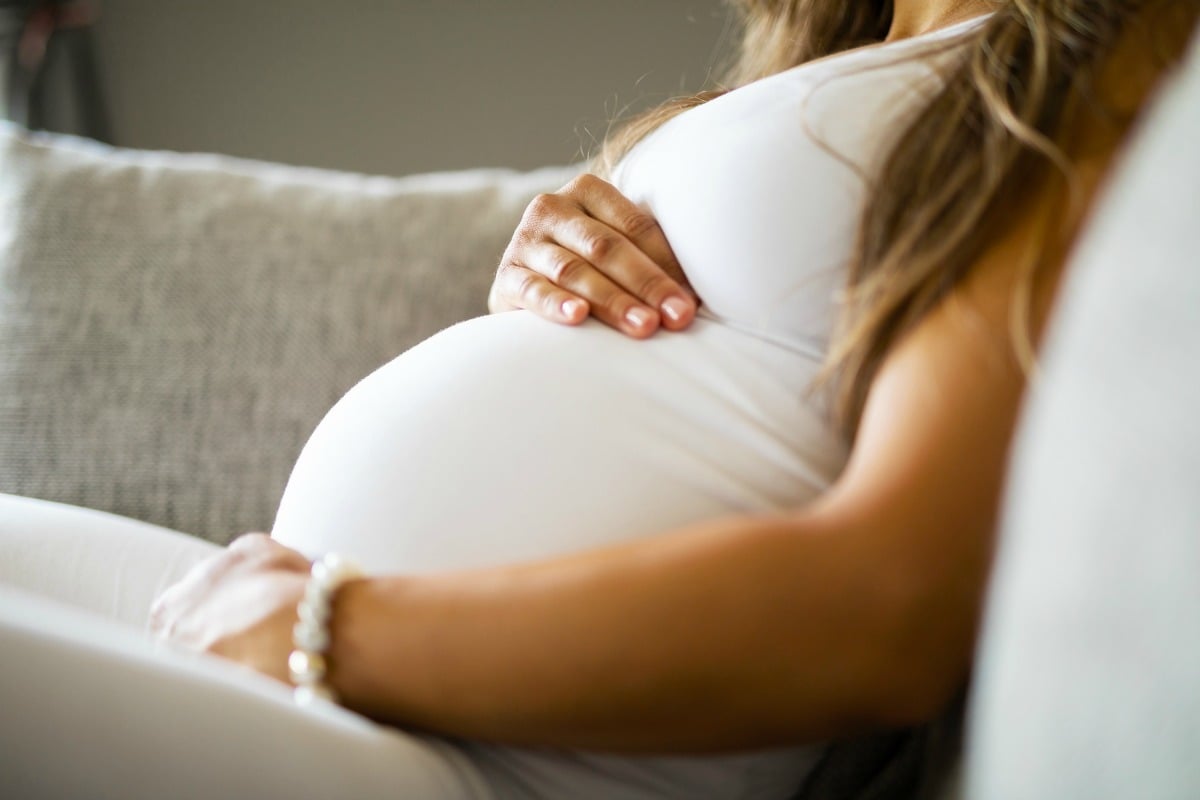 At the time of reporting, there have been over 294,000 confirmed cases of the coronavirus, now officially known as COVID-19, worldwide.
For women who are currently pregnant, it's near impossible not to feel anxious.
At this time, pregnant women do not appear to become more severely unwell than the general population if they develop COVID-19. There is also no evidence that the virus is carried in breast milk.
Despite that information, pregnant women are also dealing with a myriad of unknowns and adjustments surrounding welcoming a baby into the world in 2020.
From fears about not being able to see family members due to the virus outbreak, to cancelled birthing classes and appointments, many women are struggling to come to terms with the reality of giving birth in the midst of a pandemic.
Mamamia's Claire Murphy breaks down your most asked questions about COVID-19. Post continues below.
We spoke to 22 women to find out what it feels like to be pregnant right now. Here's what they had to say.
Lana
"I'm 33 weeks pregnant and I started maternity leave this week. It's a scary and uncertain time, especially for a first time mum. Simple things like getting my hospital bag sorted has been challenging. Panic buying has made it hard to get maternity pads, nappies, infant Panadol, thermometers etc. I am trying to be as organised as possible but even a trip to the supermarket is becoming increasingly difficult and stressful.
"My husband's whole family lives interstate. The new border closures mean we have no idea when his parents will be able to meet their grandchild. It's such an exciting time for him and he won't be able to share it with his nearest and dearest.
"Once baby arrives, I imagine we will be isolating ourselves until we feel it's safe to come back out into this crazy world."