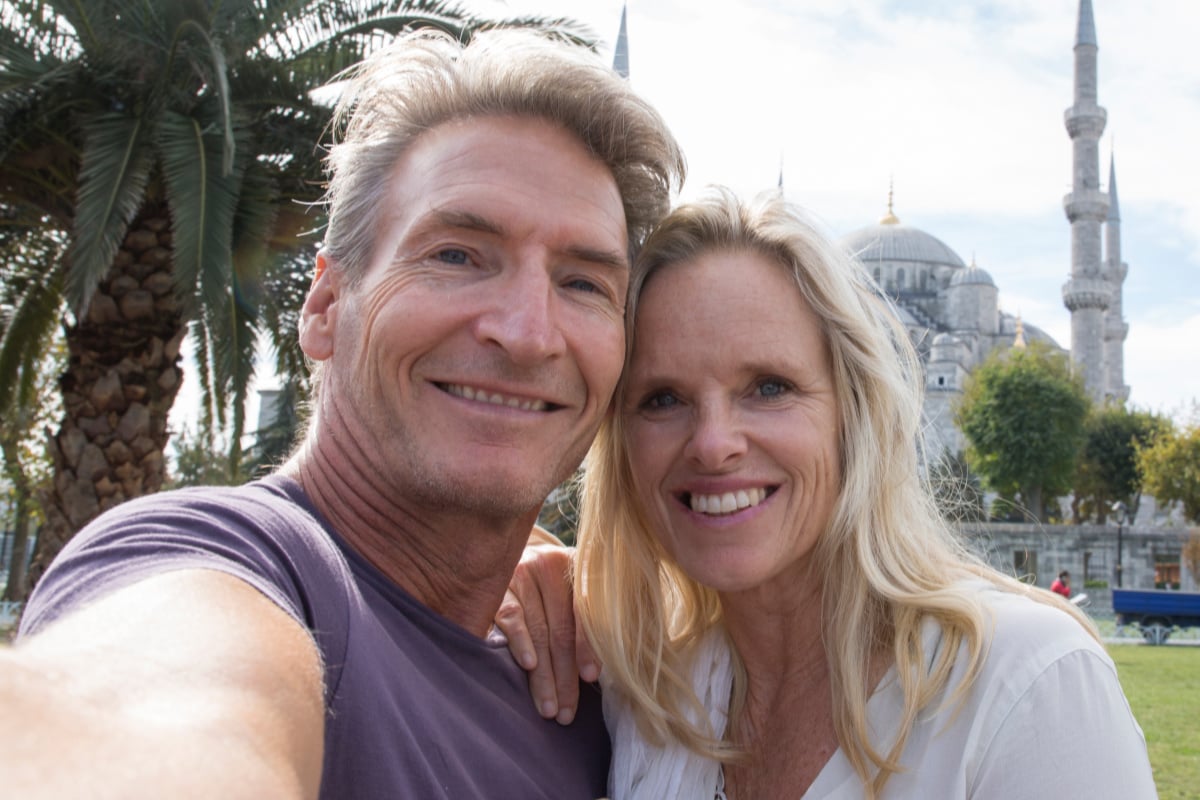 I've only been dating Jack for three and a half weeks.
Together, we've discussed COVID-19 mortality rates over Shiraz, compared our number of remaining toilet paper rolls and messaged about whether or not our we'll have to work from home. There can't be fancy dates at the theatre (closed), trips to the Melbourne Comedy Festival (cancelled), or evening MCG footy dates to rival about our favourite AFL teams.
Chances for going to parties, birthdays or other social events are also slimming, as our respective friends and families slowly embrace the new norm of social distancing. As for our own hand-touching, I feel as if we've quickly grown an unspoken level of trust about hygiene practises.
Watch: Your COVID-19 Questions Answered. Post continues below.
If one of us does unknowingly go down with coronavirus, we'll have to go down together. How soon is too soon to quarantine with the guy you're seeing? – the latest advice columns in magazines should read. Or, is he just dating you to get access to your toilet paper?
Welcome to dating in the new Melbourne.