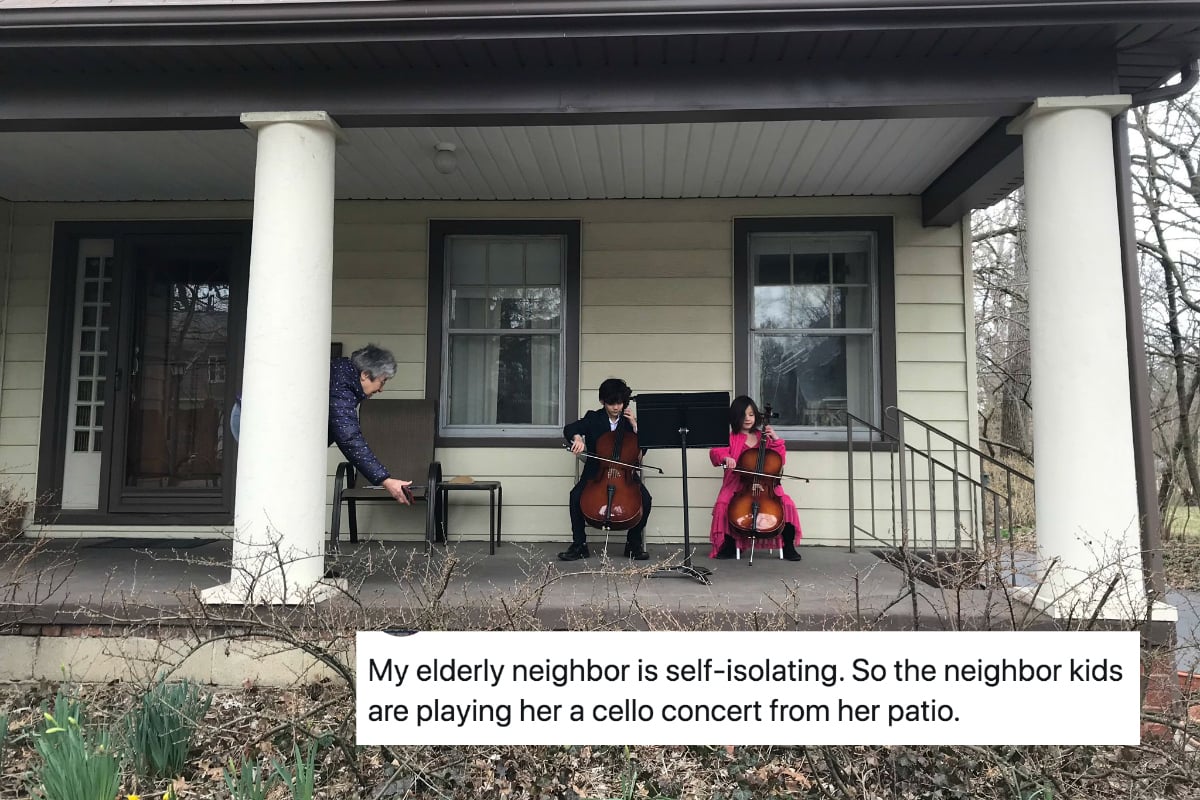 Right now, everything feels unsettling. The coronavirus pandemic has seen the world enter unchartered territory and the way communities have dealt with the crisis has – at times – been terrifying.
But among the stories of panic-buying have emerged even more stories of random acts of kindness to warm our hearts in a time of great need.
Communities are banding together and reaching out to persons in their local areas, particularly the elderly and people with pre-existing health conditions – those most at risk of suffering severe cases of coronavirus.
The hashtag #ViralKindness is awash with uplifting stories of regular people being a beacon of light for their local communities.
Here are some of those stories.
A postcard
One woman has designed a PDF postcard that anyone can print and distribute, to connect with neighbours and offer practical help for those who are in self-isolation.
Becky Wass said she was "feeling pretty helpless watching the news" when she decided to create the postcard.
"If just one person feels less lonely or isolated when faced with this pandemic, then I'll feel better about it," she wrote.
It was the origin of the hashtag, #ViralKindness.
People all over the world have been using it and receiving them.
Distributed these to my street today and I already know my neighbours better than I did last week. The irony of social distancing bringing people together #viralkindness. pic.twitter.com/fKWxv1OZgC

— Alice Emily Mortimer (@AliceEmilyMort3) March 16, 2020