Meet Corinne Olympios.
She's the resident 'villain' of the US version of The Bachelor's 21st season.
She's 24, she runs her own business and she's looking for her "Prince Charming". Oh, and she also has a nanny, named Raquel.
Before you ask, no, Corinne does not have any children. Raquel takes care of…well Raquel takes care of Corinne.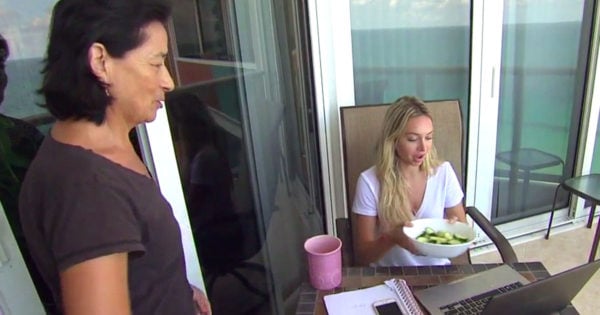 Raquel was first introduced to viewers in the show's very first episode, when she was pictured bringing Corinne a bowl of chopped cucumbers.
In conversations with her fellow contestants throughout the season, Corinne has admitted that Raquel "does everything" for her.