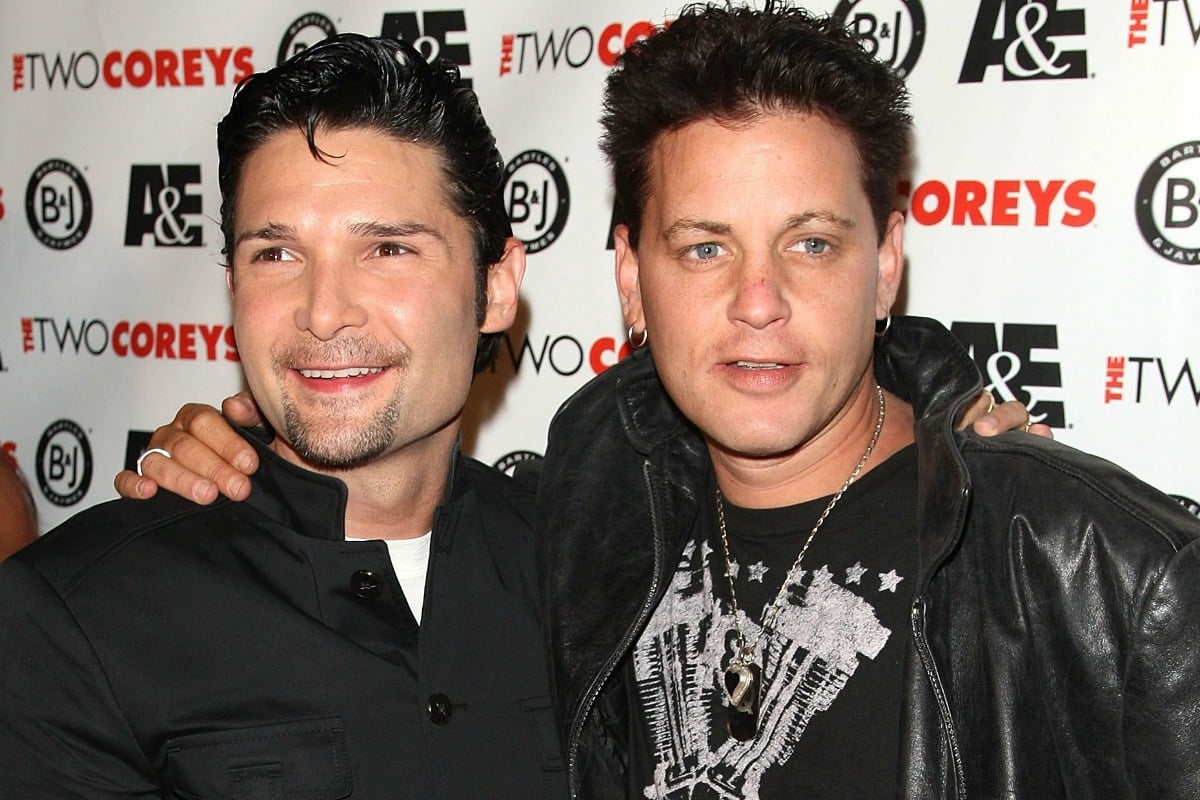 Content warning: This story contains descriptions of sexual assault, and may be distressing for some readers. If you need support, please call the sexual assault helpline on 1800 010 120.
Corey Haim's sister, Cari, says she does not believe Corey Feldman's claim Charlie Sheen raped her brother in the 1980s, when he was just 13.
In his pay-per-view documentary, My Truth: The Rape of Two Coreys, Feldman named the men who were allegedly involved in the abuse of the Two Coreys.
He alleged that Corey Haim – who died of pneumonia in 2010 – was raped by Charlie Sheen on the 1985 set of Lucas, when Sheen was 19 and Haim was 13.
The trailer for My Truth: The Rape of Two Coreys. Post continues below video.
"This wasn't like a one time thing he said in passing. It wasn't like, 'Oh, by the way, this happened.' He went into great detail," a crying Feldman said in the documentary.
The allegation against Sheen is not new. In 2017, Sheen denied the allegation and has done so once again following the documentary.
"These sick, twisted and outlandish allegations never occurred. Period. I would urge everyone to consider the source and read what his mother Judy Haim has to say," he said in a statement released through a publicist.
Along with Feldman, his ex-wife Susie Sprague and The Lost Boys actor Jamison Newlander also said in My Truth that Haim had told them about the incident.
Ahead of the documentary's premiere, Haim's older sister Cari, a screenwriter and specialist teacher for the deaf, begged the public not to watch it. In a series of tweets on February 13, she claimed it contained false claims.
That person died. Is CF seriously saying that whoever he names (which will be no one) will go after him? He needs $$ for this? If there was a person who we don't know, my brother isn't here to accuse, so CF could accuse ANYONE, and it wouldn't matter. The women who

— Cari Haim (@Cariteacher) February 12, 2020