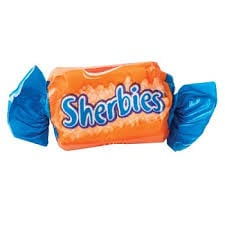 It was the drink you chugged when nobody was watching, the elixir banned from Trish's 10th birthday party because her dad was 'health conscious' and the diluted day dream of every swimming carnival, Saturday sport fundraiser and bowling party.
But our days with our favourite energy-dense drink may soon be numbered.
According to Nielsen Homescan, cordial penetration rates are at a three-year-low, news.com.au reports.
Even such iconic brands as Cottee's have faced a drop in the sales of… drops.
Between October 2014 and 2015, cordial sales were reported to decline by 5.8 per cent by value and 11.2 per cent by volume.
Meanwhile, we're positive Jamie Oliver is cheering. Post continues after video…
These figures shows a significant drop from previous years. In 2013, the decline was only 4.1 per cent by value and 1.6 by volume.
It was also reported that cordial penetration currently sits at 53. 7 per cent of households, compared to such previous figures as 56.2 per cent in 2014 and 58.7 per cent in 2013.
So do yourself and your 1990s self a favour and add some sugary deliciousness to this weekend's shop.
Remember: all treats are fine in moderation – and we all love treats in moderation.
If the news wasn't bad enough, let us remind you of some other long-loved but now lost favourites:
1. Sherbies.
Sadly, Sherbies could never compare to its superior wrapped brothers, Fantales and Minties.