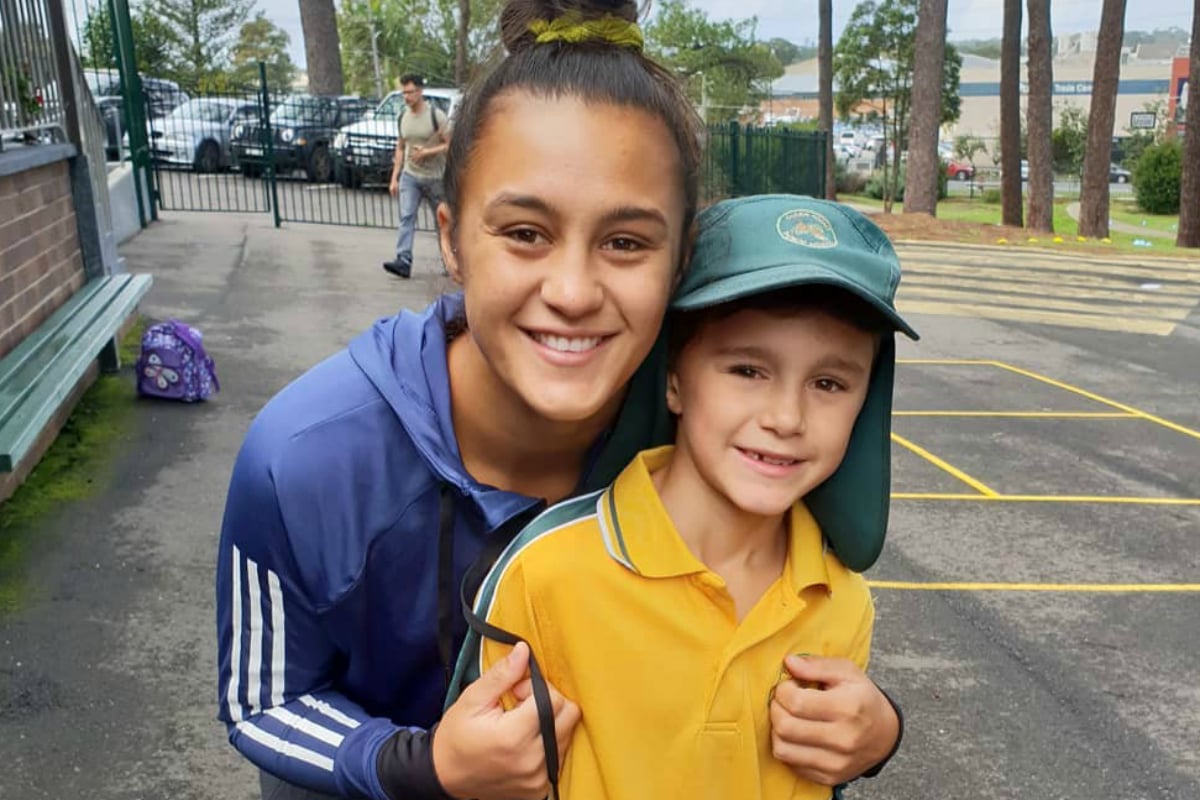 Corban McGregor wasn't sure how life would turn out when she fell pregnant in high school, at the age of 16.
But when the Jillaroos star gave birth to her son, Carter, she knew whatever the future held, it would be good.
"Carter is eight, now, and I can truly say he's the reason I do everything. He gives me purpose," the 25-year-old tells Mamamia.
"Becoming a young mum could have deterred me from playing sport. But instead, it made me more determined to define my path at a younger age.
"It definitely made me grow up faster, but also, I feel like I've also had the support of my number one fan for eight years, and that means everything."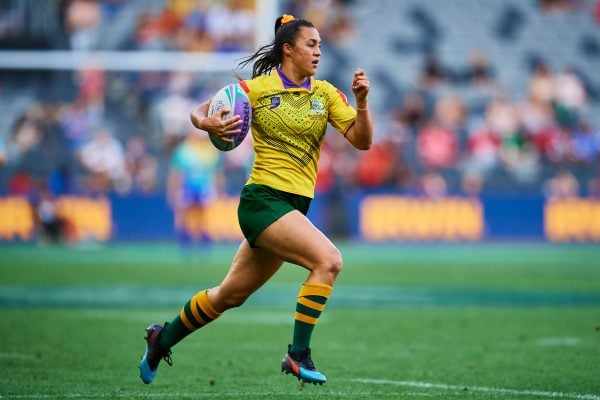 Corban admits that the pressures of balancing work, footy and family have been overwhelming at times; which is why, just a few weeks ago, she made the decision to quit her full-time job in sales.
It's a sign of just how popular the women's Rugby League is becoming. Back in June, more than 10,000 people packed out North Sydney Oval to see the second-ever NRL Women's Origin.
We've just seen the epic standalone matches in the NRL Holden Women's Premiership in Sydney and Auckland, as well as the Australian Women's 9s team playing last week in the Rugby League World Cup 9s tournament alongside the Australian men's 9s team.
For Corban, this means more time for the game she loves - but also more time with her boy.
"Being away from Carter, getting home after six o'clock each night, actually made me feel down, sometimes," she reveals.
Luckily, she's had the support of her Jillaroos teammates as she balances a life that's full to the brim.
So, what does a typical day look like for Corban, now? She runs us through it: