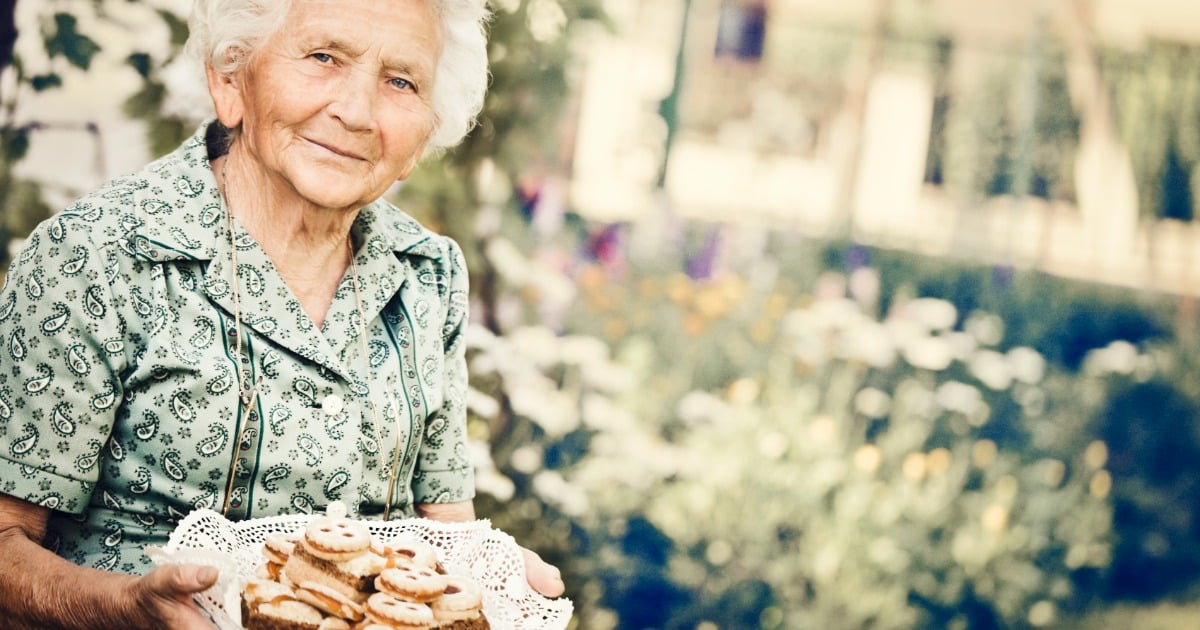 We live in lucky times.
We're fortunate enough in our rich Western world to be able to eat strawberries year-round and meat every day if we choose.
But could the costs – on the planet and on our purses – outweigh the benefits? And might we be missing a trick or two when it comes to extracting the maximum flavour from our food?
Previous generations were used to 'making do' with whatever ingredients were at hand. If necessity is the mother of invention, then our grandparents' clever and thrifty cheats might just provide the key saving us time and money.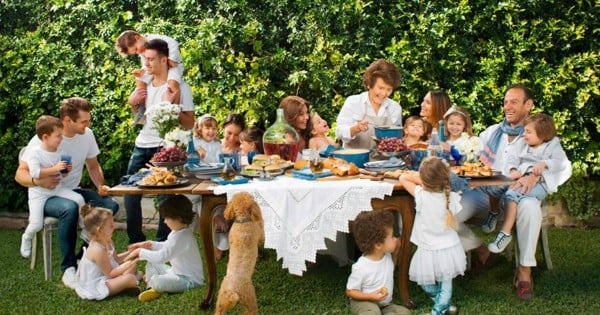 What's Granny got up her sleeve? Image via Facebook.
So what culinary hacks is your granny not telling you?
Mary Mitropolous is the author of "Yia Yia's Kitchen Secrets" and the in-house cook at a daycare centre in Sydney's south. She has been making meals for the masses since she was very young, when her mother left her in charge of the kitchen for an entire year.
Speaking of easy recipes and tricks...Check out Mamamia's failsafe pancake recipe. (Post continues after video.)
Since then, Mary has cooked not only for her own children and grandchildren but has prepared six meals a day, five days a week, for more than 3000 children at daycare. These are some of her hacks:
1. After cutting corn off a cob, scrape the cob with the back of a knife to extract any leftovers, squeezing out a creamy substance that adds a sweet milkiness to the corn.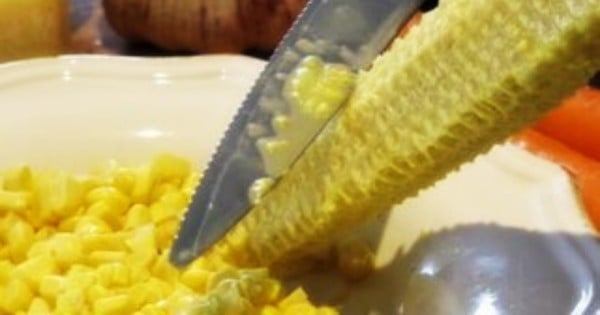 2. Don't tip away small amounts of leftover sauce. Instead, freeze it in ice cube trays and reheat as needed.
3. Garlic is a magic ingredient that brings out the flavour of so many others. Make sure yours is firm, not bruised, and discard any green stems that will affect the flavour. It burns easily when sautéed so slice rather than mince it before frying to avoid this.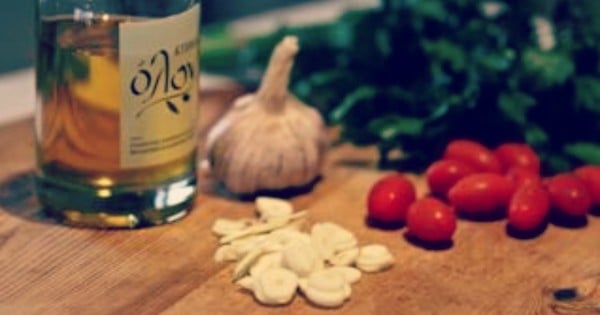 4. Adding cheese rinds to broths and stocks will add tons of flavour.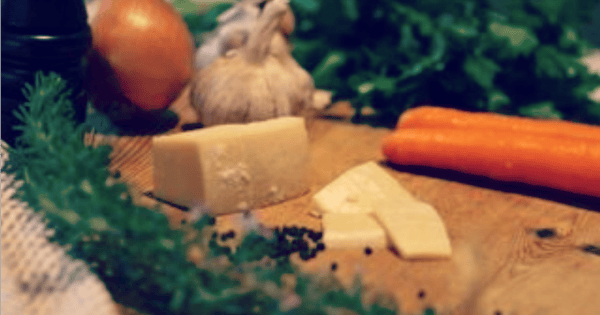 5. Rolling lemons hard under your palm to break down the tough inner fibres before chopping will ensure you get as much juice as possible out of them.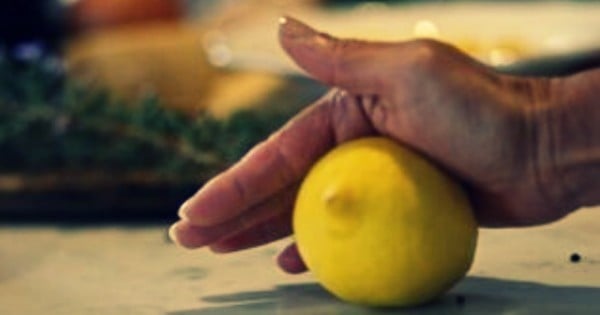 6. Keep your pasta looking bright by adding a dash of milk to the pan water. Keep it firm and in shape by running it under cold water at the end to stop the cooking process.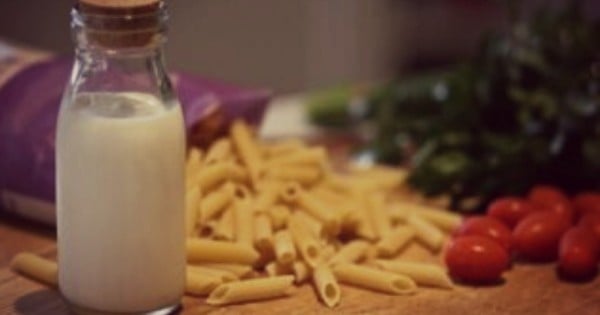 7. If you're roasting or braising meat anyway, choose a bigger cut and use the leftovers to make more quick meals throughout the week.
8. Eggs stick easily when frying, even in a non-stick pan, so use a good amount of olive oil and make sure it's hot before you add the egg. Heating your spatula will make handling the egg easier. Remove it just as the edges begin to brown for the perfect fried egg.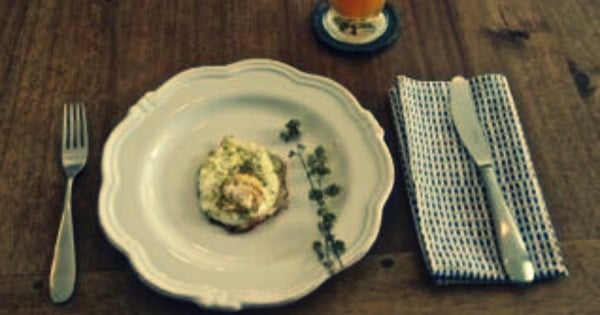 9. Mixing cheese through freshly drained pasta will help sauce stick to the pasta and spread it evenly throughout.
10. To tease out the flavour of a dish, drizzle it with good quality olive oil just before serving.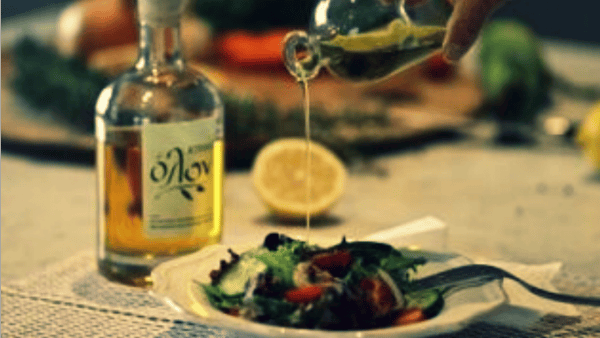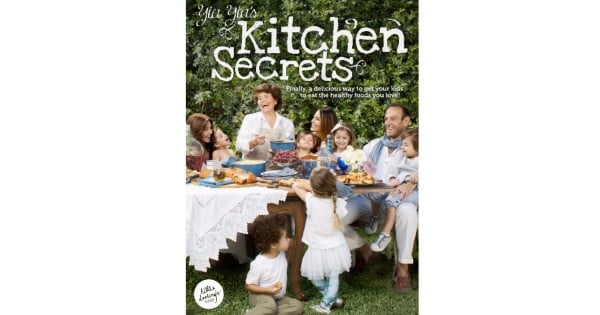 Yia Yia's Kitchen Secrets. Image: supplied.
Yia Yia's Kitchen Secrets by Poppy Stamateris, Marika Gouveros and Mary
Mitropolous ($39.95, on sale now in bookstores and online)
Yia Yia's Kitchen Secrets by Poppy Stamateris, Marika Gouveros and Mary Mitropolous ($39.95, onsale now in bookstores and online)