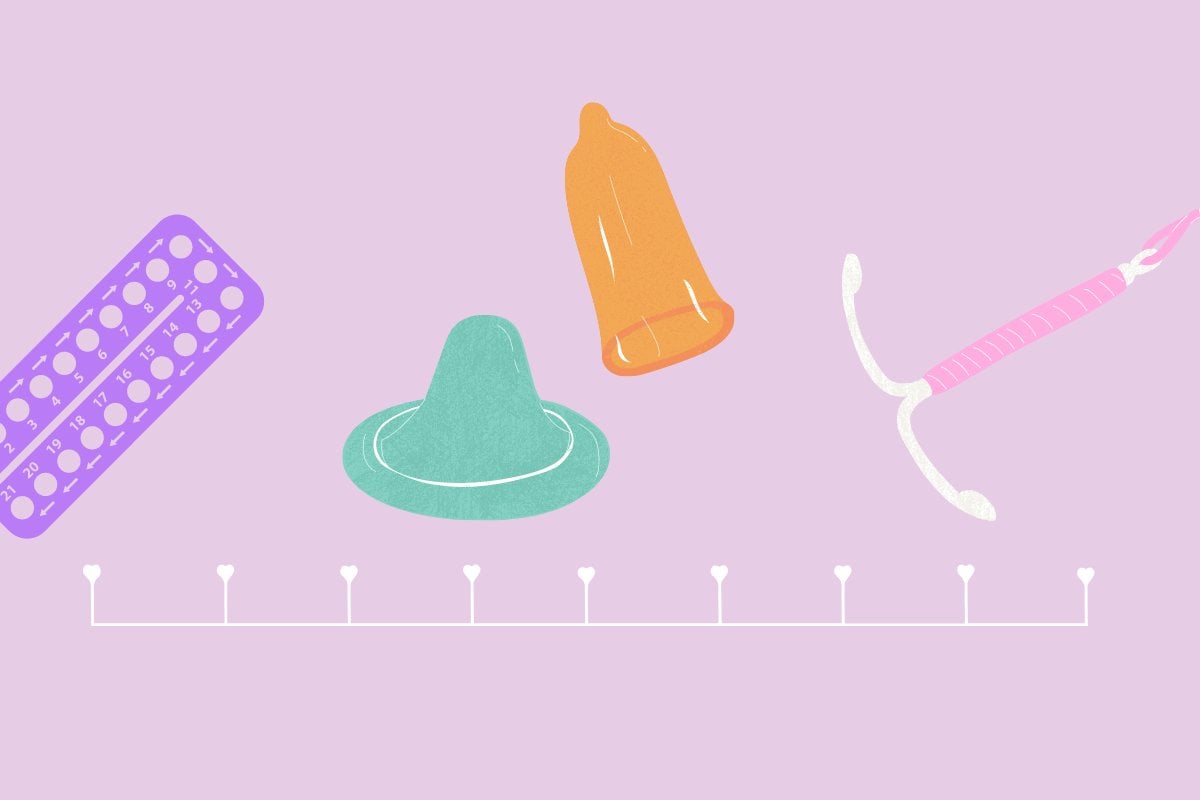 Contraception is an entirely personal thing.
It's something you use for yourself, your lifestyle, your protection, that you sometimes disclose to a sexual partner or a few mates if asked, but beyond that it's a pretty closed off conversation.
Which is why there's barely any common knowledge or fresh data on the topic. Until now.
See, us nosey parkers at Mamamia decided to ask the contraception questions we think everyone should know more about.
Watch: The juiciest results from the Mamamia sex survey! Post continues after video.
Obviously the first in the lineup was whether you actually use contraception at all, in any form. And, to be honest, we were a little surprised by the response - as over half of the 1,200 women surveyed don't use any contraception at all.
The age group most likely to use contraception are those between 16 and 24 years old (with a 85 per cent take up) and the over 50s category saw a 17 per cent take up.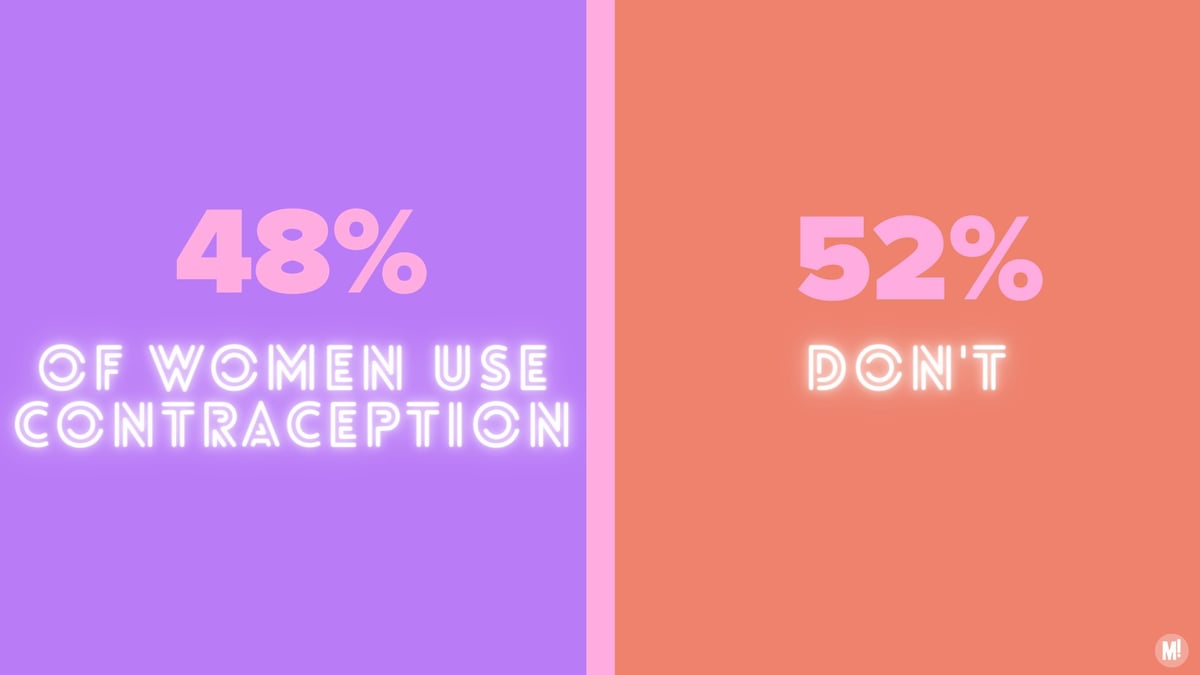 Image: Mamamia.