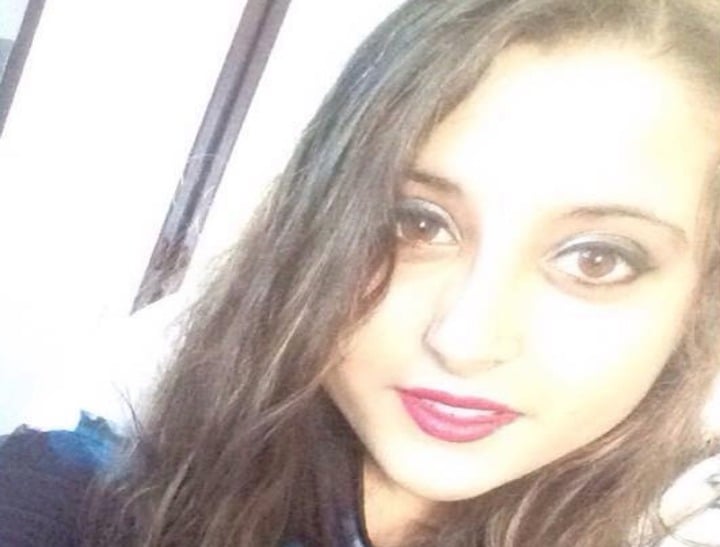 A warning for all wearers of contact lenses.
It is the stuff of nightmares.
A teenager forced to stay awake for a week to prevent a parasite from burrowing into her eyeball.
The 18-year old's cornea being eaten away from the inside by the parasite.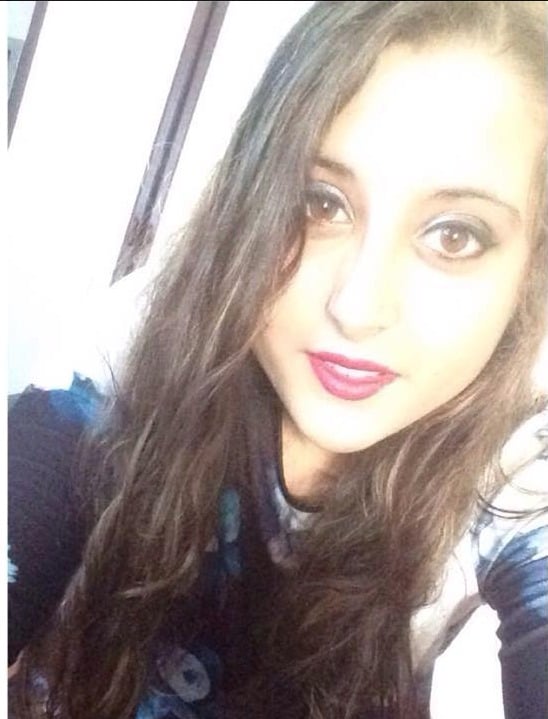 It's worse than a nightmare in fact. It's like a horror movie.
A small worm like creature literally eating her eye away.
But in this case it's a horror movie that should serve as a warning as it could happen to anyone who wears contact lenses.
18-year old Jessica Greaney, a student in the UK, has written about the awful ordeal for British student newspaper The Tab.
"Acanthamoeba Keratitis. To most, these words are just two unnecessarily long, hard to pronounce collections of syllables. But for others, they are the diagnosis of a potentially blinding eye infection."
The first-year English student at the University of Nottingham got the parasite in her eye after a drop of tap water splashed on her contact lens.
She said "But, by the end of the week, my eye was bulging, and it looked like a huge red golf ball. It was swollen, and extremely painful, and they admitted me into hospital.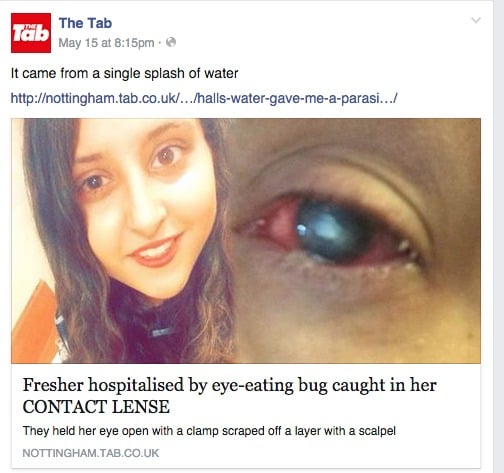 "I had an intensive treatment of eyedrops every ten minutes because my cornea was being eaten away from the inside by the parasite."